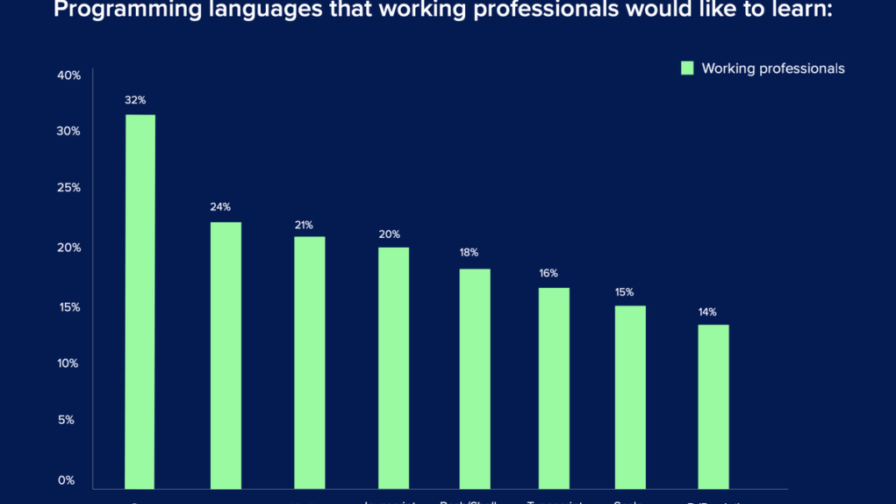 Lots of developers really want to learn Go, a programming language for large systems created by Google, meanwhile most developers are sick of attending meetings, and most of those working at multinational corporations aren't happy there.
That's according to the results of a survey of over 16,655 developers from 76 countries carried out by HackerEarth, a company with offices in India and San Francisco that provides tools for recruiters to remotely assess developer coding skills.
According to ZDNet, Go comes out top of the languages most developers want to know. The survey finds that 32% of experienced developers pick Go as the programming language they want to learn, well ahead of Python, which 24% say they want to learn.