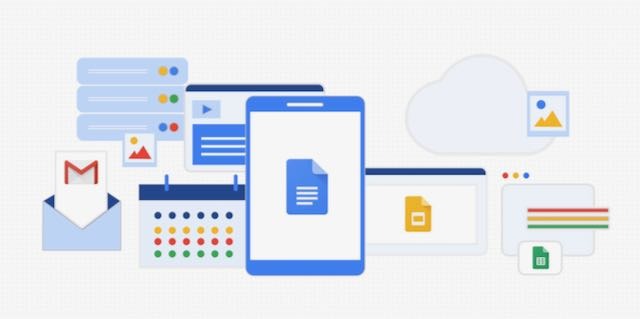 Whether helping healthcare workers provide care at a patient's bedside or giving manufacturers access to critical information on the factory floor, mobile applications empower people to be productive, from anywhere. And with the recent growth of remote work, providing all employees—not just those on the frontlines—with the flexibility to work the way they want has become a strategic necessity.
Google recently announced several enhancements to the Google Docs, Sheets, and Slides mobile apps that make it even easier to view and collaborate on content, wherever you are. The new functionalities include:
Quickly review content, on any device
Want to read a document or review a presentation on the go? These new features will make it easier for you to consume content from anywhere.
Breeze through Slides presentations: With the growth of virtual meetings, teams are increasingly turning to visually-rich content—often in the form of slides presentations—to keep everyone engaged and aligned. We continue to enhance Slides, making it easier for you to present, create, and review presentations from anywhere. Today, we're announcing a new viewing experience in Slides, with a vertically scrollable stream of slides that you can pinch-to-zoom. This new view helps you review slides faster, and you can easily switch to editing or presenting content. We're rolling out this feature on Android over the next few weeks and on iOS in the coming months.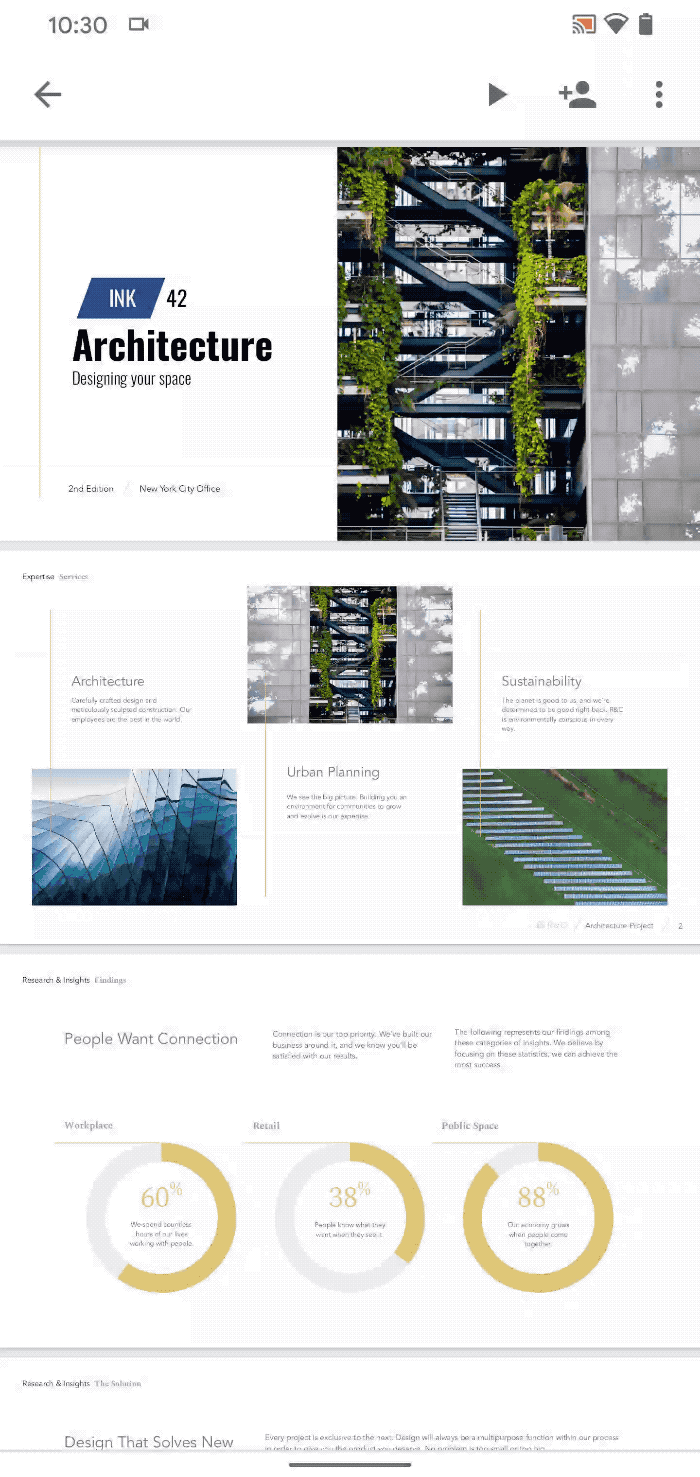 Stay focused when reading in Docs: Linked content can enrich documents with useful information, but it can be distracting and disrupt your reading flow if clicking a link means opening another window or app. That's why we're bringing the link previews you know from Docs on the web to our mobile experiences. When you click on a link in Docs, you'll see a card with dynamic information about the content, such as the owner and latest activity for Drive files, or titles and descriptions of public links, along with a visual thumbnail. With this information, you can stay focused and decide whether to open linked content. Link previews in Docs are already available on iOS and will be rolling out to Android over the coming weeks.
Give your eyes—and your battery—a break: Docs, Sheets, and Slides now support Dark theme on Android, making it easier for you to work in low-light environments and keep your battery alive longer. We'll be bringing this feature to iOS in the coming months.