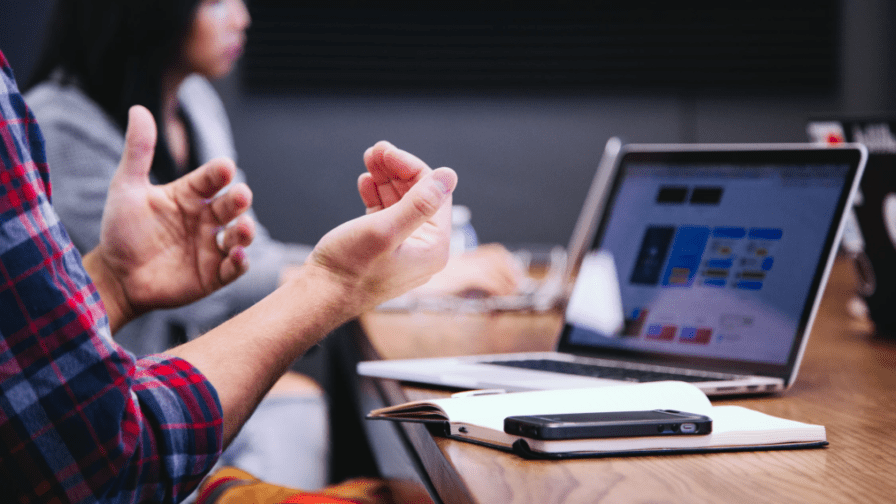 This is the seventh chapter of my Community Manager Diary, and it's almost the importance of communication to cope with the COVID-19 emergency. If you haven't read the previous chapters of this series, here is a link to the very first article of it.
Don't forget about me
After several weeks of lockdown, you are probably getting used to the situation. Kind of. At least, now you know better how to manage your own time and deal with a new type of schedule. Somehow, you have learned how to divide your time between work and family and, perhaps, you have even time to do your regular workouts, all without freaking out too much.
But what happens with teamwork interactions? Even for "remotes", this new situation has forced us to be more in the open, reaching out to people more than ever before and using as many communication channels as possible. You are a community manager, so you know that communication is essential. But have you ever wondered why it is so important?
Dear Lockdown Diary
Even with my family at home, and spending a lot of time on meetings, I have this urge to message all my colleagues and my manager to tell them what I'm doing and why rather than just ask for help with blockers.
Suddenly, I realized that I'm using more tools to communicate and that Slack is not that bad big elephant that eats my RAM (well, it still does but I no longer perceive it as negatively as before).
In the first chapter of my diary, you know – if you've been with me all this time – that I mentioned I don't consider this as a remote/smart working situation. However, I've come to realize that I can mitigate this situation by communicating more often and in a diverse way with both my colleagues and our communities.
I still don't love the so-called virtual coffees and WhatsApp video calls, but I must admit that they have helped me a great deal in not feeling isolated any more.
Also, I have started to enjoy my more flexible work routine even though I have also realized that I end up working more hours than the usual 9 to 6. At least, now I can spend some quality time away from my computer and with my kids. Quite to my surprise, I've become more productive!
What makes us Human
However, something fundamental is still missing. Human interaction. It's the foundation of our society. We are social animals after all.
Thankfully, the Internet comes to rescue. There is a huge number of tools, resources and channels out there to help us be in touch. Even schools have had to go in that direction.
Lately, two tools, in particular, are seeing a surge in their adoption rate, Microsoft Teams and Zoom. Both have made it simpler to get access to them to help people during the emergency while also addressing users' complaints about privacy and personal information.
At the same time, more and more people, including me, have got acquainted with task managers and the Pomodoro method. The latter is something I would really be keen to use more, but with the kids in the house having 30 minutes straight to work on something can be a daunting task! So, I'm concentrating on tools that are more focused on processes rather than on time management.
Notion has become very useful to me to write down notes, make tables, insert links or images, and have a Kanban layout for other useful things. Even with the free plan, I can easily share notes with your colleagues and the possibility to embed Google Docs is super helpful for the type of work I'm doing.
The end result is that I have become a more structured and organized person than I ever was. Now, I focus on small tasks, one by one, rather than jumping from one to another. Consistency, you may call it.
Communication: we're here to help
The Coronavirus emergency has been very challenging for all, even for those who have been lucky enough not to be hit by it, neither directly nor indirectly (friends). Even for those people, like me, who were used to work remotely, working from home is a completely new experience.
Although some aspects of our lives are going back to some level of normality, if you still ask people what they miss the most about their work routine, they will probably answer "seeing colleagues", "chit-chatting at the coffee machine", "following up to a meeting while smoking a cigarette outside", "making jokes". We all have discovered that communication is quintessential to our nature.
As I said in previous occasions, we at Codemotion have embraced remote work since long ago. We are a distributed team across Europe that works together to organize conferences.
Check out Chapter 8 of Francisco's diary at this link!