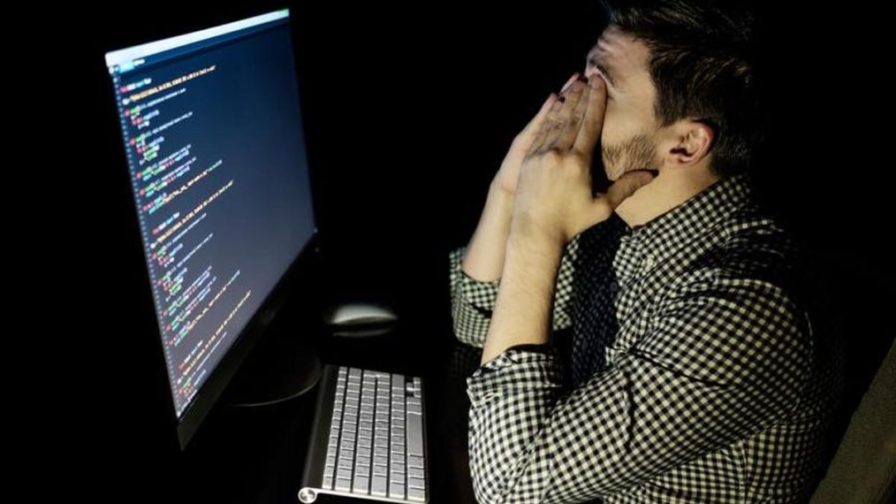 This is the fifth chapter of my Community Manager Diary, and it delves into burnout during the COVID-19 lockdown. If you haven't read the previous chapters of this series, here is a link to the very first article.
Before you keep on reading, let us suggest you read our full guide on how to be a better developer community manager and go through our list of the best tools for planning a virtual conference.
A hard day's night
Sometimes it is hard to deal with stress. In the event and conference "world", we are usually under a lot of pressure, trying to deal with objectives, revenue goals, tight budgets and super tight deadlines. I know for sure that this is not a job for everyone!
From the outside people usually see the appealing aspects, like networking opportunities, travelling, hanging out with friends and colleagues. But trust me, if anything goes wrong even the slightest thing the repercussions can be overwhelming!
This job is like being in a boiler filled with hot water that has no valve to release the steam. Nonetheless, if you do this job well and with passion, you'll love it! Well, at least until something as unexpected as a global viral infection comes in to change the rules of the game… then what happens?
Dear Lockdown diary
Burnouts, high pressure, and health problems related to stress are a well-known part of the events industry. What happens when even your escape routes are locked due to quarantine? The pressure grows exponentially.
I guess we all know at least one colleague or a friend who was so burned out that he or she had to ask for time off to recharge their batteries. I've been there myself. I was lucky enough to have survived a couple of these situations, a few years ago. Expectations were so high that the stress level was beyond imagining.
I soon realized that things I used to think were just 'part of the job', like poor sleep habits and bad nutrition had to change. I needed to absorb all the energy I could, like taking a deep breath, but I also had my personal 'emergency valves' to release all the stress like most people, my escapes were a bit of sport, socialization, a drink with friends. Nothing special, I thought, but still effective.
Then came COVID-19 and the lockdown. At one point, I feared that my health would be affected because of it. How could I cope with the stress of organizing all the activities I am in charge of at Codemotion, while totally shifting to the online-only paradigm – and without the chance to take any break whatsoever?
As I've said before, like many of you, I share my flat with my wife and kids. Time to work was no longer a right – it soon became a personal space I had to bargain for, first with my kids, and then with my wife, who was also working from home. So the pressure continued to rise.
In the end, I think my experience of surviving past stressful situations made me one of the lucky ones. Having learnt from these experience – and from mistakes made – allowed me to face the situation with a more conscientious attitude. Older and more experienced, I can identify the warning signs of stress much sooner, and better, than before, so I can act to deal with the situation. I'm also super lucky because I have my partner and my family to act as a firewall.
But what about all those people who do not have enough experience, or any 'escape valve' at all?
From stress to burnout and back again
Dealing with stress is a serious business. It takes more than a relaxing walk or a short daily break to cope with it. It's also always difficult to detect the signs of burnout. Luckily, nowadays we have better ways to deal with stress and burnout. There are several online talks and many books that dig into this. Here are some I have found useful:
You won't find the ultimate solution, but watching some of these videos will probably offer some relief if you find yourself in a situation like this. Moreover, over recent years – and during the lockdown in particular – most tech companies have found a way to deal with the risk of burnout and HR departments are more aware of, and prepared to deal with, employees that suffer severe stress. I say this based not only on my experience at Codemotion, but also on discussions I've had with quite a few developers in our community.
It seems that the IT industry remains among the most innovative sectors even during the Coronavirus emergency. Kudos to the IT industry!
Get help
However, my recommendation is to find some professional help if you can. Even though that we cannot go out right now, try to find a spot in your home where you can disconnect. The world won't stop turning if you spend 30 minutes watching the infinite nothing or practicing yoga. Find a hobby, read a book and turn off your mobile.
Routines are good, but they can also take us down mental paths that are difficult to leave after a while. Apparently, repetitive tasks are one of the sources of burnout, so try to make your routines more dynamic and relaxed. Don't use lunchtime as your only chance to take a mental break!
Do rest your eyes every once in a while, stand up – even if you work in a standing position – and take a walk, now that it's possible to go out for fresh air. Decide what your working hours are, and stick to them instead of extending them beyond (as I write this, I am aware I still tend to work extra hours…). Find your own pace, and you'll feel better and more secure in your job.
You're not an impostor
Another thing that can be exacerbated in times like these is impostor syndrome. Again, when expectations are high, we tend to see ourselves as not prepared enough, or not capable of succeeding.
For instance, in the community world, when we grow our community attract more people to our events we tend to measure our success based on these achievements, when we should really look at our own successful events or campaigns as achievements (or objectives) per se that we have reached as a result of our efforts.
When impostor syndrome hits me I tend to do 2 things, or at least one of these two. First, I go to my LinkedIn profile and read the record of my accumulated experience, and the recommendations made by former colleagues or friends. The other thing I do is a retrospective exercise, which involves thinking about what I have learnt over the last few years and how many people I've met, and remembering some favorite stories.
This simple flashback exercise works pretty well for me as it helps me see that what I have accomplished so far is way more than I thought I'd be capable of five years ago.
Find your own way to avoid burnout
I know that not everyone will feel better or experience stress-relief from just watching a talk or reading about my experience, although I do hope this will be helpful to some people. One thing that I know for sure is that every one of us has a unique way of dealing with personal issues, including stress, burnout and insecurity. Stick with yours as long as it works for you, but if it doesn't, you should not refrain from asking for help first from your colleagues and supervisors, and eventually from a doctor, if the symptoms become overwhelming.
We all are human and we all fail at times. Embrace failure (it sounds like a slogan, but it works, trust me!), and make it a part of your possible scenarios rather than a mysterious black hole. Soon, you'll start to see things differently, and it will help you to enjoy your successes in a more satisfying way.
Check out Chapter 6 of Francisco's diary at this link!