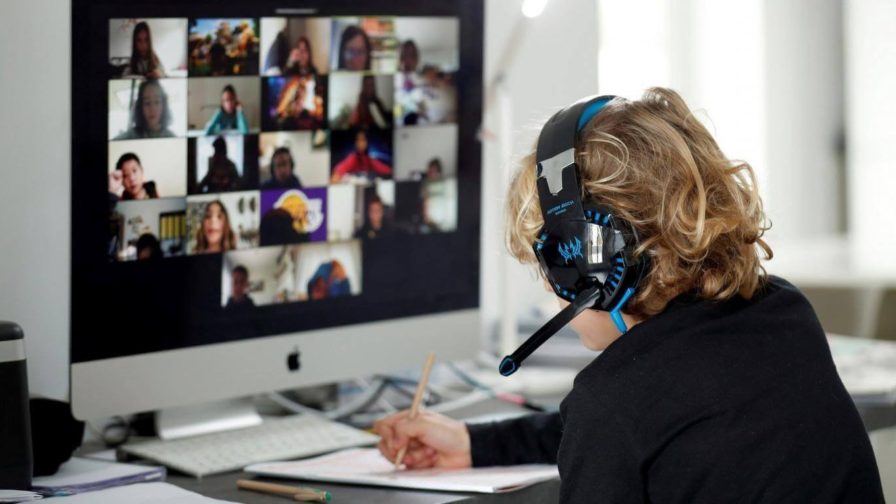 This is the second chapter of my Community Manager Diary, and it's almost all about COVID-19 meetups. If you haven't read the first part, check it out here!
Before you keep on reading, let us suggest you read our full guide on how to be a better developer community manager and go through our list of the best tools for planning a virtual conference.
Chapter 2: COVID-19 Meetups, meetups everywhere
Back in January, it's probable that you, like me, had planned a year's worth of events, activities and meetups. Perhaps, just like me, you had come up with some ideas on interesting topics, new sources of hype in the tech world, or maybe a hackathon to try to increase your members and attendees. All that is gone now, and you are probably struggling to understand how to port all your plans to the online world.
We are facing an identity crisis due to a sudden change of paradigm, with the migration of all our activities to different channels, platforms and methods. How we survive this will define how our community can grow further.
A lot can change in your approach to community management and events organization. Take this moment as a chance to improve your community, as I'm doing myself, to the best of my ability.
Dear Lockdown Diary, now what?
No one was prepared for this situation, that's for sure. But uncertainty demands action: we need to find ways to survive as a community, first and foremost. We have the best resource – the Internet – on our side, but finding speakers who want to take part can be much less challenging than knowing what tools to use, and how to promote and online event.
Most of all, we are now confronted with the absence of the most important aspect of any meetup event: face-to-face networking. Having a drink was the perfect excuse to meet others and learn from our peers. Now, that interaction is gone, and we need to deal with it.
In my personal experience, there is a tendency for online attendees to pay less attention to the topic and to leave before the event is over, no matter how interesting the discussion or how good the infrastructure for the setup is.
If you were still in any doubt, human interaction is key to successful communities.
So, why bother organizing an online meetup? Simply put, no matter how you do it, meetups are the backbone of communities and their Community Managers. Meetups are the foundations upon which communities can thrive or fail.
Luckily, there are quite a few tools that can deliver online meetups in a way that provides a similar experience to the in-person event, like Zoom, Jitsi, Hangouts, GoToWebinar…, the list goes on.
Online Meetups in practice
In spite of what you might think, meetup events must still be planned in a classic format:
Brief introduction (length depending on the verbosity of the presenter!)
First talk
Second talk
Networking
instead of changing the structure, aim to reduce the length of your online meetup (or webinar). This is the key to avoiding losing your attendees' attention. Unless you are doing an online hackathon, people who are listening to a talk or watching a video online tend to pay less attention than when the speakers seated right in front of them.
Speakers too can suffer from this separation. Some people just aren't comfortable speaking on their own to their laptop, and prefer to see people's faces, observe their reactions and create a connection. You may be having a hard time trying to convince these individuals to take part in your online events.
Your fundamental role is to convince both the audience and the speakers that adapting for as long as necessary is the positive thing to do, and that it's futile to try to reproduce the same old experience.
Luckily, technology can come in handy here too, with nifty solutions such as Icebreaker, which brings people together in spaces where they can share and discuss. Zoom also has a feature to create breakout rooms parallel to the main group, so people can split off to talk in smaller groups. Hangouts, where you can create different chat rooms with unique URLs to allow people to interact, shouldn't be forgotten either.
If you prefer, you can offer text-only interaction tools to your audience with the likes of Riot, the new kid in town for IM clients, Telegram, or Discourse so that attendees can hold discussions while the event is live.
There's a wide range of options, as you can see, and of course, it's important to use the one that fits you and your members. The ultimate purpose is to make people feel welcomed, comfortable, and connected, even if they cannot see each other's faces.
Let the whole world know about your next online COVID-19 meetup!
Don't forget to spread the word about your next event. Twitter is super helpful these days, and Linkedin has become even more important since people discovered its potential as a social network, rather than just a job search site.
I was happy to see that Meetup has included an option to create online events – you only need to include the Zoom, Hangouts, or Jisty link to the event page!
We are lucky at Codemotion to be able to use our own dedicated platform for all our community management needs, from creating an event to promoting it on social networks with a simple click. Anyone is welcome to use the platform, and it's free of charge. You can check it our at anytime from the Sign In area, by looking in our menu.
Check out Chapter 3 of Francisco's diary at this link!