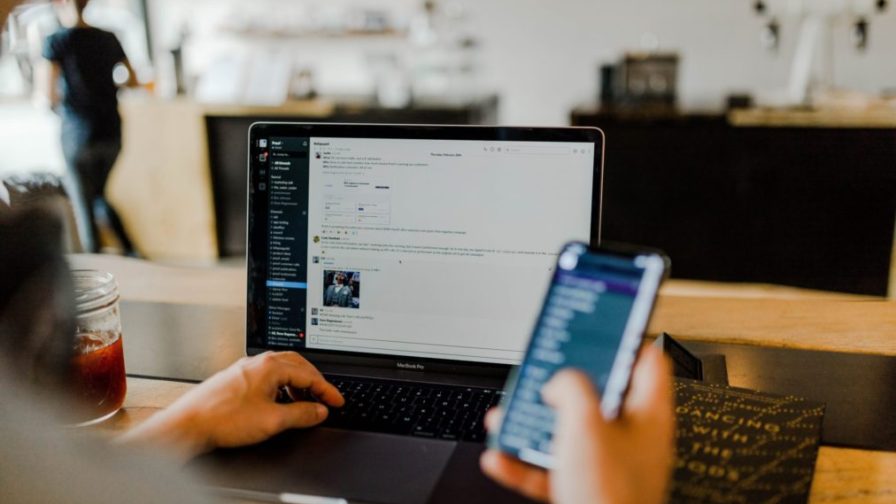 Chapter 1: Everything has changed with COVID-19
Dear Lockdown Diary
The COVID-19 lockdown is still in place in several countries and we still don't know how long it will remain. News from other countries isn't so optimistic, and it looks like the minimum quarantine period will last at least another couple of weeks.
This means that we will have to keep working from home – a challenge not everyone was prepared for. At Codemotion, we were lucky enough to have a history of remote and smart working practices, so we adjusted more easily than others.
What most companies are doing right now is not smart working though. Whatever you thought at the beginning of the quarantine, it is probably not working out the way you expected. If you were used to working from an office, I'm sure you miss human contact and seeing other people's faces.
By now, we know that working on the sofa is not good for our health – as you will probably have noticed, your back starts to ache after a couple of days – and wearing pyjamas all day is counterproductive. Ideally, we should all be trying to stick as much as possible to a routine similar to the one we are used to, in order to stay motivated.
We have also had to accept – well, as much as possible – that our home connection is not like the one at the office, that our router's WiFi cannot reach all the corners of our flat, and that configuring the company's VPN from home can be a real pain!
No-one expected that the hardest challenge of them all would be: working in close proximity to your family. If you are like most people, including me, you're sharing your apartment with your partner and kids, and you certainly know by now it is impossible to guarantee your employer the same number of working hours, or to meet deadlines as fast as before.
This is why it is key to find a set of solutions to help Community Managers like us to cope with the situation, remaining effective and accountable in spite of the circumstances. Finding these solutions will also help us to stay confident and productive.
The tools for COVID-19 emergency management
There is no universal solution, but there are certainly some tricks and tools that can make our lives simpler. The following are just suggestions from personal experience, and can apply to any other kind of dev job as well as community management.
The first thing to do is to try to reorganize your daily community management routines. Ideally, you should think of your work as a set of tasks and deadlines. Each task should then be split into sub-tasks, and for each sub-task you should figure out how long it will take and what you will need to accomplish it. Put all of this information into a timeline framework and you have a roadmap for each and every task that will help you to meet yout deadlines.
Some people have rediscovered tools like Trello or Asana for this purpose and have combined them with task management apps like Todoist alongside the usual Jira and DevOps. I've started to use Notion, a super-powerful note-taking app that you can throw everything at: Kanban boards, tasks, deadlines in a calendar, videos, audio, images… It's Google Docs compatible, and you can even include formulas and automation.
Keep your focus and communicate with your community
Another important thing is to avoid distractions as much as possible. Of course, you have no control over the needs of your children and there is no way to ignore your dog as it tries to drag you to the door for its walk, but when you have a moment of tranquility, you cannot afford to waste that time.
There are many ways to deal with this, from concentration exercises, Pomodoro apps, and tools that can deactivate all distractions on your phone and PC, to noise-cancelling headphones. Find the one(s) that suits you best and stick to them.
At the same time, always keep an eye on communications. Establishing a good connection with your team is fundamental to working remotely. Increasingly, everyone is growing accustomed to asynchronous communication; although most of us expect almost immediate replies, sometimes that's no longer possible. This is something that we must adapt to accept.
After all, being connected doesn't mean that you have to reply to every single message and email in a matter of seconds. Reply when possible, and do not jump to conclusions immediately if you don't get feedback from the other side straight away. If you are used to chatting with people at the office to get information, or if it helps you to work better, you can still rely on a phone call.
Some common sense for an uncommon situation
If you have reached this point in this article, you'll probably have come to realize that all I'm talking about is common sense. The COVID-19 situation simply represents a totally new environment we have to adapt to not easy, but also not impossible.
There are some good sides to this situation. The time you used for commuting is now free, allowing you to sleep longer, pursue your hobbies and passions, and spend time with your family. This emergency is making us more human from certain angles. Don't worry if your kids show up in your room, screaming, while you're having a crucial meeting. Once seen as unprofessional this sort of situation is now considered an inevitability, and perhaps even something rather nice to have.
This is an extraordinary situation, and we're all doing our best to cope with it. There are plenty of tools to help us manage our communities, but we are, after all, social animals, so it's pretty normal to have ups and downs.
Over the past few weeks, I've come to realize that we should all feel proud of finding ways to be able to work in this new environment, and above all, we should feel lucky to still have a job and to be healthy.
Stay safe.
Before you go, let us suggest you read our full guide on how to be a better developer community manager and go through our list of the best tools for planning a virtual conference.
Check out Chapter 2 of Francisco's diary at this link!