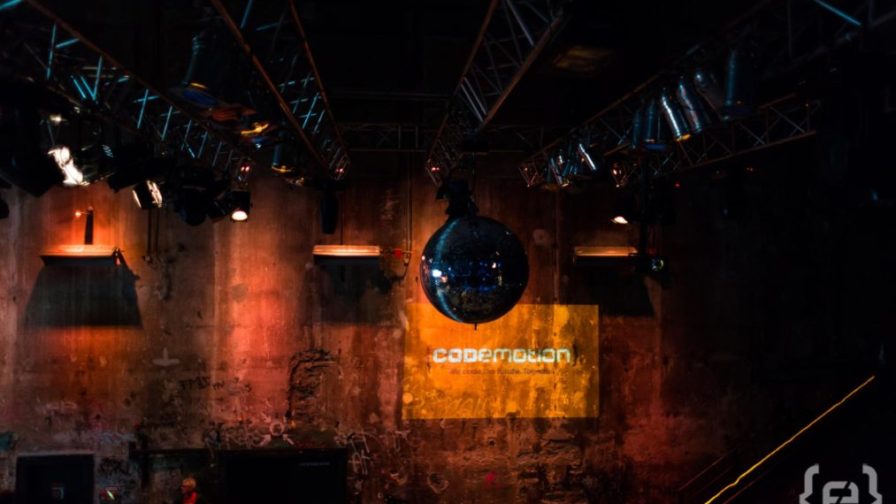 As you already know, after careful consideration of the ongoing spread of COVID-19 (coronavirus) throughout the world, we have decided to postpone Codemotion Rome conference to June.
Considering the recommendations and ordinances given by the national and regional Italian authorities to contain the spread of the coronavirus disease, and given the international scope of our event, we made this difficult decision in order to protect the health of all, thus limiting travel and transfers.
Our events involve people from all over the world every year, including attendees, tech communities, companies, startups, speakers, collaborators and suppliers, and their health is our first priority.
We are confident that the situation will go back to normal. That is why Codemotion Rome is still going to take place on June 11-12 at the Department of Engineering of the University of Roma Tre. We are working to ensure the conference delivers the variety and quality of the content that has always distinguished our conferences. It will also be a special event as we will celebrate our 10th edition of Codemotion Rome!
Of course, we know that the situation we are in is unprecedented with schools and colleges closing until further notice. Many people are working from home where practical and concerts and music tours are postponed. Tech conferences and events including E3, SXSW, Mobile World Congress, Google IO, F8, KubeCon have also made the difficult decision to cancel. We appreciate that many are in a state of flux with travel plans and events cancelled or restricted. We hope that this open-source document can help you manage your plans.
List of Conferences Cancelled, Postponed or Delayed Due to Coronavirus
AI Everything [POSTPONED]
Apache 2020 Seattle Roadshow [POSTPONED]
CLOUD + DATACENTER [POSTPONED]
Collision [ONLINE ONLY]
Concur Fusion [SAP]
DevNet Create [POSTPONED]
DevOpsCon SIngapore [POSTPONED]
DevOps Fusion
Domopalooza [ONLINE ONLY]
GitHub Summit [ONLINE]
Google Tensoflow Dev Summit [ONLINE ONLY]
Hong Kong Blockchain Week [POSTPONED]
KubeCon EU 2020 [POSTPONED]
Lesbians Who Tech summit [POSTPONED]
MRC conference [POSTPONED]
MVP Summit [Microsoft] [ONLINE ONLY]
OECD Paris
ONE: The Alltech Ideas Conference [ONLINE ONLY]
Oslo Freedom Forum
Paris Blockchain Week Rescheduled [POSTPONED]
Prolight + Sound [POSTPONED]
PyCon Italia [MOVED]
Red Hat Summit [VIRTUAL ONLY]
RubyKaigi [DELAYED]
SaaStr Annual [POSTPONED]
SEMICON China [POSTPONED]
Social Media Weekend [ONLINE ONLY]
SuiteWorld
SXSW
Strata Data (O'Reilly) [MOVED]
TED [DELAYED]
The Next Web Summit [June] [RESCHEDULED]
Unleash (Outreach)
WSLConf [ONLINE ONLY]
Working from home is becoming the new normal
While many of you are used to working remotely, working under quarantine or with families and pets in close quarters is a new challenge for many. We understand as we are in the same position.
Fortunately, we're here to help as smart working and remote collaboration has been part of our company culture. We're putting together a series of resources for devs working from home including guides, tools, and hands-on tutorials. And we will continue to be active on social media.