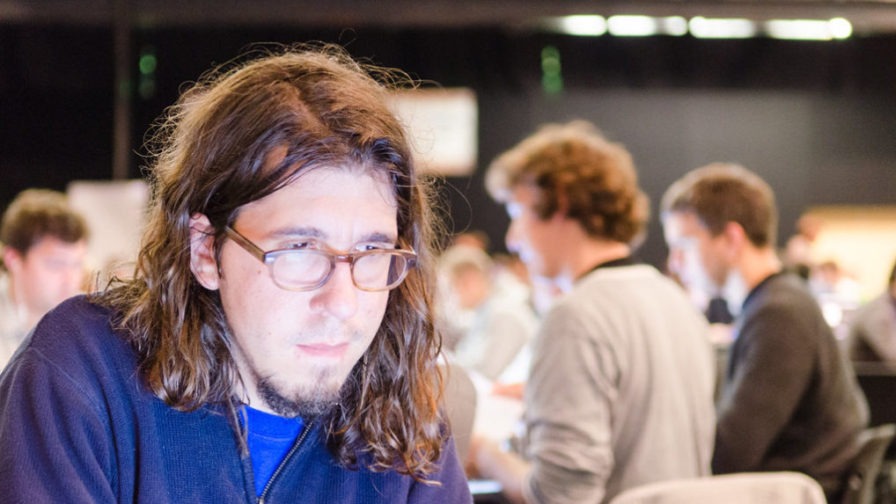 Hackathons have had a long history of bringing people together to develop technological solutions in response to specific problems and challenges. Hackathons can be in-house, focused on a particular technology, a social issue, or policy challenge.
Over the last year, we've seen a shift from in-person events as COVID-19 has required extensive efforts to reduce the risk of exposure. While virtual events may lack the in-person experience, they present the opportunity to develop tremendous value and rapid innovation development.
Over merely days, teams can help deep dive on a specific problem and develop, test, and launch prototypes, which if successful, can lead to full-scale commercial services and initiatives.
This year Codemotion recently partnered with Gilead Sciences to create the hackathon DEVS FOR HEALTH in response to the challenges of living with HIV. This document provides an in-depth analysis of the event: the logistics, the challenges, the stakeholders, and the benefits to all parties.
It's particularly relevant to organisations that may be considering hosting, partnering, sponsoring, or contributing to a hackathon but are not sure where to start or how their company can reap the benefits.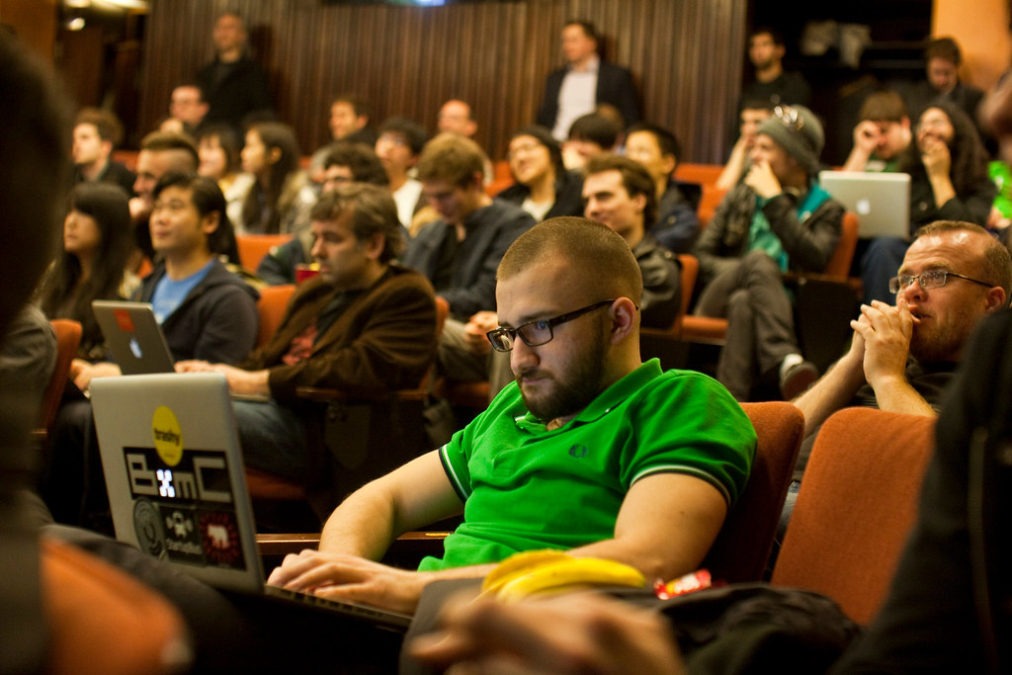 Why the DEVS FOR HEALTH hackathon?
While the treatment of HIV may have progressed significantly over the last few decades, the challenges of detection and treatment still persist. The disease now manifests as a chronic condition for most people in Europe. However, the realities of complex health needs and stigma mean that living with HIV still has a significant impact on a person's wellbeing.
It is estimated that 120,000 people with HIV live in Italy, of which about 18,000 are unaware of the infection. HIV may not show symptoms for a long time and can be diagnosed even after years (on average 4.5 to 5 years after infection. The delay in diagnosis can result in a faster course of infection, less efficacy of therapy and a greater risk of increased transmission of the virus.
The COVID-19 epidemic has further made it difficult if not impossible, to offer the test for the diagnosis of HIV and assistance health care of people with HIV.
According to Cristina Le Grazie, Executive Director Medical Affairs of Gilead Italy:
"DEVS FOR HEALTH is the new initiative that Gilead Italy has developed at the service of those living with HIV. Innovation for us does not only mean developing medicines that are increasingly responsive to the management of different types of patients, but also putting technology at the service of the community and of those living with the HIV virus. Hence the two themes selected for this initiative: the emergence of undiagnosed cases and the quality of life of patients. The participation of doctors and patients focuses on the needs of the two actors in the fight against this disease to ensure that the technological solutions that will be developed fully meet their needs".
The DEVS FOR HEALTH hackathon challenge
"Intuition and imagination on the one hand, digital skills on the other. An explosive mix to contribute to the definition and implementation of innovative technological solutions in the fight against HIV infection".
Cristina Le Grazie, Executive Director Medical Affairs of Gilead Italy
Hackathon participants were invited to develop a specific product or service in respect to particular challenge across a number of issues experienced by people with HIV/AIDS, specifically a mobile app, web app or another service not categorized as a medical device with the choice of two broad umbrella categories of problems to solve with a deeper niche within:
The challenge of the undiagnosed and access to HIV care
In short, participants were tasked to create an innovative solution on the issues of:
Knowledge of infection and testing
Finding and integrating information on the state of the infection in Italy
Facilitating access to the test
Simplifying the procedure for initiating and maintaining therapy
This could specifically focus on:
Health education / Health promotion: promote awareness of risky behaviours among the general population and the so-called key populations (MSM; male, female, trans prostitution; prisoners; drug addicts, young people, etc.) and the importance of timely testing in the event of such behaviour.
Access to HIV testing: Solutions that facilitate access to the test:
Where to perform it
Which test to do
Speed of execution
Obtaining the result
The expansion of places where testing can be performed
Cultural and operational barriers in the population and in health workers
Data integration
Italy lacks a University accessible central site of AIDS epidemiology.
Participants were tasked to design solutions based on the following categories that promote the integration of information for a better and rapid knowledge of the state of the infection in Italy and for better management of information on individual patients.
Simplification of linkage to care
Devise solutions that promote the removal of obstacles that prevent or slow down the initiation and maintenance of therapeutic treatment, both from a bureaucratic organizational point of view and that linked to other factors.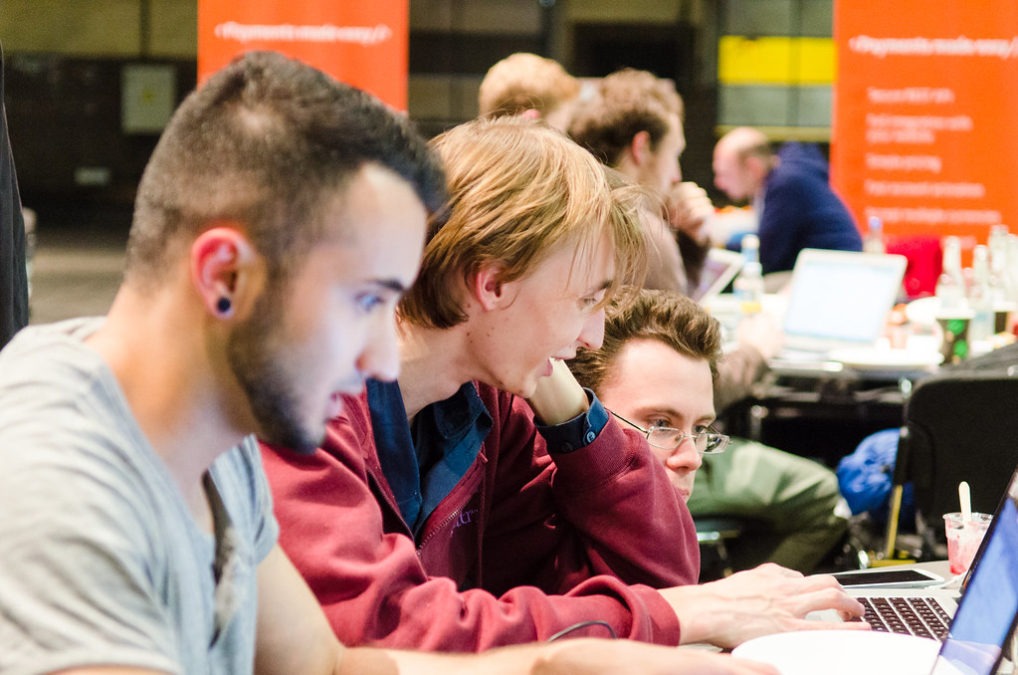 Quality of life
This category sought innovative solutions to improve the quality of life of HIV-positive patients, who face personal and social challenges as well as those related to the management of the now chronic infection and obstacles to therapy.
Stigma: Devise solutions that can alleviate the isolation of the person with HIV and/or the stigma still associated with the person and the infection in general.
Management of chronic condition: Devise solutions that assist doctor/patient involvement and awareness in infection management specifically:
Continuity of the doctor-patient relationship in the periods between one visit and another aimed at managing the infection and concomitant diseases of HIV and consequent to ageing (e.g. diabetes, hypertension)
Optimization of control exams for monitoring the state of seropositivity and for concomitant pathologies to avoid excessive medicalization
Protection of the privacy of seropositivity with the increase of checks due to the chronicity of the infection and concomitant diseases
Health discrimination
Access to drug withdrawal
Devise solutions that can facilitate the withdrawal of drugs for HIV therapy.
The prize
Each member of the two winning teams won Amazon vouchers worth € 3,000, in addition to being invited to the DEVS FOR HEALTH boot camps, five days of technical and training support to transform the idea into a concrete digital solution in the fight against HIV.
The DEVS FOR HEALTH hackathon timeline
June 4: Registrations opened (This included the early stages of forming groups and initial mentoring delivered through a dedicated Discord channel
June 15 – June 30: formalise the composition of teams and dedicate focus to their proposal
June 30 – July 12: Period of intensive work including compulsory mentor check-ins to monitor the progress and completion of tasks
July 12: The deadline for sending the project proposals. Afterwards, the projects were sent to the Technical Jury, which evaluates them and pre-selects the best ones.
July 20: Announcement of the four preselected teams who will compete for the prizes and participate in the final event The Teams preselected by the Technical Jury compete for the awarding of prizes and will participate in the final event.
September 10 Online final winners announcement event. This event included:

Welcome and institutional greetings
Video-pitch of the four finalist projects and Q&A session
Inspirational pitches and project evaluation
Winners announcement

September 19: Beginning of 5 day Bootcamp

Day 1: Business canvas, early adopters identification, business idea validation with industry experts, user stories
Day 2: Functional and graphic mockup, possible rethinking, mockup validation with industry experts
Day 3: MVP
Day 4 and 5: Delivery and prototype demo
The value of a 5-day DEVS FOR HEALTH bootcamp
Unlike many hackathons, things didn't end with the awarding of the winners. Winning teams were invited to attend a five-day bootcamp where they received the technical support necessary to transform ideas into prototypes and then into functioning services.
This gives teams the ability to continue to work to enhance their respective projects and take advantage of the mentorship of experts, including clinicians and people living with HIV who provide valuable support and insight.
The need to understand the problems the hackathon is trying to solve
"We thought it useful to support the participants with information, content and materials previous to the hackathon, that could help them to address better the topics of the challenges – videos and online resources".
Silvia Rossi, project manager, Gilead Hackathon for Codemotion.
It's critical that any tech is created with the end-user in mind – even more so in the healthcare when part of the challenge is to get people to engage in the first place. A more technical audience may not possess the necessary lived knowledge of HIV or health science as a discourse.
In response, DEVS FOR HEALTH made a concerted effort to provide critical resources to aid hackathon participants to have data-driven and patient-centric knowledge. This included:
Documentation about the science and challenges of HIV
Interviews with leading experts in HIV specific to the challenges including Franco Maggiolo, Head of US HIV-Related Pathologies and Experimental Therapies, ASST Papa Giovanni XXIII, Bergamo and Daniele Calzavara, Coordinator Milan CheckPoint Coordinator and living with AIDS
An analysis of existing data tools created around HIV. – This is particularly valuable in avoiding the temptation by teams to 'reinvent the wheel'.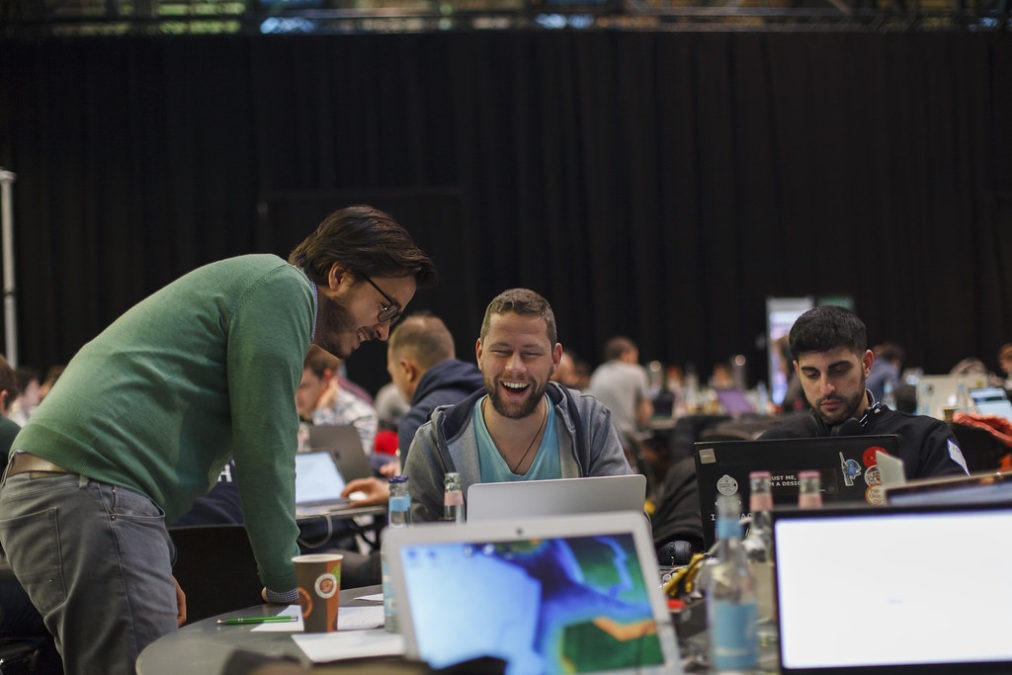 The winning proposals of DEVS FOR HEALTH
The challenge of the undiagnosed and access to care: fHIVe
fHIVe aims to create a mobile App that provides practical answers to the needs of the population aged 18-35 on the subject of HIV. The dissemination and use of the App will increase awareness and early diagnosis of HIV in a young population in which prevention and early treatment significantly improve the quality of life.
Quality of life challenge: UNLOCK 4/90
Unlock 4/90 is a smart locker service that facilitates the withdrawal process of antiretroviral therapies. Unlock enables HIV-positive patients to programme, via a mobile app, the day and time of the withdrawal of drugs in a hospital of their choice and carry it out in total privacy. The hospital pharmacist can receive the withdrawal request and place the drugs in one of the drawers of a computerized locker located near the hospital pharmacy itself.
Special mention: PGP Medical Card
PGP Medical Card involves the creation of a system for the exchange of sensitive medical information in a confidential and protected manner between the person and the health system. The data is encrypted using a general key belonging to the health service and can only be accessed through a system of 2 QR codes.
Why join a hackathon?
There are many great, tangible reasons for joining a virtual hackathon:
Increase your experience working in groups
Meet and collaborate, solve problems, share skills and help build better products
Make friends and connections – you might find your new colleagues or housemate
Gain confidence in explaining your ideas to new people
Gain mastery of virtual tools and working online with a group of people
Learn new skills and hacks
"In some fields, and in particular in Italy, there are few opportunities to implement a real open innovation project: this hackathon has been the first step of a collaboration between a promoter involved in scientific research on one side, and the innovation brought by developers on the other. The opportunity offered by boot camps (i.e., the second important part of this project) will be a further step towards the development of the ideas towards prototypes".
Silvia Rossi, project manager, Gilead Hackathon for Codemotion.
Hackathons are for everyone
One thing that is often overlooked is that hackathons are just not for developers. You might need writers who can translate tech concepts into practices, designers who can share charts and graphics, and financial folks who can set a potential budget of costs in case you win the funds to finance your idea.
Anyone who might be an end-user of whatever you are planning to build will have valuable insights and a perspective you may not have considered.
"We are always working to improve and offer a better experience to our users. It has been challenging to succeed in making this opportunity accessible to our target users: we have been working with all the project's stakeholders to define the goals and make them clear and reachable in terms of their expected outcome. To do that, we had to work on both sides: with the promoter to find out and define the challenges, with the developers to support them at our best with our mentorship and resources".
Silvia Rossi, project manager, Gilead Hackathon for Codemotion.
What are the benefits to companies in sponsoring and/or facilitating a hackathon such as DEVS FOR HEALTH?
According to Silvia Rossi, project manager of the Gilead Hackathon, there are many benefits for a company to get involved in a hackathon including:
Collect new ideas that can be useful to address an issue or stimulate the development of new business models
Discover and get to know new professionals for future collaborations
Launch (or re-launch) promote, enhance or boost the brand
Promote a brand new kind of event for marketing purposes
An opportunity for the company to test a specific technology or promote the use of a particular tech product
Gilead Sciences told about their experience with this hackathon:
"Our commitment to fight against HIV has always been strong on all fronts, from prevention to therapy, to offer a good quality of life of those living with HIV. Our goal is to find the cure through innovation.
That's why we have launched DEVS FOR HEALTH, a truly innovative project whose wide scope embraces many sensitive areas, from raising awareness among the global population to improving the quality of life of the patients.
We have chosen Codemotion as our partner for DEVS FOR HEALTH as we were convinced it was the best technological partner to engage the digital professional we needed. All 3 winning solutions have met very high standard confirming the fact that we have made a good choice.
We hope that the 3 projects will continue to develop with Codemotion's digital support and may soon become ready-to-use solutions having a positive impact on how we manage this infection".
How Codemotion can help your hackathon
Codemotion consists of an enthusiastic team of professionals experienced with running events both in-person and virtual. As a result, we can help manage your hackathon to ensure the process and winning teams meet with your expectations. Specifically, we can assist with:
Establish a cross-company organising team, including corporate, academic, and community representatives.
Assistance with developing the themes and specifics of your hackathon
Create and host a central platform to upload all the information relating to the hackathon, including timelines, guidelines and other resources.
Community outreach and access to participants through our extensive community of developers, data scientists, designers, technical writers, CXOs and other technologists
Assistance with corporate outreach and enlisting mentors
Resourcing and supporting mentors throughout the hackathon to support their teams
Live event coordination
Media outreach
Post-participant survey and additional communication such as establishing groups, newsletters or other channels as appropriate
Post-event analysis
Creation of a contacts database of stakeholder, participant and event attendees for future marketing opportunities
If you have any queries about our hackathons, please contact us.
About Gilead
Gilead Sciences was founded in 1987 in California by the will of a group of researchers to bet on scientific research to develop drugs capable of changing the course of very serious diseases that still afflict humanity. Among these, in particular, HIV / AIDS.
Focusing on research since the beginning has allowed the development of over 24 innovative drugs, in addition to the 32 molecules in various stages of clinical development in 5 different therapeutic areas: HIV / AIDS, Hepatitis C, respiratory and inflammatory diseases, hematology and oncology.
Gilead is now present in over 35 countries around the world. Thanks to the work of over 11,000 employees and collaborators, it continues to be at the forefront of innovation: cell therapy in oncohematology.
Commitment to the fight against HIV
In Italy since 2000, Gilead has its operational headquarters in Milan and counts on the value and professionalism of over 200 employees. Since its founding, Gilead has never stopped considering HIV infection as one of the global health emergencies on which to focus its scientific and social commitment.
Gilead's scientific research has led to increasingly effective therapies that have transformed HIV from a debilitating and deadly infection to a chronic and manageable disease today. Through close collaboration with physicians, patient associations and public institutions, Gilead has carried out important initiatives for the prevention and early diagnosis of HIV.
In addition, it promotes and supports programs to improve the quality of life and therapeutic assistance of those affected. Devs for Health is another piece of the company's commitment to fighting the virus.