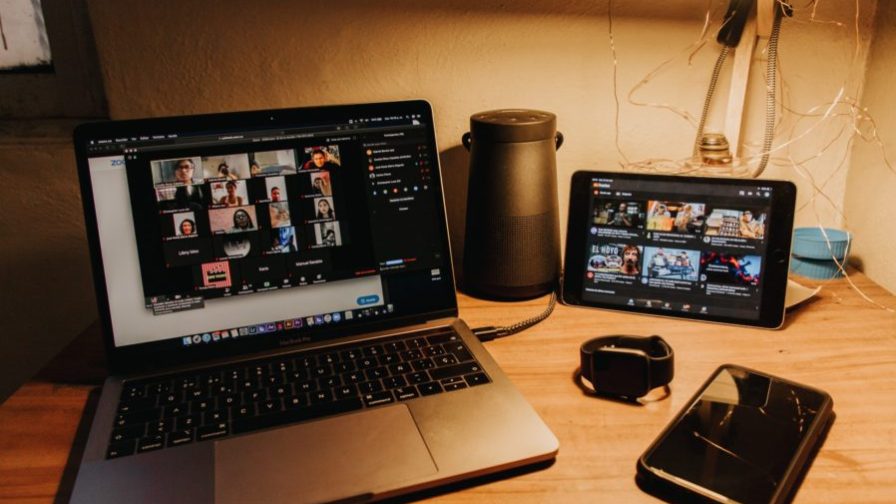 In May 2020, Codemotion hosted our first virtual conference, the Deep Learning Conference, in conjunction with Deep Learning Italia. The online event covered a plethora of topics including conversational AI, deep neural networks, and bias in machine learning and bought together data scientists, researchers, health care professionals, software engineers and developers.
Overall, the virtual event was a success despite being planned and executed in under a month! It involved a significant effort from our staff, including senior executives, sales, marketing, community management, IT, and editorial.
The Deep Learning Conference was an opportunity to test the process of planning and carrying out a larger digital event. And also to gauge the interest of attendees and gain their feedback to determine the veracity of the format for future events. It was a fast pivot in response to the changes around us.
As event organisers ourselves, we've written a whitepaper (more details below) to provide community managers and companies with a guide to creating their own digital events and conferences: we walk through how we created our conference, interview some of the key staff involved and share a behind the scenes look at our experience – good and bad.
The logistics of #DeepLearningConf
Our one-day online conference was held between 11 am and 6 pm CET with 14 sessions which included 18 speakers from nine countries. Sessions ranged from10 minutes to 25 minutes, 10 of these were pre-recorded.
Eleven of the sessions involved live Q&A with the conference attendees. Two panels were held:
What are the challenges and the real impact of ML/DL communities in Europe?
Focus on Covid-19, a scientific perspective
The event was broadcast on Vimeo. We also hosted three chat rooms using Discord:
Information and announcements
Networking
Q&A with speakers – questions asked during each session were read out verbally during the live Q&A by the session moderator
The conference numbers
The digital conference received 4000 registrations and 2109 attendees. We sent out a post-conference survey to attendees, including speakers and event staff. From the 206 attendees who returned the survey, we were able to ascertain:
This was the first digital conference for 60% of attendees.
Our audience was from 83 countries.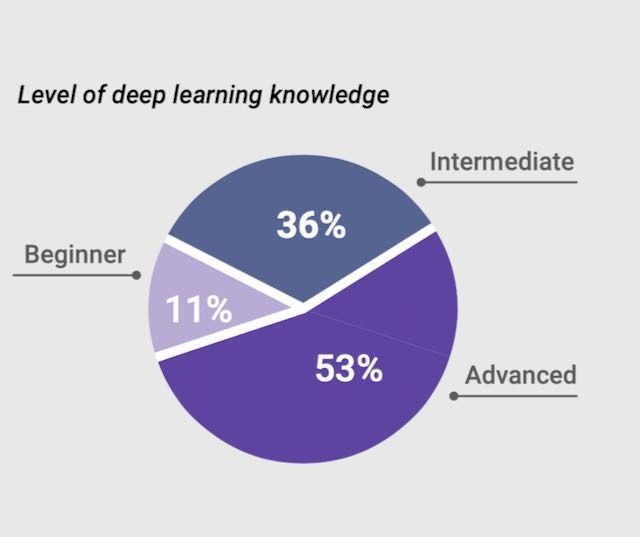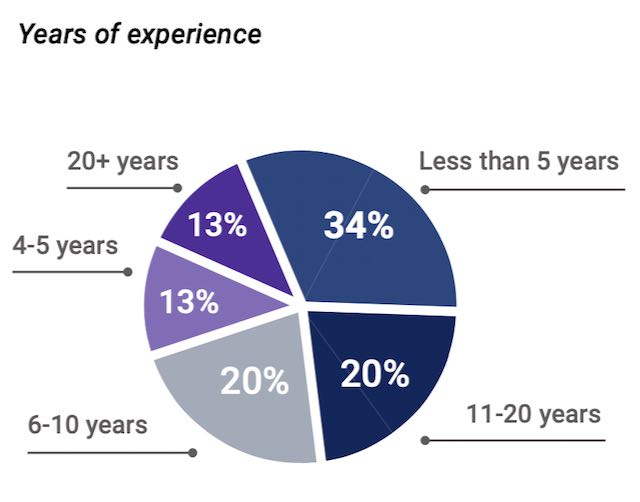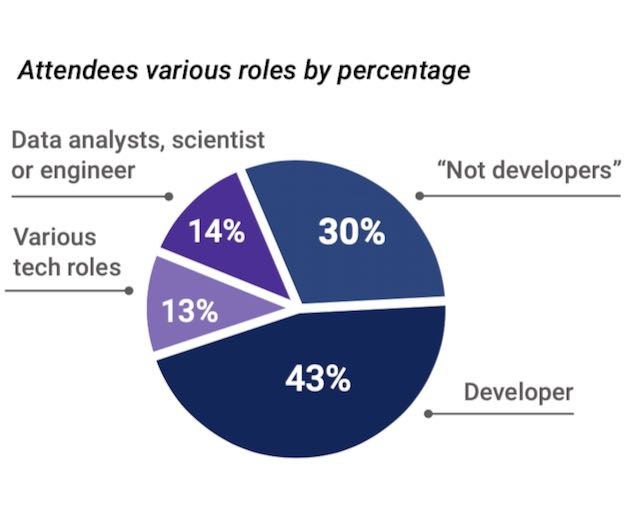 A new mindset and a new opportunity
Take a look at our Whitepaper:
Virtual conferences: A new mindset and a new opportunity for community managers and companies to gain valuable virtual conference insights, including:
Planning tips based on our key learnings
Scheduling for a global virtual audience
One topic vs multi-topic events
The best digital tools for planning and delivering a digital event
Different format options for various sessions
Strategies for working with presenters
Valuable insights about how to market a digital event to sponsors and attendees
Suggestions on how to building connections and socialising between attendees and attendees and speakers
An event planning checklist
Who will benefit from this whitepaper?
Event organisers in small, medium, and large enterprises.
People seeking to engage a developer audience
Digital events have never been more critical
We're hard at work creating our next virtual conference, to be held October 20 – 22, Workshops: 10-12 CEST – Conference: 14-19 CEST. One ticket, four conferences on Software Architecture, Frontend and Design, AI/Machine Learning and Team Growth and IT career.
We have also organised virtual conferences in Spanish and Italian for November 2020. Take a look at Codemotion and our community events scheduled for the rest of 2020.