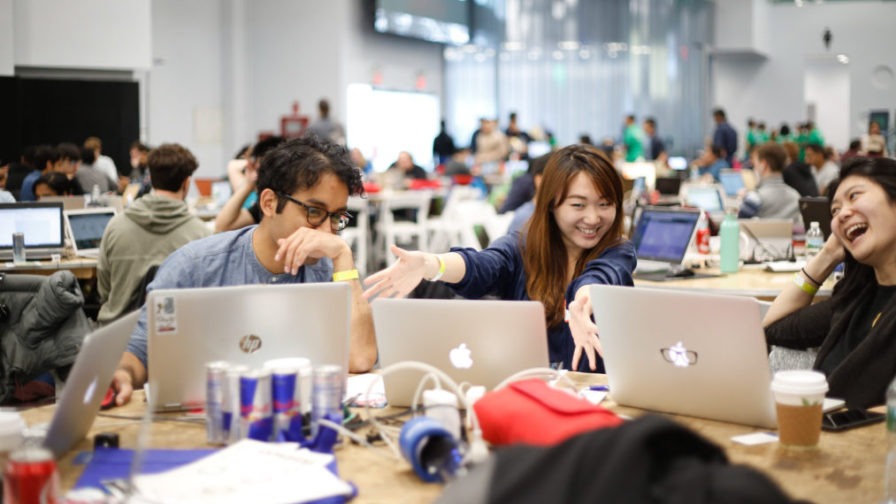 We're all sitting at home to reduce the spread of COVID-19 and many of us are feeling pretty helpless. You might have offered to pick up groceries for an elderly neighbour or helped a friend set up Zoom and other remote tools to enable them to work from home. But what if you have skills that can help map COVID-19, create support structures or solve problems that have emerged as cities shut down and many services are closed to reduce the pandemic? Consider joining a hackathon.
Hackathons are for everyone
One thing that is often overlooked is that hackathons are just not for developers. You might need writers who can translate tech concepts into practices, designers who can share charts and graphics, and financial folks who can set a potential budget of costings in case you win the funds to finance your idea. Anyone who might be an end-user of whatever you are planning to build will have valuable insights and a perspective you may not have considered.
Why join?
There are many great, tangible reasons for joining a virtual hackathon:
Increase your experience working in small groups
Share your skills
Help build better products
Make friends
Meet potential employers/colleagues
Gain confidence in explaining your ideas to new people
Gain mastery of virtual tools and working online
Learn new skills and hacks
Try out new tools for free
Give something back for the greater good
Hackathons you can become involved with:
Call for Code

IBM and the David Clark Cause, in partnership with United Nations Human Rights and the Linux Foundation, recently launched the third year of Call for Code Global Challenge — an annual competition that invites developers, data scientists, business analysis and others to build applications fueled by data and open source technology such as AI, cloud, blockchain, and IoT. IBM works with the winning team to fortify, test and deploy its solution through IBM's Code and Response initiative. This year the competition has expanded to two themes – Climate change and Covid-19.
Deadline: April 27 2020