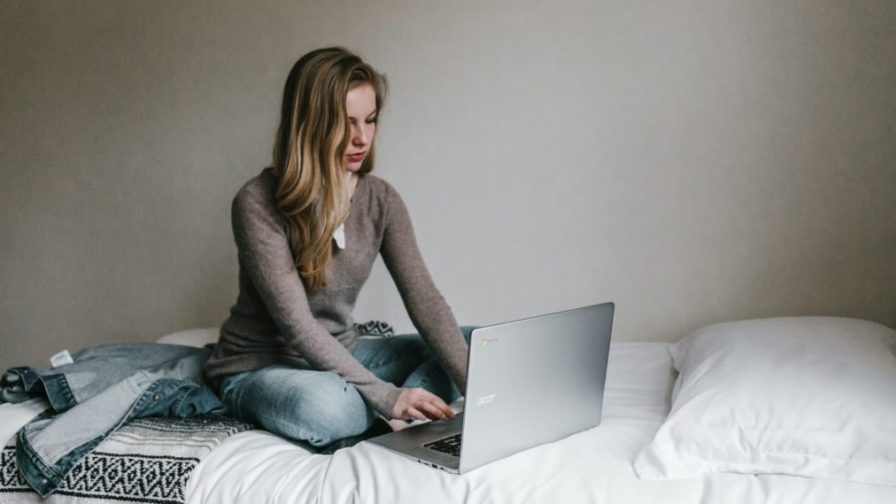 For those of us who have been working remotely for a long time, we approached the COVID-19 lockdown with less alarm than those who are in site-specific jobs, who lost their livelihood as their workplace shut down.
We conducted a survey in the earlier stages of the pandemic regarding the impact of COVID-19 on developers and found that developer careers are largely pandemic proof and adaptable to multiple locations.
But it's fair to say the world of work is forever changed, even for those of us already in roles where our primary tools are a laptop, chair, and decent WiFi. These changes will be both positive and negative and most keenly felt by people and organisations for whom remote work in the new normal:
Remote work will be embraced by many but not all
Working from home will continue to appeal, especially for those at companies who have previously forbidden the practice.
Working from home will remain untenable for many.
Those who are enjoying remote work the most are perhaps those for whom it is the new normal, who are new to the benefits of no commute times and space for deep concentration. Pets become office managers, and the contents of the fridge provide plenty of appeal.
For these people, they may still be in a honeymoon phase, and can't imagine returning the office.
However, it's easy to espouse the virtues of working from home if you don't share your space with others, have stellar WiFi and a decent desk set up. I've heard complaints from at-home working friends with the misfortune to have ground floor flats.
One had their neighbour's children build a sandpit right outside their window and another a trampoline – both resulting in noisy play hardly conducive to deep concentration.
Many renters in cities such as London and New York live in apartments designed for those who do not spend time at home, where every room – including the living room – is rented out as bedrooms.
They typically must work from bedrooms too small even to house a desk. Further, anyone who shares their home workspace will know how exhausting it is navigating work video calls around those of flatmates. For such people, an office or coworking space is the only appropriate place to work.
Office perks vs work from home necessities
Many employees will miss in-office perks and
Employers will need to reconfigure the provision of work from home resources
Many people working in tech companies enjoy office perks that are not so common in other sectors. These include free breakfasts, decent coffee and beer on tap, free language classes, and regular social events, provided with the intent to keep people happy but also working longer hours in the office.
How keen will you feel about work without perks such as free breakfast and snacks, an abundance of coffee, club-mate, and Friday beers? While no one joins a workplace for the Friday beers per se, the social elements of a workplace are a strong indication of workplace culture – something which is a strong incentive for many.
Instead of office perks, one developer told me their employer is reimbursing them 20EUR per day to buy lunch, and offering a free subscription to a meditation or wellness app. Friends with colleagues residing in the same city have also enjoyed (appropriately distanced) lunches and small day trips.
Equally important, the shift to work from home teams raise interesting questions around work and infrastructure.
Should

companies

reimburse

employees

for at-

home

office

expenses such as aircon, heating and

office

chairs? What about decent

WiFi

?
What happens if you injure yourself at

home

during work hours (technically your

workplace

)?
Are you allowed to care for children while working?
These are all complex decisions, and workplaces will need to grapple with them to keep those in highly in-demand roles happy.
Coworking spaces hard hit but may fulfil a new purpose
Coworking spaces will struggle to continue as business as usual
Coworking spaces will create hub opportunities to meet office overflow
Coworking spaces were hit hard by shutdown methods in response to COVID-19. Berlin has over 100 coworking spaces, everything from (once) behemoth WeWork to a designated room in a neighbourhood cafe.
All of these spaces have had to reconfigure their spaces to comply with social distancing regulations completely, such as placing limits on member visits per day and banning non-member guests. This means the loss of income as people are reluctant to pay for a membership fee they are unable to use.
Those who can only work in an office must reconfigure their indoor design to meet the necessary social distancing requirements. This will include distributing teams to different locations, such as coworking spaces.
Scott Chacon, CEO and co-founder of Chatterbug previously described this as the creation of spaces that are hub-based. "People can work from home and also be close enough to each other that they can get together in a day's notice if that's something that the group feels that they need to do."
Remote work will go really remote, expanding many workplaces global reach
People can work from anywhere
Talent can come from anywhere but logistics are a pain point
While COVID-19 has restricted country-hopping nomadism, more extended stays are still tenable in many locations. According to research, 54% of digital nomads are over the age of 38, and most digital nomads are in creative, tech, or marketing fields.
Barbados recently announced a remote work passport for freelancers and other remote workers, encourage people to replenish local economies. It looks pretty straight forward but comes with a non-refundable fee of US $2,000.00. Estonia and Georgia are also announcing similar schemes soon.
Conversely, companies are not restricted to employees based in their city or even country. They can recruit from anywhere in the world, opening the opportunity for truly diverse workplaces with plenty of cultural differences, and different ways of looking at the world.
Does it mean employees are at risk of being replaced by someone cheaper from elsewhere?
The reality is that establishing people as employees may involve complexities around health insurance, taxation etc. if remote workers are to be full-time as opposed to freelance.
Documentation is just the beginning of the future of work
Documentation is king
The growth of new roles and responsibilities
Many companies have worked really hard to create digital versions of the in-person workplace with endless video chats.
Many people have realised that a day full of zoom meetings is exhausting and can have impacts on mental health. This has led to shorter meetings where having the camera on is optional. Many are questioning the value of meetings at all, preferring the use of shared documents that promote collaboration and can be shaped into documentation.
The real changes for workplaces that choose to maintain an exclusively remote workplace will be still to come.
Imagine being a security manager – we can expect security managers to spend more time securing workers and their at-home workplace – securing WiFi, installing a workplace VPN, identifying and responding to the challenge of poorly secured and unpatched IoT devices.
Many workplaces will have to write documentation, training and action plans in response to cyber incidents at home. These are massive, time-consuming tasks that take security staff away from their other projects.
There's also a need to document those practices which were passed down between employers verbally, perhaps shared during water cooler chats or over beers. Training and onboarding also need to be more intensive and intentional.
Another challenge is about building cohesion and connections amongst teams. People in the earlier stages of their careers may struggle to make friends at work, and miss a social life shaped around their workplace.
It may be harder to gain informal advice about work practices and career progression leading to the need for more structured workplace mentoring. It's foreseeable that new roles will emerge – perhaps in exchange for the traditional office manager – who will shape the future of remote work.
If you want to know more about how modern technologies and tools can support you for – and during – the organisation of a virtual event, don't miss this article showcasing the best tools we used to host our online conferences since the COVID-19 outbreak.