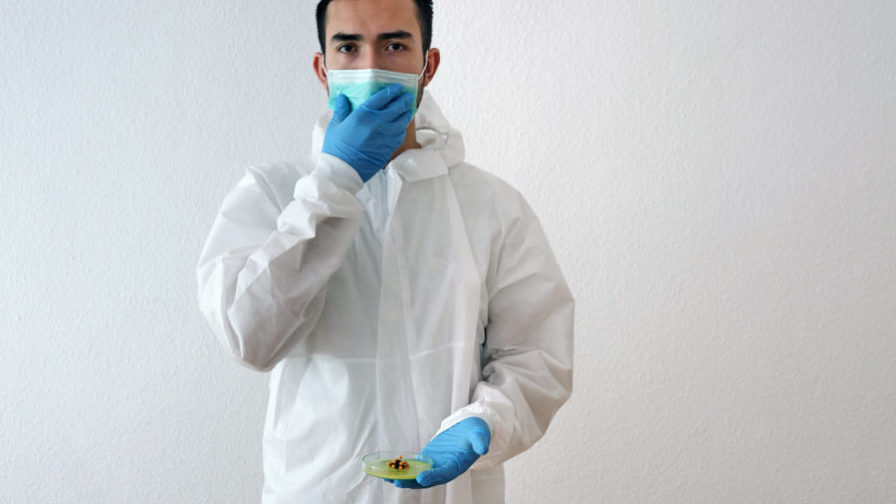 You're no doubt reading this while sitting at home, perhaps staring out the window wondering if it's too early for lunch or too late for a second breakfast and if you can borrow the neighbour's dog so you can go for a walk. We now live in strange times where our home is more of a shelter against illness than ever and our digital tools as ad developer are more necessary than ever before.
Developers and many others working in tech are often in the fortunate position of having roles that lend well to remote work. You may have already been working from home when things started to get serious as Covid-19 spread and rolling your eyes at all the 'how to work from home' posts popping up everywhere. Besides the ability to work from everywhere developers have always been good at creating communities – on and offline – and bringing people together to solve complex problems.
Developers are responding to the challenge
Numerous organisations are focused on finding an effective treatment and vaccination for Covid-19. AWS has committed to spending $20 million over the next year to accelerate research, innovation, and development to speed our collective understanding and detection of COVID-19 and other innovate diagnostic solutions to mitigate future infectious disease outbreaks. Funding will be provided through a combination of AWS in-kind credit. IBM's Code for the Global Climate Change Challenge has added Covid-19 to their program which focuses on crisis communication during emergencies, improving remote learning, and how to inspire cooperation between local communities.
If you have some spare time you may like to join the many devs, hackers and innovators, working to fight Covid-19 and related conditions around the world:
Developers provide tools for coronavirus statistics
Two French expat developers based in Taiwan, Kevin Basset and Maxime Michel, have created coronavirus.app to track the coronavirus in real-time. Check it out at
The app is manually updated at least every 6 hours with three main data sources:
They're offering their API for interested devs – it's not free but you can also embed the data in your own projects.
Xapix has also offered access to their corona API and is kickstarting a number of projects.
Stack Overflow has joined a number of other technology companies in offering their services for free to help businesses stay connected during this challenging time.
Digital hackathons
**UPDATE: Digital hackathon, HackZurich has also been organized from 72 hours from March 27, 5pm CET.**
In Berlin, Data Natives did a call out to its 78,000+ community of data scientists, healthcare professionals, entrepreneurs, researchers, developers, designers, and tech professionals to come up with solutions for:
Protecting the elderly and medical workers
Offloading the healthcare system with faster diagnosis options and medical equipment delivery and/or assembly
Assisting with daily responsibilities for the ones who need it the most (e.g childcare, grocery shopping and medication etc.)
This culminated in a three-day hackathon this weekend. Join their slack channel, follow along and find out how you can get involved in future events. With scheduling being a chronic problem here in Berlin, the German government also organized their own Covid-19 hackathon for the same weekend…
Vilnius also hosted hackathon called Hack the Crisis was organized in Vilnius with a purpose to generate innovative solutions for healthcare, emergency response, economy and other spheres of life affected by quarantine. Over 600 participants and around 140 sponsors signed up to participate in just a few days. The top 20 projects include a 24 short UVC light array to kill pathogens in 15 minutes and School at Home – a website calling IT businesses to donate unused software to children in need.
Offer your startup to assist with telemedicine
In Israel, the Sheba Medical Center received the call to prepare an isolation facility for 11 Israeli citizens who were being evacuated from the Diamond Princess ship in Japan, they deployed a full-blown solution in 48 hours. The new isolated center was equipped with the best technologies they could find in order to provide remote care while keeping their staff safe and sound.
This new center is currently functioning as a test site for every technology that might help care-givers to provide good care for people under quarantine. They are calling for startups, researchers and innovators to deploy new technologies to provide the best care treatments at home on a large scale and to build a HomeCareStack that can be easily deployed and managed. Apply to be part of the project and join a webinar on Thursday, February 27th.
3D Printing, Additive Manufacturing and Equipment Hacking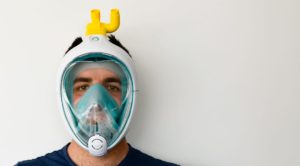 Since the need emerged for venturi valves in ventilators for hospitals around the world, several designers and engineers have started working on creating 3D printable models.
The FabLab in Milan has been working with Italian 3D printing company Isinnova in response to parts shortages in Italian healthcare. They brought a 3D printer to a hospital in Brescia and, in just a few hours, redesigned and then produced a valve (pictured) that was running in low supply. They've also made a mask design using the blueprint of a snorkeling mask – and have released their design and instructions free of charge. Many 3D printing companies have reached out to offer their services and it's received a lot of attention.
There's also Engineer Assemble, an open-source library of ventilator CAD files. They are on a mission to create a library of parts/components that can empower engineers to build ventilators.
On Github, developer Johnny Lee from California is sharing a project converting a low-cost CPAP (Continuous Positive Airway Pressure) blower into a rudimentary non-invasive pressure support ventilator that could help with breathing during respiratory distress. There's also a detailed list of ventilator projects on GitHub.
A great idea that could use some help
Many countries have activated the Coronavirus quarantine lockdown. Travellers all around the world are finding themselves without a place where to sleep. Hotels, hostels, campings any all or most of the public facilities have been shutdown. Many foreigners are evicted for left without a place where to stay because the locals fear they might bring the virus. OpenDoors is set up to enable people to offer spare space they may have available.
Gamification to help find a cure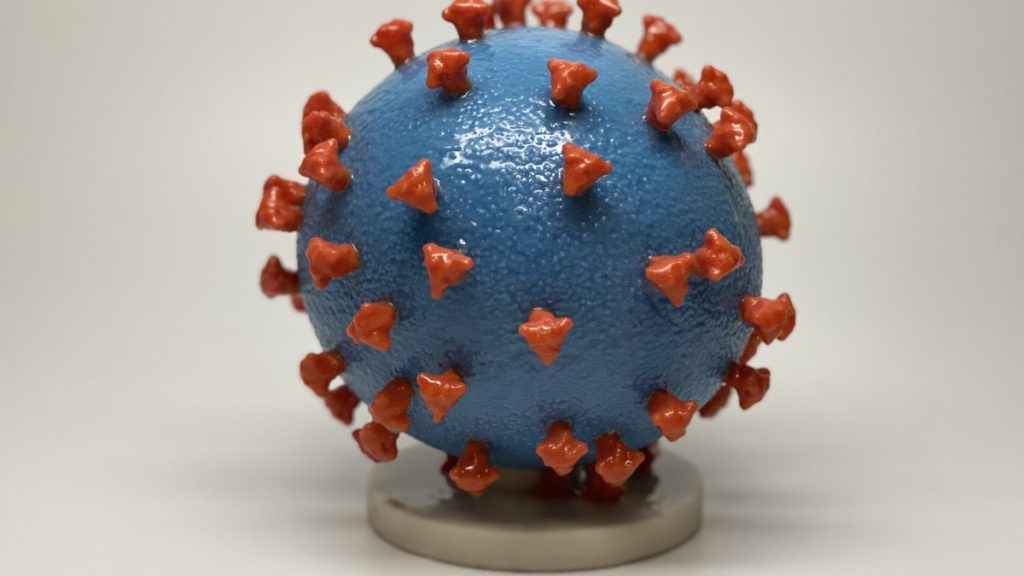 Scientists and researchers have created FoldIt. It's a game where users have to fold proteins to solve practical problems. More knowledge is needed about how certain proteins fold. This enables scientists to design new proteins to combat the disease-related proteins and cure diseases including Covid-19.
There's also the fantastic open-source Coronavirus Tech Handbook. It provides a space for developers, civic organizations, institutions, researchers and specialists of all kinds to collaborate in response to the coronavirus. It's an evolving resource and has some great resources from community organising to grant funding and remote work resources.
** UPDATE**: An open source living repository has also been created for data collaboratives seeking to address the spread of COVID-19 and its secondary effects.
.
Helping other developers find work
Struggling to find work as a result of the coronavirus? An open-source document has been created to help those without the buffer of permanent employment.
Got something to share?
Maybe you or your company are working on something? Contact me, and I'll add it to the list as we come across new resources or create an additional article.