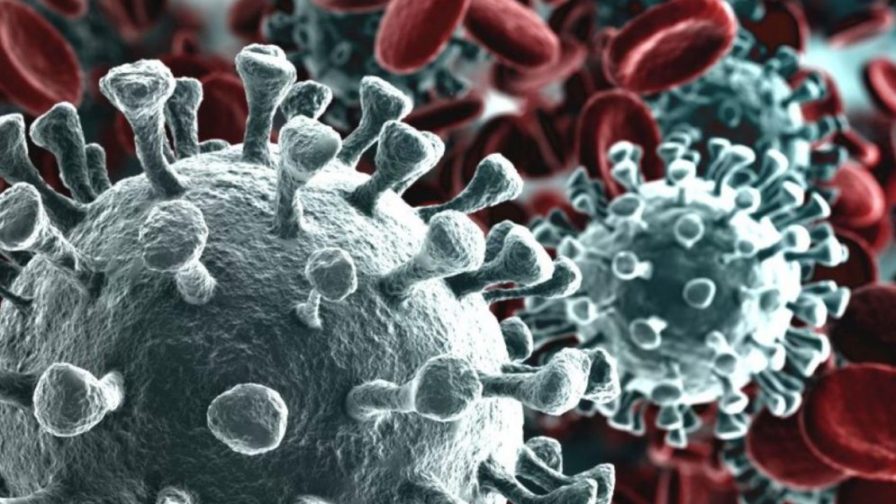 Global epidemics have been predicted time and time again in the past, but few really paid attention to what specialists were saying. Until now, with COVID-19.
As COVID-19 pushes businesses to their limit, the tech industry is looking for ways of adapting to this new normal. Both companies and developers have stepped up to see how they can contribute to the fight against COVID-19.
There's been talk about adopting cloud infrastructure and becoming cloud-native for a while now. Yet most organizations are still operating on the same principles they've used for the past decade.
Now, this new reality is forcing businesses to change the way they think about their IT infrastructure and embrace everything cloud computing has to offer.
We're not talking about anything new here, just a sped-up process of adopting cloud IT infrastructure that will continue even after the pandemic is over, until the cloud-first model becomes the standard.
Here are 6 ways COVID-19 is impacting the future of cloud infrastructure as a whole, along with some examples and advice from organizations who are living through these changes right now.
1. Accelerated cloud infrastructure adoption
Just 4 years ago, public cloud computing accounted for less than 5% of spending on IT infrastructure, and 15% of spending on software.
Since then, cloud computing has been growing at 6 times the rate of cloud IT infrastructure spending. And in the next few years, the growth is expected to be further accelerated.
While large organizations have adopted and implemented cloud-first strategies successfully, many small and medium businesses still struggle with getting the full value of moving the bulk of their systems to the cloud.
That's because they confuse migrating their IT infrastructure with the transformational strategy needed to reap the benefits of cloud infrastructure.
Simply moving your servers from on-premise to the cloud will not automatically yield the benefits that the cloud can provide. In fact, sometimes, this can lead to IT architectures that are even more complex, cumbersome, and costly than before.
Although organizations were aware of the limitations of their current environments and some were even getting ready to make a change, the new reality that unfolded as the COVID-19 virus has spread across the globe has definitely sped things up.
If up until now, specialists were forecasting the complete shift to public cloud and cloud-native to occur in the next 20 years, we can now safely say that it could happen in less than 5.
2. More remote working due to COVID-19 limitations
It all comes down to the adoption of remote work. Between 2005 and 2017, remote work increased by 159%. Despite technological advances and steady growth in adoption, remote workers remain a minority (only 3.4% of the workforce).
Because of the Coronavirus outbreak, social distancing measures were put in place so most of the workforce has been forced to work from home. This change has rushed organizations to adopt cloud computing faster and at a wider scale than ever before.
Unprepared, many organizations struggle to make things work. That's where cloud automation platforms can help the most. As people continue to work from home even after the pandemic passes, the need for cloud computing services will put a strain on resources.
This leads us to our next point.
3. Expect a strain on resources
More people working from home means more people accessing their files and accounts remotely. This not only puts a strain on physical resources (like servers) as more people are adopting cloud services but also on the network infrastructure (and traffic, implicitly). And let's not forget about the security procedures organizations need to put in place to make remote working possible.
Perry Toone, Founder of Thexyz.com, shares how the past few weeks looked like for his team: "We've seen incredible increases in DNS queries, server load, and general strain on our resources. Many users who usually use an email client are now using our Webmail app and mobile applications. We have over 70% increase in logins to Webmail over the past 2 weeks".
This is our new reality.
4. The shift to a virtual team
Technology offers us unprecedented connectivity. We have email, Slack, Zoom, Drive, and a ton of other collaboration tools at our disposal to make remote working possible.
Yet physical disconnectedness still poses significant challenges. Communication mishaps, incongruent tasks, overlapping work processes, and lack of transparency lead to low quality work.
This is a huge opportunity for IT leaders to innovate and create a new reality of work. A reality where accountability, collaboration, and engagement are the core of delivering services.
5. An overall increase in cloud migration costs
Moving on from how COVID-19 impacts teams, we also need to consider how it impacts business costs and operations.
By now, IT managers already know that a project rarely ever costs what you expected it to in the beginning. Sometimes with up to 30% more than the estimated budget.
This is especially true for cloud migration. "There will be known costs that come in over budget, surprise costs that you never expected, and the whole kit and kaboodle is guaranteed to take more labor hours. One more thing to keep an eye on is the cost of large data transfers", says Carla Diaz, Cofounder of Broadband Search.
Right now, critical organizations are operating on very tight budgets. That's why Bunnyshell, a cloud management and automation platform, are offering free migration to SMEs that have been economically affected by the virus, as part of their commitment towards customers and dev communities during COVID-19. Check out the link for more information and to see if you're eligible.
6. On the other hand, cheaper doesn't always mean better
The team at Haro Helpers learned this the hard way. "When we first considered moving our infrastructure to the cloud, we were in the middle of a partial website rebuild, so we weren't exactly flush with funds. However, as we were expecting a hive of activity on our site in the near future, we decided to proceed", said Brett Downes, Founder of Haro Helpers.
Their mistake is probably one of the most common mistakes organizations make when it comes to cloud migration on a tight budget. "We tried to minimize costs by reusing our servers as much as possible by installing a lot of apps, jobs, and even services on the same machine."
Sound familiar? This is what happens when organizations have a "lift-and-shift" approach and they just move their on-premises infrastructure to the cloud without thinking of all the benefits a cloud IT infrastructure can provide. They deny themselves the possibility of scaling once upgrading becomes necessary.
Fortunately, it wasn't too late for them to change their approach. "Once we ascertained that cost had to be ignored – to a certain degree, we started to migrate and we're now splitting all services into much smaller components: code and its infrastructure".
Did we really need a pandemic to force us to embrace digital transformation? Maybe.
The reality is that the demand for cloud computing services is at an all-time high due to the necessity of remote working. But cloud computing is just the starting point for IT automation, and right now, organizations are getting a taste of scalability, agility, flexibility, efficiency, and cost savings. All in all, COVID-19 is speeding up decisions that were already in the making.