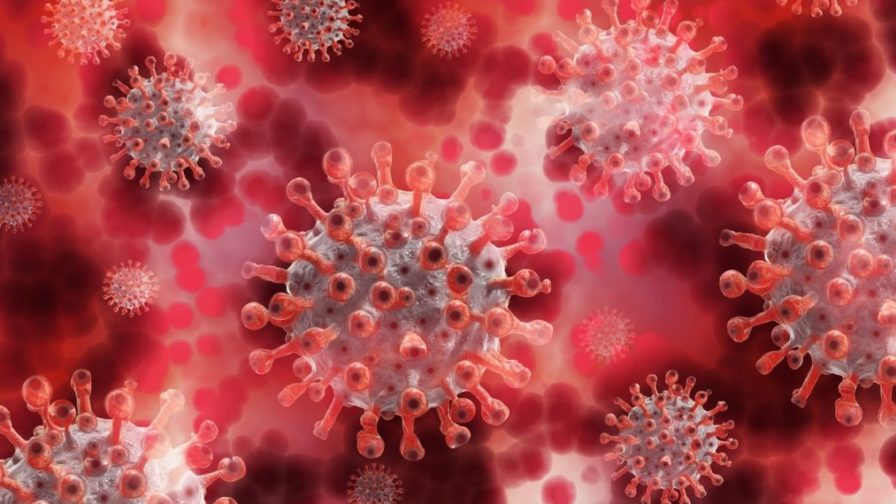 At our recent Codemotion conference, we assembled a panel of experts to look at the history and evolution of the COVID-19 virus as well as the challenges and gains so far. The panel was moderated by Dr Massimo Ciccozzi, Head of the Research Unit in Medical Statistics and Molecular Epidemiology at the Biomedical Campus University of Rome. He was joined by:
Ayşe Banu Demir, PhD. Assistant Professor, Department of Medical Biology Faculty of Medicine, Izmir University of Economics
Ivailo Alexiev, ​PhD, Associate Professor, National Centre of Infectious and Parasitic Diseases
We're detailing some of the panel discussion here, you'll want to watch the whole video to get the complete picture.  
What do we know about the virus from a scientific perspective?
According to Ayşe (Banu), "Coronavirus is actually a family of genetically related viruses that are known for the respiratory pathogens and they are associated with a range of respiratory outcome,s which is the case in COVID-19 that we are experiencing today.
Those viruses have existed since the 1960s and in the last 14 years, we've had the onset of different Coronaviruses, including Middle East Respiratory Syndrome (MERS) and Severe Acute Respiratory Syndrome (SARS). This actually gave us a chance to get know these kinds of viruses more closely. Now we know that they are RNA viruses, they're enveloped and they have quite a larger genome compared to other RNA viruses as well.
This is important because those parameters actually affect the evolution of the virus because we know that RNA viruses mutate faster compared to DNA viruses. A single-stranded virus mutates faster than double-stranded viruses. And Coronavirus has also evolved a proof breeding mechanism which actually reduces the mutation rate. So, therefore, the features of the virus are quite important."
She explained that in Turkey, the first case was present on 11 March, so it was two and a half months later from the first started outbreak. "While we analyse approximately 60 viral isolates, each isolates harbour from four to 12 mutations. That shows us that the virus is still evolving. However, I think it's still debatable if a new strain is present for the virus or not. So we cannot be sure at this point, maybe we need more research. However, we know that the virus continues to evolve during this form of periods."
But do you think about the probability that the virus can lose its power?
The virus has a remarkable capacity of a virus to adapt to new environments according to Banu. "According to the literature, it seems like the virus evolution has passed its positive pressure time and now it seems to be naturally evolving right now. Maybe limitations will not be that much worse as at the beginning of the pandemic."
Ivailo notes that for a long period international scientists and researchers were monitoring China but not really acting. "However, the first two coronaviruses were a big warning and we were really fortunate that we had exposure. However, it looked like this warning was not taken seriously. However, for the last few weeks, Italy has less than 100 transmissions per day."
What do you think about the question of a lab built virus or transmitted from bats to men?
According to Banu, "I think at least from the literature that I have read, it's difficult to say if it was performed within the lab or if it was natural because nowadays we know that there are a lot of genetic techniques that can easily be applied. and generate viruses. However, I think right now, I cannot say that it was generated in the lab."
In 2015 and 16 articles were published in Nature and other science journals that state that recombinational events can just rise up some emergence for populations. "These viruses have just performed some recombination events, and they warned the public in those articles. So what was needed is to take much more caution, because Coronavirus is are well known for their recombinational event. But I cannot say if it is from the lab or natural."
Ivalio notes that it's easy for people to think about conspiracy and its not impossible that a virus can spill out of a lab, "I also think this can be a natural process from one animal to another, that happens very often, this is how viruses evolve. We don't have any confirmation that it was deliberately made or released by mistake, I think it is a natural process."
What are the benefits of AI, machine learning with covid19 data?
Massimo notes that COVID data includes sequences, genes, proteins. "We have a huge range of data that we can't manage with conventional data science. What was the real risk factor that caused the virus? We don't know. "
AI and machine learning can help better understand the trajectory of the virus. Banu notes that machine learning or data analysis has been critical in addressing the Coronavirus pandemic because artificial intelligence is being applied already in three different fields:
Viral research.
The management of services and resources in the health care centres.
The analysis of data in order to determine the public policies in response to the epidemic.
As the epicentre of COVID-19, China has applied several AI strategies in those fields. Banu explains "For example, they actually sped up the study of the genome sequence, meaning we were able to gain an understanding of this part of the virus much earlier on. They also performed predictive analytics, for example, to know, people are at risk and which people or not, but of course, they performed those on small populations.
In the US open research data has been generated including the collection of thousands of scientific and academic papers which were analysed by artificial intelligence in order to find patterns to help spot the missing points.
In terms of viral research, 3d genomics is helping to figure out issues like why certain people are more prone to disease and why certain people are not, and scientists are trying to determine if there are certain patterns that the virus uses during evolution. Or is there a certain pattern that the hosts actually have for the ones who showed symptoms and for the ones that did not show symptoms? Applying machine learning to these kinds of questions would lead to predicting the symptom analysis for individuals in a much earlier time according to Ivailo as well as an understanding of the predictive strategies of the virus as well.