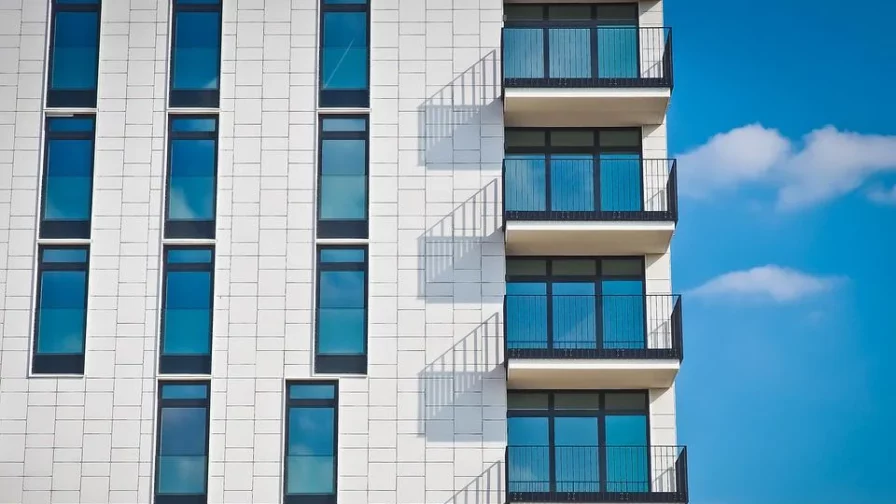 Every new medium looks to what has come before for guidance. Web design has taken cues from centuries of typography and graphic design. Web development has borrowed metaphors and ideas from the world of architecture. Let's take a tour of some of the most influential ideas from architecture that have crossed over into the web, from pattern languages to responsive design. Together we'll uncover how to build resilient, performant, accessible and beautiful structures that work with the grain of the materials of the web.
Jeremy Keith works at Clearleft. He presented a fascinating talk into the genesis of web design and how it shapes where we are today. It provides many resources, so you'll definitely want to take a look!
A new medium builds from what exists
According to John Allsop, author of Dao of web design, when a new medium borrows from an existing one, some of what appears makes sense. But over time, much of the borrowings thoughtless ritual, and it often constrains the new medium. And over time, the new medium develops its own conventions, throwing off existing conventions that don't make sense,
When the web came along the medium that existed before was print. So people were kind of trying to treat the web as though it were print. John also observed that the fluidity of the web is its strength, it's not a weakness.
In the book How buildings learn: What Happens After They're Built by Steward Brand, it explores evolution of buildings and how buildings adapt to changing requirements over long periods.
Jeremy notes: The book highlights the ideas of a British architect named Frank Duffy, Frank Duffy talked about buildings in interesting ways – a building properly conceived is several layers of longevity. So timescales, and he called these layers move at different speeds.
The site that a building sits on, you're kind of talking about geological timescales where the actual structure should hopefully last for centuries, then the skin the outside, the walls, doors, you could change them every few decades. You got the services, the plumbing, the infrastructure, till you get down to the level of a room where you got stuff in a room like furniture that you could move around on a daily or hourly basis.
So you got all these different timescales operating here. And he's talking specifically here about buildings, shearing layers as applied to buildings."
Jeremy is interested in the idea of different timescales: "the fact that each layer depends on the layer below. So, before we can have electricity, we kind of have to have industrialization. And we need electricity to get the circuitry which we need to get to computers, which we need to get to networks, we need to get internet, the World Wide Web, just like you know, for Facebook or Google to exist, the World Wide Web must exist first. And for the World Wide Web to exist, the internet has to exist and so on, is these layers and layers."
Culture also relies on building
Culture builds up over centuries, while infrastructure moves faster, commerce is very fast moving and then fashion is just crazy fast.
So the way that Stewart describes these layers in the book, he says the top is fast and the bottom is slow. He says fast learns slow, remembers fast, proposes slow but disposes fastest. While fast may get all our attention. But slow has all the power."
Jeremy contends we can apply this idea of pacemakers to the web. "So at the bottom layer, moving slowly hasn't changed in a long time. You've got the internet itself. Transmission Control Protocol, Internet Protocol, super simple, low level protocols. designed in 1974 have really not changed much. And that's good, you'd have to kind of rip out the internet and start again to change it."
On top of that, we get all the different protocols, these are low to change. Jeremy wishes that URLs could be put at the lowest level "That would be wonderful. However, HTML has changed over time, the first version of HTML had about 25 elements, now we got about 125 elements. But the pace has been manageable."
The CSS level gets newer things more often than we get HTML. Then there's the JavaScript ecosystem.
Jeremy notes: "And I'm not just talking about the language JavaScript here. I'm talking about JavaScript, and ways of working with JavaScript frameworks to tooling and this is the point where I throw up my hands like I cannot keep up. It's too much. It moves too fast. There's no way I can keep track of all that.
I find is by mapping these technologies it makes it ok. In fact, JavaScript is meant to move fast. But the good ideas filter down the stack and persist."
The web is so flexible, you aren't forced into this model of building on the web. It's a very flexible medium. "If you want to build on the web like this, we still assume the presence of a network, but then you just do everything else in JavaScript. So the URL part, routing stuff around normally be done by a server. Let's do that on the client. The DOM, the content, the HTML, let's do it all in JavaScript? CSS in Javascript – why not? This is pretty much the architecture of single-page apps, right?
You've got the Internet, and you've got JavaScript, and everything happens in JavaScript. And as I said, it is a testament to the flexibility to web that this is your choice, you can choose to build this way."
Jeremy notes however, "I tend to not build this way. Because what it has the effect of doing is kind of creating this one single point of failure but also kind of turns into this binary thing. Whereas long as you've got HTTP and you've got JavaScript great, it works great. If JavaScript missing or something goes wrong with the JavaScript, then it just doesn't work at all. And you reduce the two options, it works great, or it doesn't work at all."
Further according to Jeremy, "One of the great things about the web that, I can build something and maybe you don't get 100% of what I intended on your particular device in your particular browser. But you also probably won't get zero, you'll get something in between, hopefully, in the high 90s or 80s. Right. I think that's a real strength of the web."