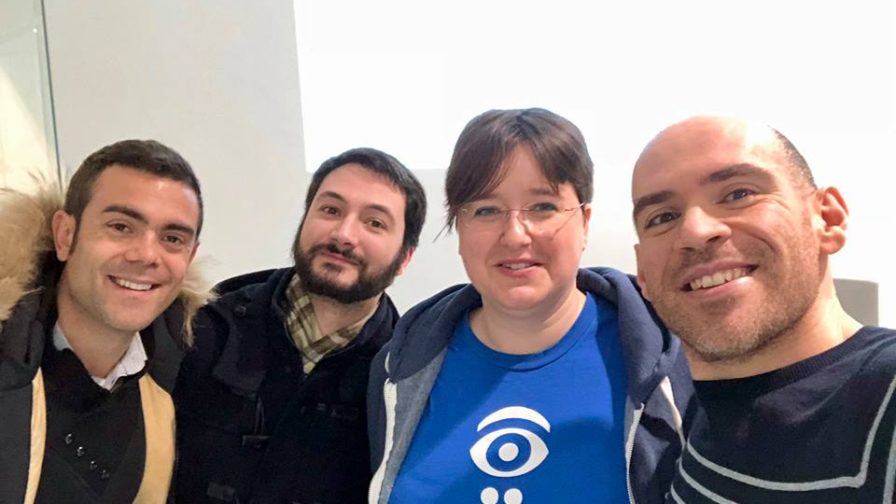 Interview with Rossella De Gaetano
About the Talk "But have you ever wondered how they develop, maintain and monitor the cloud platform that lets you run your application?"
Presented to the IBM Cloud Italia community
On 19/02/2018
Hi Rossella, can you tell us who you are, what you do and which communities you belong to?
I'm Rossella De Gaetano and I work as one of the technical staff at IBM. In particular, I deal with developing and maintaining one of the IBM Cloud platform services, and I'm part of the IBM Cloud Italia Community on Facebook and the great Codemotion Community. I definitely spend the whole day with my head in the clouds 🙂
As well as belonging to the community, do you belong to the great AperiTech universe?
Yes, definitely.
IBM Cloud Platform: Can you tell us more about this service?
IBM offers a public cloud under the name IBM Cloud, where you can access an extensive list of services that anyone can order. Behind what the public sees are the platform services that allow the operation of IBM Cloud, so imagine the "billing account" service rather than "authorisation and authentication", rather than the service that exposes the graphical interface where you order the various services and manage them in the cloud. I deal with a service called "global searching and tagging", which is the heart behind the IBM Cloud graphical interface, so when you log onto the platform, go and see the services … well there's my work!!!
Can you tell us more about the development of the cloud?
The fundamental idea that we have as a goal is high quality, because these services have to run twenty-four hours a day, seven days a week, and so there is a great deal of attention also on the development model and getting the writing of automatic texts done. We're organised in a team of up to eight people, so it's manic automating the texts and the upgrade scenarios, for example, the rollback if something goes wrong and then especially the speed of execution. Sometimes you're there to think about the best solution and then in a cloud world where you don't know the end user you have to try to make everyone happy in the shortest possible time so as not to be overwhelmed by the competition.