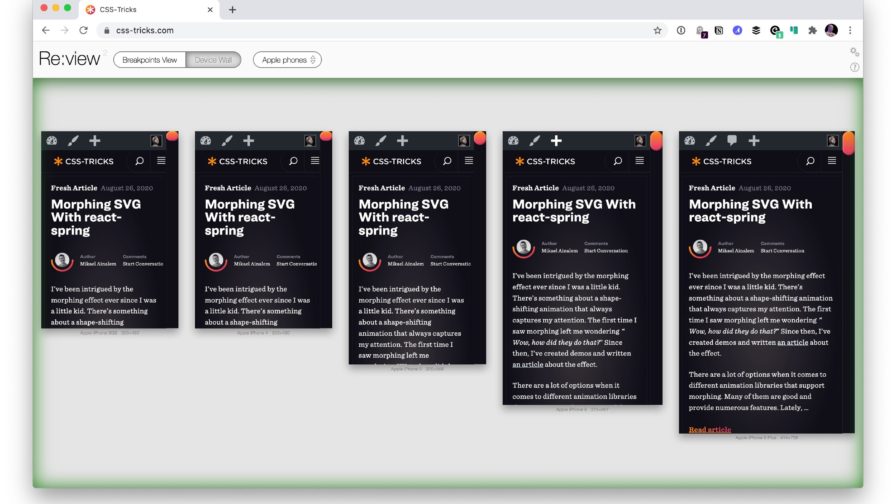 There are a number of desktop apps where the goal is showing your site at different dimensions all at the same time. So you can, for example, be writing CSS and making sure it's working across all the viewports in a single glance.
They are all very similar. For example, they do "event mirroring" meaning if you scroll in one window or device, then all the others do too, along with clicks, typing, etc. You can also zoom in and out to see many devices at once, just scaled down
Chris Coyler takes a look at how they compare..