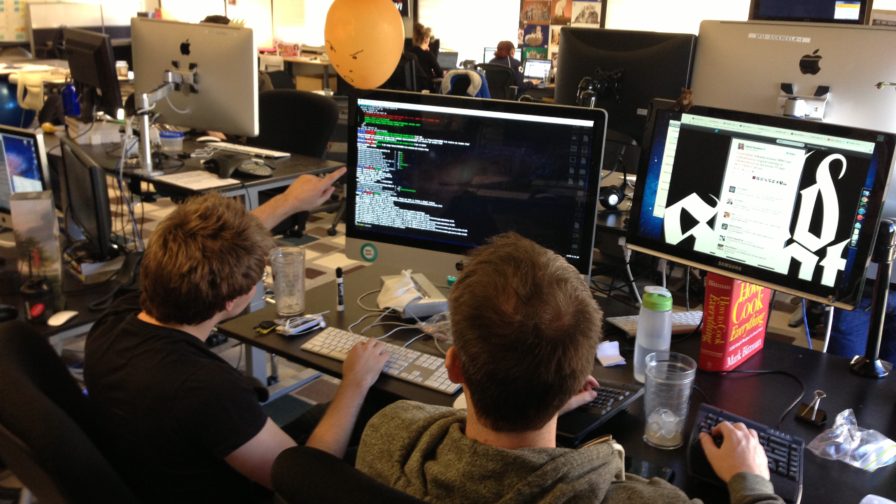 Developer careers must be approached from a planning point of view. This becomes even more complex in the world of software developers. Taking a strong basic foundation and ka nowledge of foreign languages for granted, continuous updating, the continuous generation of opportunities and risk management become crucial to maintain skills and relevance.
Codemotion is aimed at developers and therefore continuously deals with aspects related to career building. Wanting to go further, the organization developed a meet-up event with an innovative format, asking thematic questions to four experts on stage, all well known in the Italian coder communities. Massimo Sarti, agile coach coming from software development, asked questions to Antonella Blasetti, programmer since the time of the mainframe and then manager in IBM, Senior Consultant Arnaldo Morena, and Luca Congiu, Senior Solution Architect at Almaviva.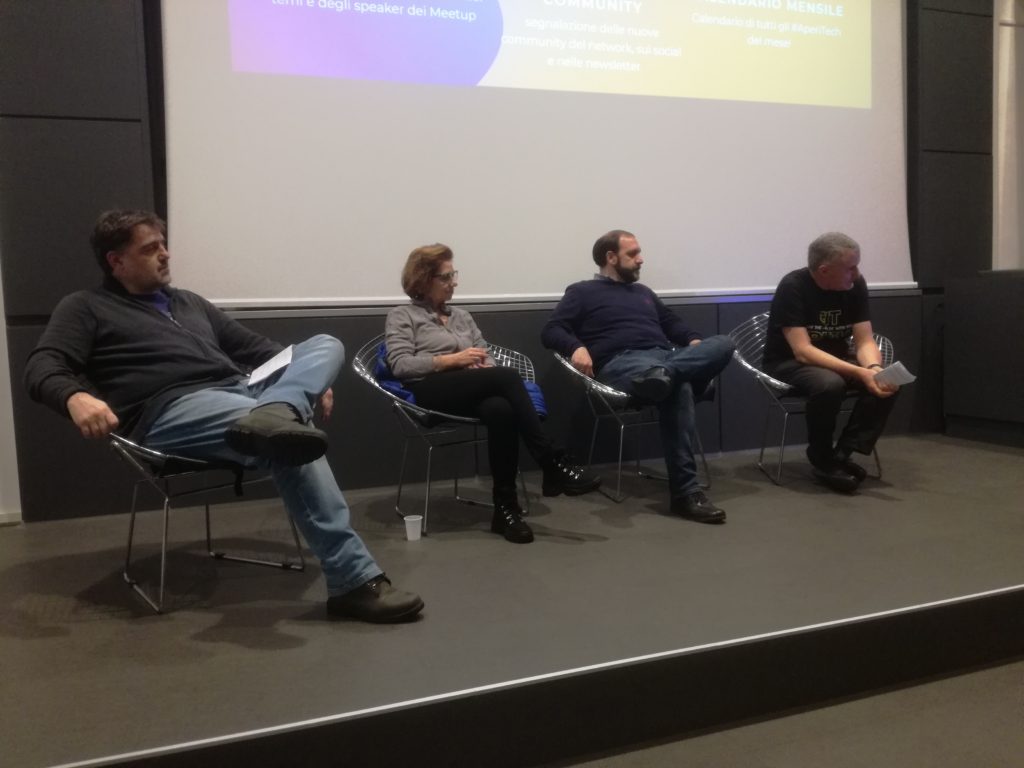 This article delves into a first piece aimed at the life cycle of software developers' career.
Developer Careers: Market, Passion, and Opportunity
"How do you think about your next career step?". Given the topic of the meet-up, Massimo's first question is mandatory. The three answers are summarized in "Market, Passion, and Opportunity", the ideal triptych for the shrewd coder.
"Look at the market and you will have many years work ahead of you," says Arnaldo, strong in his direct customer activities. "The next challenge is the one that gives you so many years of programming." Then a lot depends on the overall conditions: for example, he explains, "today I wouldn't engage in artificial intelligence algorithms".
Antonella seeks passion, individually and inside groups. "In the transmission of information communities are very important, while blogs and social media are very smoky".
Luca knows that it is possible to work for opportunities: "if you work hard, opportunities are created and you may choose the one you like best," he says. "Your next professional step comes from yourself."
Is becoming a manager better?
One possible evolution of developer careers is to become a manager. It is an economically intriguing possibility because usually the manager is paid better than the coder. And here is the direct question: "to proceed in its trajectory, does the coder have to become the manager?".
"To remain a coder you must be always up to date, while if you rise in rank this need is much less stringent", explains Congiu, also modeling a probable phase of individual evolution.
"At IBM you could also go to sales, and in Germany, good technicians are paid like managers", smiles Blasetti. But going back to the question, "if you start as a developer and become a manager, you must try to stay in the technical field", she observes:" in that case, you see things better and perform a true career advancement. But the ford is terrifying: "you have worse developers under you and the temptation to take their place is very strong, while your role is to make them grow".
Morena raises some well-founded doubts: "What if I feel like being the coolest coder? What if I don't get the chance to be a manager?" Please, answer yourself!
Old wise owl
Are developer careers fairly considered? In summary, "is the coder underestimated or underpaid?". "In Rome, yes, in Milan a little less", says Antonella; "abroad, and I'm talking about Germany, Holland and the United States, no".
Luca underlines the professional aspect. "We need to tell companies to let their coders update: I often personally call companies that don't want to send their staff to technical community meetings." They need to go to meet-ups: "only by meeting other professionals does the coder understand the market and where it belongs to him and his company". The company doesn't understand this, it only understands employee control.
And is there a gender salary gap? "It seems to me there is," Congiu replies. "Often, more than pink quotas, there are blue quotas!", he jokes, indicating the presence of a greater number of women than men, "but men's wages seem slightly higher".
One wonders if something can be done to improve the situation. The answer is there, and is clear: "managers suck, they are inadequate", Antonella replies; "they should be trained!".
Is there also an age problem? "In our work, the experience is 90%, even if the young person has more energy", is Arnaldo's point. "Starting a project with a young coder is not a good thing: the good coder is the one who does not have to prove anything and knows how to follow the customer with minimal effort".
"There was an interesting saying: junior coder, simple code; intermediate coder, complex code; senior coder, simple code", smiles Antonella. "In the cloud, then, the code is a liability: let's program as little as possible, make your scalable and always active".
Developer Careers: Italy or abroad?
The world of software does not escape this question. Our experts, although they are continually in contact with external situations, have mostly remained in Italy.
Massimo takes the floor: "I lived in London for three years and I can say that the Italian coders are appreciated for their promptness and creativity, qualities that British don't have on average". And with Brexit, some hidden differences are emerging. "In Italy, there will be more opportunities," says Arnaldo; "it's growing, not like in other places but there is growth". For him, one should not uproot lightly.
"Programmers for the cloud and remote work are increasingly in demand", confirms Antonella; "development is there". "An experience abroad helps and has to be done", points out Congiu; "the confrontation with different cultures, the problems of language and environment raises the level of individual growth".