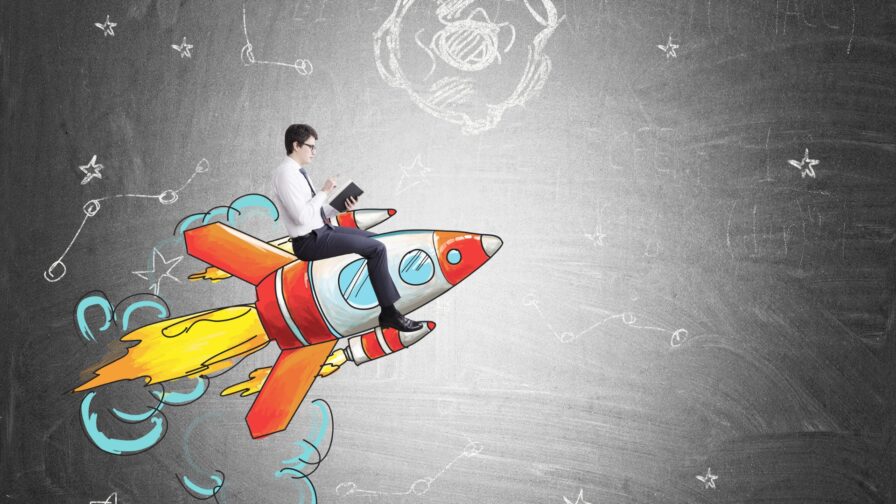 In the world of technology, groundbreaking innovations often start with brilliant ideas. However, success in this fast-paced industry is far from guaranteed, and even the most promising ideas can lead to spectacular failures. This collection of tech fails explores some notable instances where visionary concepts met unfortunate fates.
Embracing Vulnerability for Innovation
"Vulnerability is the cradle of innovation, creativity, and change."
Brené Brown's quote emphasizes that vulnerability is not only unavoidable but also essential for personal and professional growth. Brown, a renowned researcher and author, has focused much of her work on vulnerability, courage, shame, and empathy. This quote encapsulates her core ideas.
According to this perspective, vulnerability is a key ingredient for innovation and change. When we open ourselves up to new ideas and take risks, we create space for new possibilities. Despite the discomfort often associated with vulnerability, it's in this emotionally open state that we're most likely to explore, experiment, and ultimately innovate.
Creativity, in particular, often demands risk-taking, the exploration of new approaches, and a willingness to confront potential failures. Without vulnerability, individuals and organizations might opt for safer yet less innovative solutions. In a corporate context, the fear of vulnerability can foster a culture of conformity, where people avoid stepping outside their comfort zones. On a personal level, sidestepping vulnerability can lead to missed opportunities in passion, relationships, and life enrichment.
In summary, this quote underscores the importance of embracing vulnerability as a prerequisite for progress and growth, rather than avoiding or suppressing it.
The Quest for the "Wow Effect"
Innovation-driven companies continually seek the elusive "wow effect," a critical ingredient in the realm of technology innovation. But what precisely is the "wow effect"? It's a term used to describe the enthusiasm and astonishment that a product or service generates when it vastly exceeds users' expectations due to a revolutionary feature or an unexpected level of quality. These are moments when technology makes us feel like we've stepped into the future.
Here are a few examples of technology's ability to astound and captivate, constantly pushing the boundaries of what we consider possible:
1. The First iPhone (2007)
When Steve Jobs unveiled the iPhone in 2007, it left the world awestruck. It combined a phone, an iPod, and an internet browser, all within an intuitive touchscreen interface. It was a game-changer that elicited a genuine "wow" effect.
2. Google Earth (2005)
The debut of Google Earth allowed people to view any location on Earth from their computers, a moment of pure wonder. The ability to virtually "fly" between cities and access high-definition satellite imagery was unimaginable before this technology.
3. Virtual Reality (VR) Systems
The introduction of virtual reality systems like Oculus Rift created a profound "wow" effect. They enabled users to immerse themselves in virtual worlds and experience scenarios impossible in reality.
4. Artificial Intelligence and Voice Assistants
The first time Siri, Alexa, or Google Assistant understood and executed voice commands, it sparked great excitement. The idea that devices could not only comprehend human language but also perform actions based on it was groundbreaking.
5. Blockchain and Cryptocurrencies
The concept of a decentralized digital currency had a significant impact upon its introduction. Blockchain, the technology behind cryptocurrencies, had the potential to revolutionize not only the financial sector but also numerous other industries, evoking a "wow" effect with its audacity and scope.
The Dark Side of Innovation: Top 10 Tech Fails
In the tech industry, innovation reigns supreme, but it's a realm fraught with both remarkable successes and spectacular failures. Let's explore ten noteworthy tech fails, delving into the graveyard of technological innovations. Unfortunately, these are not isolated cases.
1. Sony Betamax (1975)
Before the digital era, Betamax and VHS battled for dominance in the VCR world. Sony launched Betamax in 1975, offering superior video quality to VHS. However, despite its technical advantages, Betamax lost the format war due to various factors, including its higher price, shorter recording time, and lack of support from other companies.
2. Apple Lisa (1983)
In 1983, amidst its golden era, Apple released the Lisa, a groundbreaking machine featuring a spectacular graphical user interface (GUI) and a mouse. However, its exorbitant price (equivalent to $25,000 today) and underperforming hardware prevented Lisa from achieving sales success.
3. IBM PCjr (1984)
IBM's attempt to enter the home PC market with the PCjr in 1984 failed miserably. Its awkward "chiclet" keyboard, high price, and less-than-ideal performance led to its withdrawal from the market in 1987.
4. Apple Newton (1993)
Before the iPhone and iPod, there was the Apple Newton. Launched in 1993, it aimed to predict the future of personal digital assistants (PDAs). However, the device's bulkiness, weight, and imperfect handwriting recognition led to its discontinuation in 1998.
5. Microsoft Bob (1995)
In 1995, Microsoft experimented with an alternative user interface called "Microsoft Bob" to make computers more accessible to non-experts. However, it was seen as ridiculous and impractical for users with even basic computer knowledge, resulting in its closure in 1996.
6. WebTV (1996)
WebTV's ambition was to bring the internet into people's living rooms through their televisions. Despite its intriguing concept, slow connections, clunky user interface, and high costs led to its withdrawal from the market in 2013.
7. Segway (2001)
Launched in 2001, the Segway aimed to revolutionize personal transportation. However, its high price and legislative limitations prevented widespread adoption. Production ceased in 2020, marking the end of an unfulfilled promise.
8. Microsoft Zune (2006)
In 2006, Microsoft attempted to rival Apple's iPod with the Zune media player. However, poor timing, less intuitive software, and a lack of ecosystem led to its discontinuation in 2011.
9. Google+ (2011)
Google introduced its social networking platform, Google+, in 2011. Despite ambitious efforts, it failed to pose a significant threat to Facebook due to its complexity and a lack of compelling incentives for users to switch.
10. Google Glass (2013)
Google Glass, launched in 2013, aimed to revolutionize augmented reality but became synonymous with privacy invasion. Ethical concerns and its high price led to the shelving of the consumer version, rendering it a collector's item.
The Lengthy List of Failures
These examples are just a snapshot of the ingenious ideas that didn't find their place in the market. Sony's MiniDisc, Amazon's Fire Phone, BlackBerry's PlayBook, and numerous others join this extensive list of dreams aiming to shape the future but ultimately falling short.
Techaways: Learning from Failure
In the tech industry, failures offer valuable lessons alongside successes. Whether it's related to pricing, performance, usability, or timing, the products and projects mentioned here serve as enlightening examples of how even the most promising ideas can falter when not adequately calibrated for the market. All failures contribute
---
About the author
Gianluca Desiderato has been working in the digital industry since 2006. He began his career as a developer and currently holds the position of Web Solutions Development Director in Italy's premier internet company. He actively contributes to the startup ecosystem as a coach and mentor and shares his insights on technology and innovation through content accessible to all