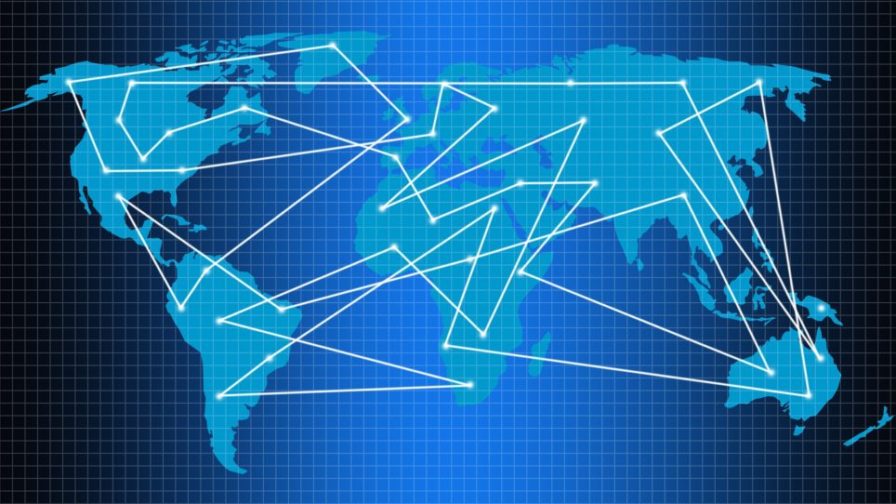 Many people might believe that the mobile and app market is saturated, actually in western society it has reached a certain degree of saturation even if the penetration rate is not completely homogeneous and there are certain groups of users who are not interested in mobile applications. Not to mention that many areas of the planet are still developing, where the internet is not available and there are usually no smartphones, but things change faster.
Dr. Aygul Zagidullina, Google Devs Expert, talked about this topic in depth during her talk at Codemotion Milan 2018, where she underlined the importance of developing applications that are appealing even for the billions of users who live in emerging countries such as India, South Africa and China.
Aygul Zagidullina estimated that almost one billion of new people will get access to the internet in the next few years. For example, the Indian market is one of the most promising, so companies that develop apps should never think to stop only in the western market and should instead start thinking about future users coming from emerging countries.
For these people all of online interaction passes just for a mobile device. While westerners were born and raised on a PC with a mouse and keyboard, people in emerging markets are pushed more towards touchscreen devices. So it is normal to focus on the development of a mobile user experience. These users will still have access to cheap, perhaps not recent, devices so it is good to optimise your application and allow the user to perform tasks even on systems that are not updated.
We must also consider that once these users are reached by the internet it is not that they are connections of new generations, indeed it is very likely that only non-performing and possibly unstable connections will be made available. This factor must be taken into consideration and must have a significant impact on the development of the application because they have to guarantee offline functionalities and the management of repeated disconnections over time. In addition, most users in these countries adopt data plans that require continuous purchases of data packages. Basically, a user is paying to download free applications, so this type of user usually reflects a lot before downloading a very heavy application, so it is very important to optimise and lighten your app.
Another determining factor is support for local languages. Not everyone knows English, in fact the app companies need to invest more resource to translate applications in the local languages of developing countries. Because the rate of literacy in this zone remains a big problem, it not uncommon to find poorly educated people in these markets so it is good to develop interfaces and functionality in the clearest and simplest way. But what do we mean exactly by "simple"? Is there a universal concept of simplicity and clear UI? Aygul Zagidullina also dwells on this point, emphasising that the concept of simplicity can be relative to the cultural background of the user.
Came back from Italy a month ago and already can't wait to be back ?? My 2nd talk in Milan this year and the 1st one ever at @CodemotionIT was another great opportunity to speak about building apps for the next billion users ❤️? Loved the engaged audience! #Codemotion #NBU #GDE pic.twitter.com/0qJrlpyVOB

— Aygul Zagidullina (@aygul) December 31, 2018
The concept of simplicity goes hand-in-hand with the cultural context. For a western person, a UI with certain shapes and colours might be pleasant and clear, but it is not the same thing with an Indian or a Chinese person. In this case, performing natural language studies is very important if you want to reach your target users or if you want to expand your service in new geographical areas.
In addition, you should never exaggerate with too much "simplicity", when the UI is too thin and simple, it can make some people feel confused. For example, that's why over the years the Google team has filled the homepage of Chrome with content, because many users felt uncomfortable opening a completely white card with a simple search function; in fact they wanted something more welcoming and "full". In this context, hiring designers and local developers is the best option if you want to aim for a new market.
Another element determined for these users is the space occupied on the disk. About 33% of Indian users run out of space on their phone every day. This is very predictable given that Indian people often use older devices.
To avoid this problem, it is desirable to implement cloud-based solutions, which move virtually all user data onto a server infrastructure which guarantees access to resources from any location without taking up space on the device.
User feedback is also very important, because listening to your userbase is essential. When something does not work it's a good idea look at the geographical location of your userbase to understand whether the problem depends on a geographical/cultural factor. You must immediately implement an automatic feedback mechanism, allowing users to express their opinion is the best way to know what's wrong with the application. Thanks to their advice you can make everything better and get closer to their needs, this approach is determined to achieve success with your app.
The data also shows that a significant number of future users will be affected by a disability, which is why developers must immediately consider developing UI and features dedicated to these people in order to make them accessible to everyone. So you have to consider the user interface for the visually impaired, for example, or interfaces that are perfectly manageable even with a single hand. Aygul Zagidullina says: "building apps for everyone should be the long-term goal of a company that makes mobile applications, so you need to disengage from some preconceptions and stop focusing solely on the European/North American market."
In conclusion, the companies that want to enter these markets must remove all types of technological barrier, improve low battery consumption, improve cloud-based apps, add the ability to work offline and with unstable concessions, translating into the local language and adapting the UI to cultural context. Closing the speech, Aygul Zagidullina reminded us of an essential thing: "just because they are less fortunate people than us and have a low purchasing power, that does not say that they should not be satisfied or amazed". A company must always surprise and satisfy its users, regardless of their geographical location, their cultural context and their purchasing power.