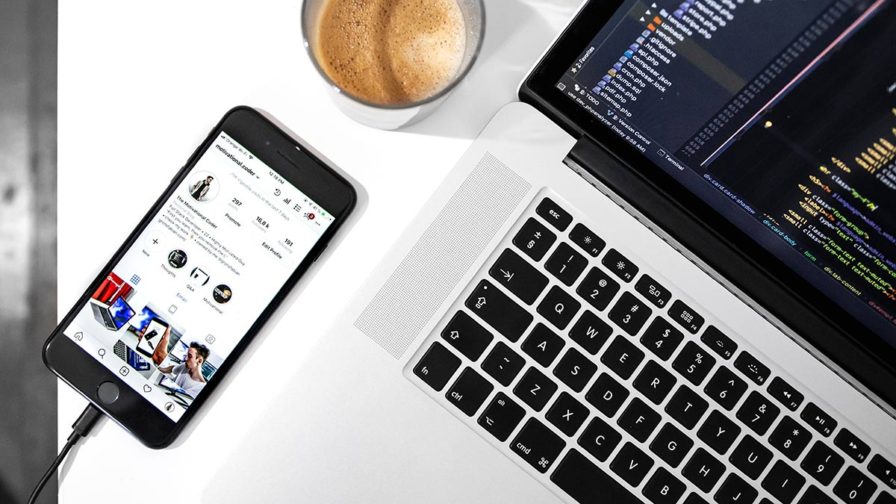 With the ubiquity of the smartphone, most developers are now caught in a dilemma. Would it be better to continue on the web development path, or should I learn how to be a mobile developer? Or perhaps learn both? The article below offers insights into these two career paths to help you make the best, informed choice.
Mobile Continues to Grow
As society becomes increasingly connected, the mobile application market continues to flourish. Experts predict that the market's value will skyrocket, growing from USD 206.85 billion in 2022 to a staggering USD 228.98 billion in 2023. This growth represents immense opportunities for developers and investors hoping to make an impact in the world of mobile technology. With innovative new apps and creative solutions continuously emerging, the possibilities seem endless.

The mobile industry is expected to grow at a CAGR (Compound Annual Growth Rate) of 13.4% between the forecast period of 2022 to 2030.
Some of the factors that point to the future growth of the mobile development industry include:
Increase in Internet Usage
The primary driver for the increase in the demand for mobile applications is the increase and the reliability of internet usage, particularly in developing nations. With almost all mobile applications available only from e-platforms, access to reliable internet is crucial for the growth of mobile application buyers.
The increased internet penetration and accessibility of low-cost data plans will accelerate the download of mobile applications globally through all platforms.
The Ubiquity of Smartphones
The smartphone is everywhere. Recent estimates show that more than 80% of the global population own mobile phones, with smartphones making up most of these devices. The primary way consumers interact with and use smartphones is through mobile applications. With the increase in smartphones and the push to have everyone connected, the need for mobile applications will invariably continue to grow.
Does Mobile App Development Pay More?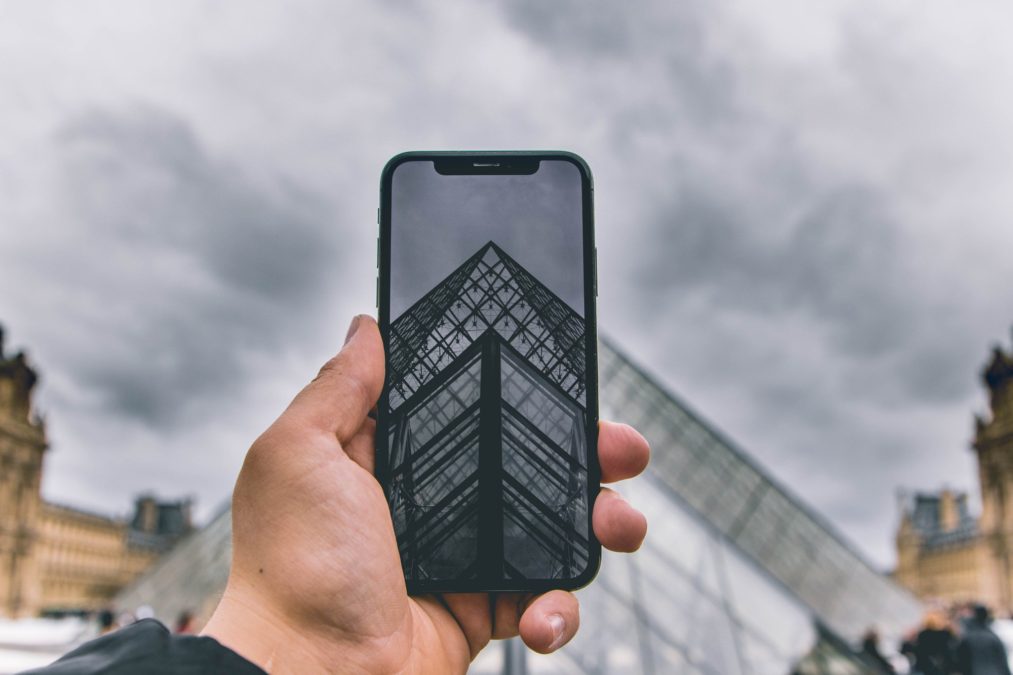 In the landscape of software development, two of the most emerging career paths are mobile app development and web development. These two sectors require different skills, mainly have different markets and diversified usability.
Mobile app development involves the design of mobile applications. An android developer works to build applications for android devices. The increase in smartphone users and internet penetration globally has necessitated the need for more mobile developers to meet this growing demand.
Android smartphone sales have also increased almost dramatically recently, with new companies taking up some of the market shares and challenging established industry titans. This emergence of new android smartphone companies with a vast consumer base has increased the demand for mobile applications, increasing the global market for android developers.
In terms of compensation, android developers attract more competitive market rates due to their relative scarcity compared to web developers. Freelance mobile developers also make more than web developers as they can choose what jobs they take, and they pitch higher rates.
Which are the Biggest Industries in Mobile Development?
With constantly shifting consumer behavior, business owners must be agile to maintain and grow their markets. The unprecedented rise of smartphone users in recent years has contributed to the popularity of mobile applications, with global downloads reaching 218 billion in 2020.
Here are some of the industries with the most significant share in the mobile development space:
Gaming
As the gaming industry continues to evolve, so does how users interact with, access, and enjoy games. More gamers want customization options, fewer restrictions, and more control, all achievable with mobile gaming applications.
The gaming industry held the largest revenue share in the mobile development market, with more than 42% of the global revenue in 2021. With the continually growing size of the gaming population, this dominance is anticipated to continue. The growth of competitive gaming (e-sports) has also contributed to the development of this industry.
Business
While the gaming industry has the largest revenue share, nowhere has the effect of mobile development been felt more powerfully than in the world of E-commerce. Statista speculates that the U.S e-commerce market will reach around $476 billion in 2024.
Recent studies have consistently shown that consumers prefer using smartphones for online shopping, which is expected to continue. In the 3rd quarter of 2020, more than 50% of global shopping was done online through mobile devices.
Some of the benefits of using an e-commerce app include:
Better Customer Service
Real-time virtual assistants and chatbots facilitate faster responses to customer queries and issues. Integrating these apps with messenger services also means that customers are quickly updated on the status of the service or product.
Higher Profits
Today's apps are increasingly using AI technology to study consumer behavioral patterns and evolving preferences. This helps them adapt their marketing strategies to the individuals' tastes and increase profitability.
Customer Retention
Mobile applications have greater screen visibility than websites. When a customer downloads an application, they are in a way committing to the brand. With loyalty programs customized to suit individual tastes, brand loyalty is encouraged.
Education
Before the pandemic, online education was the province of enthusiasts and visionaries. However, with limited to zero access to traditional teaching methods, virtually everyone had to switch to online classes. According to UNESCO, approximately 98% of the global student population switched to online learning at the height of the pandemic. Most of this learning happened on mobile apps such as google classroom and zoom.
Apart from the online classes, education apps had begun to carve out a space for themselves in the world of mobile development. Their popularity rose due to several advantages over largely conventional teaching methods, such as learning at your own pace and revisiting a lesson infinitely.
E-learning is here to stay, with the user choices improving and more customized to the user and cultural differences. The revenue share of the e-learning market is expected to experience substantial growth up to 2027.
Tourism and Travel
The impact of mobile development on the tourism and travel industry is perhaps best told through numbers.
60% of travelers use navigation apps during trips
23% use travel apps when on a trip
12% use transportation apps on trips
34% of travelers use social media applications
54% of patrons research restaurants on their mobile devices while traveling
As mobile developers continue to create customized applications for the travel experience, the revenue share of this sector is expected to increase.
You can Always Use Your Web Skills for Mobile
Flexibility and versatility have always been some of the best advantages of learning programming. Fortunately, this works well in favor of web and mobile developers. While these two are separate career paths, they share some common ground.
Technically speaking, android developers use different programming languages than web developers. Web developers need to learn programming languages such as HTML, CSS, and JavaScript, while android and mobile developers mainly need languages like Java and Kotlin.
However, today, web developers with knowledge of HTML, CSS, and JS can use their skills for mobile development. This is possible by using mobile development frameworks for cross-platform development. Apart from these frameworks, there are other ways to transition from being a web developer to an android developer. Mobile apps based on HTML 5 use a combination of HTML, CSS, and JS.
Web Development is Still Hot
While mobile development is seeing unprecedented levels of present and forecasted demand, this does not mean that web development has been left behind. The market for both these career paths is constantly increasing. The job opportunities for web developers are expected to grow by approximately 25 to 27% by 2024.
Web development is also constantly evolving. There are new frameworks and tools such as Flutter that help web developers build modern applications with ease. Other notable examples include React, Angular, Vue.js, Node.js and Svelte. These technologies enable developers to create amazing user experiences using the commonly used JavaScript language in web development, resulting in a significantly lower learning curve for those just getting started in the world of web development.
Instead of choosing between being a web developer or a mobile developer, you can be both! While this will undoubtedly take a lot more time and effort, the rewards are immeasurable. Double the career opportunities will be open to you, and the perspective, knowledge, and experience you gain will be priceless.