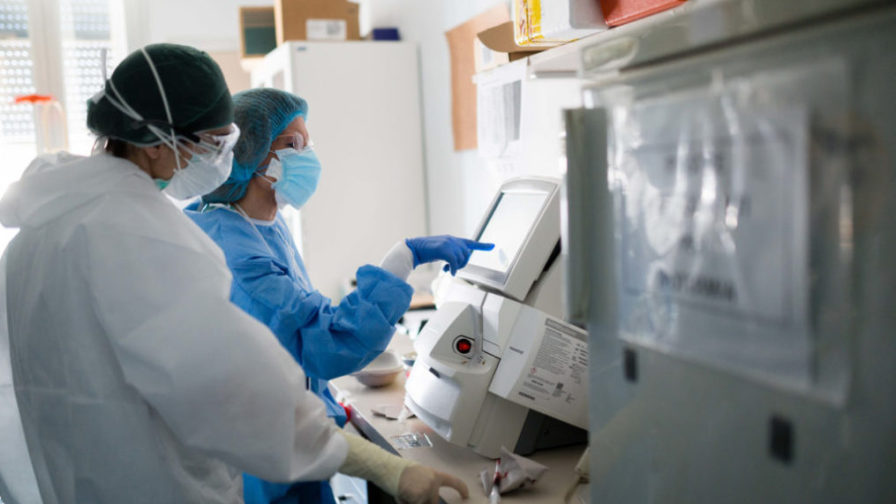 Medicine and healthcare is probably the single-most defining topic of today. With COVID19, the best healthcare institutions have been exposed to the dangers of an invisible enemy that has played havoc in our day-to-day lives. But healthcare, sadly, is also a field that has been using technology rather sparingly. There are several reasons behind it: It is a closed domain and is extremely compartmentalized in its own sub-domains, second – machine learning and deep learning is still viewed with scepticism within the medical community and for good reason.
Tarry Singh is CEO & Co-founder of healthcare company deepkapha.ai and one of the founding members for Focus Group for AI with ITU/World Health Organization. Deep.kapha.ai have trained 10's of thousands of engineers and corporate managers world-wide in Machine Learning and Deep Learning in enterprises as well as focused bootcamps. They have even gone far to work with humanitarian organisations training youth in war torn areas to teach them advanced techniques such as Machine Computer vision, NLP (Natural Language Processing) and other advanced techniques.
He offered a critically important keynote during our recent deep learning conference about the challenges and opportunities of applying machine learning to create diagnostic and health care solutions. We're sharing some of his presentation in this article, but would encourage you to watch the video below to access all of this resources, especially if you are interested in getting involved to make a difference. 
Deep learning is exciting engineers but viewed cautiously by health care
According to Tarry: "Deep learning is already taken the world by storm, deep learning has started learning to drive, but also learning to diagnose and started becoming a revolution inside developer and engineer circles. And that was obviously very exciting for engineers and developers. But it did create a bit of a challenge inside the healthcare institutions because they were being exposed to the engineers, who didn't have any domain expertise, but they were coming up with great solutions."
Tarry supports borderless AI as as and means to bring technology and healthcare together. He believes that the race is on for AI leadership with AI as a new tool counties are using to fuel an aggressive wave of competition. Some nation states are self-imposing laws to outlaw surveillance completely while some are using unrestricted surveillance to monitor their citizens and employees.
Tarry contends, "it is not the countries and the nation-states and all these other in big organisations that will make big changes in AI. It will be individuals like you and I. And that's what got me super excited into this field."
"How do we talk about taking some responsibility and creating some responsible AI?"
Despite people being domain experts, it's still a challenge to develop capabilities in healthcare. Tarry shared that 10s of thousands of young women in Afganistan are being diagnosed with breast cancer. The problem is that there are not many doctors left inside the country due to safety. It's also a significant problem in China, Vietnamese and remote areas, and thus there's often only one doctor for thousands of women. Doctors who do stay back often use outdated tools to detect early-stage cancers. Yet the western world is seeing a dramatic increase in the use of AI (deep learning) to diagnose breast cancer.
Tarry asserts "What hurt me the most was while we are sitting here in Europe and the US, for us data science and treating machine learning in response to all these series health problems is at times regarded as merely a fun project.
AI can create meaningful solutions in health care
So Tarry started talking to Dr Sohail Naizi, the first-ever oncologist in Afghanistan, the most dangerous country in the world. She spoke about trying to solve this problem, and she was putting money in the pocket of these young women to even travel to hospitals because they don't have enough money to travel.
As Tarry correctly notes, it's not just a medical problem. It's also a problem of access to education and existing culture. Young women cannot go and stand in front of a male doctor for example,. So there are a lot of taboos and a lot of other restrictions that lead to women not being able to be getting the right care.
Deepkapha. ai saw this as an opportunity to connect with pathologists in Europe for assistance in creating health care solutions for diagnosis using low grade hardware. They were able to work together to help with diagnosis through use of extensive datasets of breast cancer. "So we got together we created and we brought all those images. There were a number of challenges, images were uploaded onto the client portal but data was poorly organised. Annotations were done by experienced German pathologies but the information is not ripe to be able to put into the machine learning algorithm. And so they didn't have this challenge. Futher, there was no machine learning or deep learning experience in house."
Tarry explains, 'We actually ran this into our application where we took the data, understood the needs, did a lot feature engineering and were able to train the model. And essentially, we were able to create a solution for the doctors to be able to instantly diagnose if it's breast cancer or if it's not, starting with simple binary classifier project. And that really opened up the way for doctors to be able to use the simple app on their laptops, and essentially start using it to be able to diagnose women and provide them that with support.
So essentially, we organise the data we developed and train models with various deep learning tools and techniques. And as of today, I think the accuracy is pretty close to 98.5%."
Tarry also shared other uses of Ai in health care including the story of diabetic retinopathy (diabetes that causes blindness) in China. While not directly involved in creating the solution, deep.kapha.ai worked together with the doctors in China at Zhongda ophthalmology. to apply capsule networks (CapsNET), an advanced form of deep learning
The team in China went on to create a product quickly and were able to create a best in class convolution neural network model. They actually brought about 70,000 fundus sort of colour photographs, based on the British diabetic screening system to construct sort of an intelligent grading system.
Tarry concludes "With data and the willingness and the openness of doctors and engineers in our hands today, we can do a lot. This was what inspired me to launch our medical startup. Someday we will be able to democratise AI and bring this in the hands of doctors and physicians all over the world, starting from our neighbours starting in our healthcare institutions, but also bringing it to all the countries because today, we have seen we cannot be safe by just saying let's close our borders.