The Beatles are back! Well, sort of. With the help of software that combines AI and music, the iconic band is releasing a new song featuring the voice of John Lennon. Music-generating AI has come a long way since its inception, and now it's being used to create unique tracks for content creators and music artists alike. In this article, we'll explore some of the best free AI music generators available today and how they can be used to create original songs in seconds.
In addition to the ubiquitous autotune, AI is also beginning to infiltrate the market. In particular, AI and music are coming together to create songs. Programs like Amper Music and AIVA are able to compose tracks based on a theme or musical genre chosen by the user. These programs can be used by anyone, even those with no knowledge of music.
How Artificial Intelligence is Changing the Musical Landscape
Recently, ChatGPT and especially AI software dedicated to creating images from textual inputs, and even those related to playing chess through artificial intelligence, have finally reached the general public. And, although compared to the examples just mentioned, there are fewer users of software capable of generating music, in reality, the relationship between artificial intelligence and music goes back much further.
In fact, AI made its debut in the music industry in 2017, when Sony's label created a hit song, Daddy's Car, which to date has 2.9 million views on YouTube alone. The song was created using a program called Flow Machine and features a new original sound with characteristics similar to the Beatles, as programmed by the authors behind the project.
---
Recommended article: How AI is Changing the World of Chess
---
Indeed, the system first scanned about 13,000 scores with melody and harmony from different styles and composers, ranging from jazz to pop to international, European, and South American music, before being specifically directed to the songs of the world's most famous British band. Composer Benoît Carré also took part in this unprecedented experiment, who, after receiving the lyrics from the program, arranged and produced the rest of the song in the studio.
This first experiment was followed by a full album presented in concert by the same artist, who, together with the algorithms, composed all the other pieces in different styles.
The Beatles return with a new unreleased song thanks to AI
The latest evolution that is causing a stir in the music and artificial intelligence world comes from the most iconic British band of all time: the Beatles. In fact, the recent announcement made by Paul McCartney about the release of a new song by the Liverpool quartet within 2023 has been making headlines.
The song will feature the voice of the late John Lennon, extracted from an old audio cassette and isolated from musical instruments thanks to new technologies.
In an interview with BBC Radio 4, Paul McCartney left everyone breathless by announcing the release of a new, final Beatles song created by artificial intelligence this year. Although not mentioned by the former bassist, the song in question should be "Now and Then" from 1978, the demo from which the AI started creating the track is part of the songs recorded by Lennon before his death in 1980, on a famous cassette with the inscription "for Paul" and given to McCartney by widow Yoko Ono in 1994.
As reported by The Guardian, this operation began a few years ago while Peter Jackson was making the documentary Get Back, in which sound engineer and machine learning expert Emile De La Rey trained computers to recognize the Beatles' voices and separate them from background noise and instruments. The same technology then allowed McCartney to "duet" with Lennon's hologram on his latest tour and create new mixes for the Beatles' Revolver album released last year. And it is this very same AI that will make the publication of the new unreleased song possible. "[Jackson] was able to extract John's voice from a small piece of low-quality tape," McCartney explained, as reported by SkyTg24, who continued: "We had John's voice and a piano, and he could separate them with artificial intelligence. They tell the machine: 'That's the voice. This is a guitar. Remove the guitar'."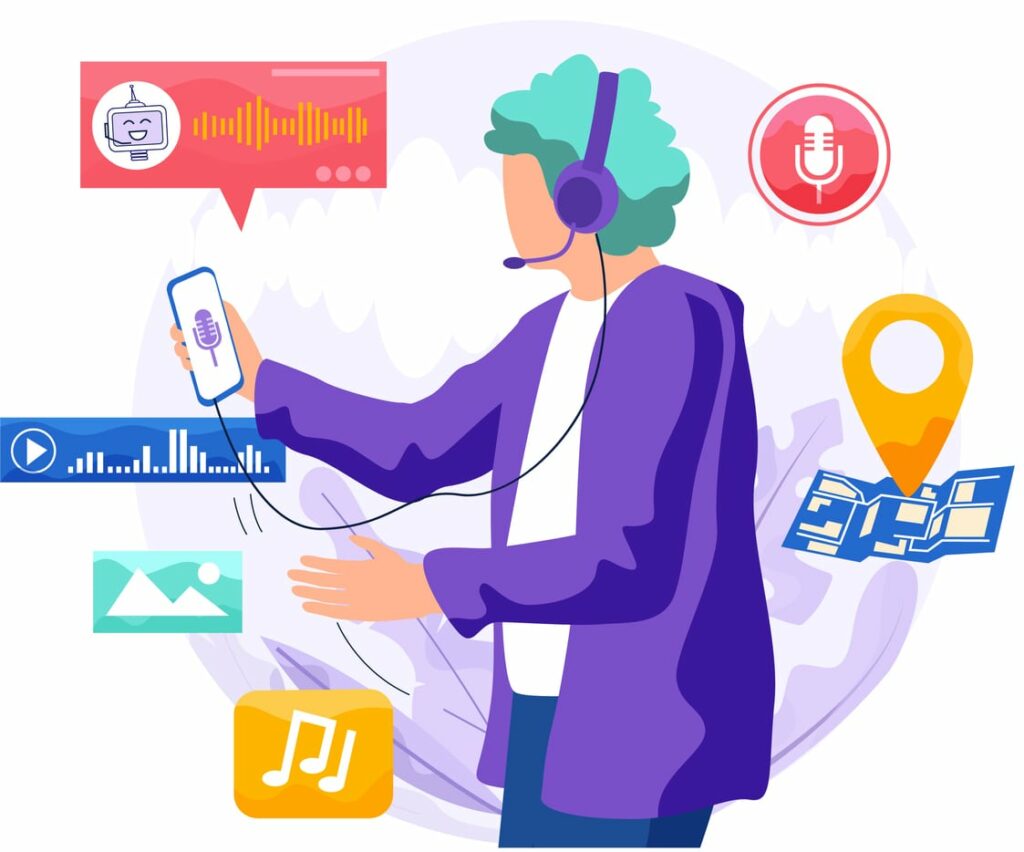 Software That Combines AI and music
In recent years, the involvement of Artificial Intelligence in creating music has become a solid reality, destined to gain more and more space. In this sense, investments in this sector are increasing. Today, there are numerous platforms dedicated to AI music composition; let's discover the main and easiest ones to use.
Flow Machines
Let's start with Flow Machines, the AI owned by Sony that generated "Daddy's Car." This program is a DAW, digital audio workstation, an electronic system designed for recording, editing, and playing digital audio, but in the case of Flow Machines, it is equipped with artificial intelligence.
This specific software does not aim to automate the human mind's creative process but rather combine it with an algorithm capable of suggesting melodies and chords depending on the chosen genre.
Inside it is Style Palette, a tool with which the composer can instruct the software to provide musical material that matches their style. Meanwhile, the Compose tool can offer different options based on chord progression, proposing single or multiple patterns, allowing the creation of new melodies with just a few clicks.
Soundraw Founded in 2020 by entrepreneur Tago Kusunoki, Soundraw leverages artificial intelligence to help content creators compose background music for their videos.
Kusunoki launched the platform after the success of the musical gadget SoundMoovz, which sold over 400,000 pieces. The purpose of this AI is entirely different from those discussed so far, and in this case, it offers an alternative to traditional music libraries, eliminating the age-old and often unsolvable copyright issues, thus facilitating the search for the perfect track for each content that, in the free version, can last up to 5 minutes.
MusicLM
"Describe a musical idea and listen to it come to life," this is the claim of the musical AI that Google is still developing. To try it, you need to sign up for the experimental phase through the AI Test Kitchen page. Unlike the other tools seen so far, access is not immediate, but after filling out the form providing country, profession, reason for interest, and what drives you to test the service, you enter the waiting list, from which you will have to wait for clearance from Google itself.
However, it seems that the game is worth the candle, as those who have already had a chance to test it do nothing but praise it. The operation is straightforward and intuitive: once the textual input is entered and sent, within a few seconds, two creations are submitted to the user, with the possibility of awarding a trophy to the one deemed better, thus contributing to the system's improvement.
Mubert AI
Mubert AI, available in both web and smartphone app versions, allows you to listen to, generate, and share music based on artificial intelligence. This technology is not new in the tech landscape, as it has dedicated years to research and development to create algorithms that make high-quality music streaming so simple and accessible to everyone worldwide.
Although, as a disclaimer, before it can be used, the app requires a subscription, whether it's the basic and free version, which has some limitations, or the other purchasable packages. However, the operation is straightforward and easy to understand, offering the possibility to generate music of different genres, from electronic to classical, but with an extra touch: exploring the mood of the moment, the state of mind that can influence the creation of the song, transforming it from romantic to dreamy, passing through erotic.
AmperMusic
If you're looking for original musical backgrounds to use as a backdrop for videos and animated productions, AmperMusic is the right site. In fact, the project's mission, stated right from the homepage, is to help creators instantly generate personalized music for any type of video content.
The operation is as simple as for the other tools: you register before starting, and then you can begin creating your tracks. Just select the style, mood, duration of the track or part of it you want to generate, and wait a few moments: the creation of your original track becomes operational. The first result is available in a few seconds, and you can save it in mp3 or wav format.
Song Lyrics Generator
In addition to software that generates only music, those that can create only the text of possible future songs are also useful. By filling out a simple drop-down menu, on which you can tick all the options considered important, Song Lyrics Generator can provide single lines or verses, up to generating entire lyrics, complete with chorus.
You can provide the program with artists, composers, styles, moods, and as many references as possible to inspire it, or you can simply fill out some fields and see what the AI behind Song Lyrics Generator comes up with. However, once you press enter, within a few moments, you will see the desired text appear.
---
Besides AI and Music, discover more artificial intelligence trends that we predicted for 2023!
---