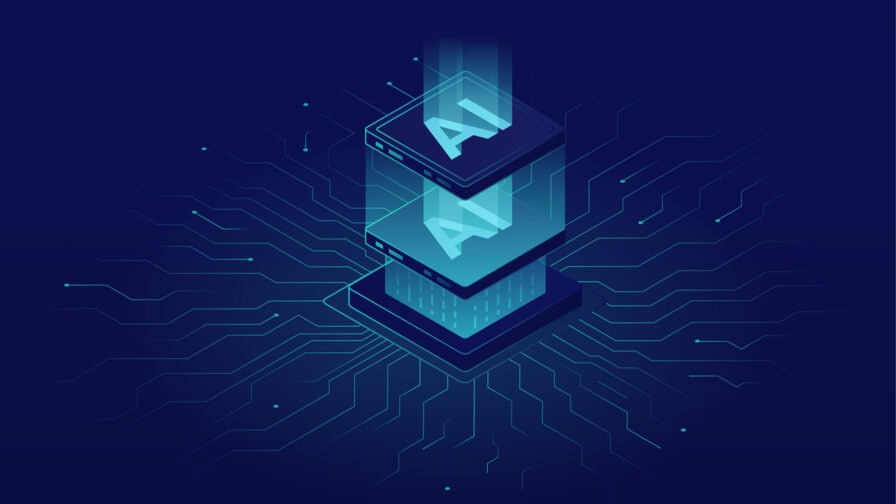 Artificial intelligence has taken the tech world by storm. It has shown immense potential how machines and tools can be automated to perform various jobs more swiftly and effectively than ever before. The software development industry is now becoming more poised to get huge benefits with the rise of artificial intelligence. We have already seen various signs how artificial intelligence can play a big role in advancing software development. This year, things will move up towards a higher level as more AI trends are about to emerge.
During the last couple of years when the pandemic rose high to disrupt markets, artificial intelligence helped many companies to automate their digital operations wisely. It worked for them in terms of simplifying various tasks that earlier needed a manual hand. This unbelievable automation gave everyone a clue how AI can make things simpler and change the future of the tech world. Their connection with the software development field is therefore become much clearer as all of the digital transformation runs through an advanced software system.
Considering this, artificial intelligence experts from our community are now studying various AI trends that can bring a huge positive impact in the field of software development. In this piece, we will be discussing the same topic of how AI will further streamline various tasks in software development to make it easier for humans.
Let us first start from the basics, understanding why AI is considered crucially important for software development.
The evolution of AI in software development
Artificial intelligence is making huge waves in the tech circuit. The software development industry is specifically termed to be its main beneficent because of having a strong connection with digital transformation. It could be said that AI has become an important tool to bring immersive changes in the digital world, and software development is undoubtedly the key to it. That makes both of them a perfect match, especially in those cases where automation is required by different types of application software.
Today, developers are looking to build software solutions that can perform to-the-point automated operations. This is where they need the assistance of AI, as it provides leverage to streamline such manual processes easily. The algorithms of AI are written precisely to simplify these jobs, so that developers can focus on other critical tasks.
The evolving AI algorithms are finding new uses, in areas such as cybersecurity, digitalization, code automation, speech recognition, and more.
Top AI Trends That Can Impact Software Development
Being a developer, it is important to know which technologies will be beneficial for you in the near future. While many things are emerging quite fast, AI technology is certainly taking a lead over all of them. It is coming up with new trends that will streamline various technical jobs of developers.
If you do not know much about them, take a look at some of our top picks given below. These AI trends will surely gain more momentum in the coming days, as they have shown promising signs to take software development to further advanced standards.
The Future of Chatbots
The rising demand for providing on-point interaction solutions in customer services has encouraged many businesses to deploy Chatbots on their websites and mobile apps. These Chatbots are powered with advanced AI algorithms that provide to-the-point answers to the given questions. They have proved to be very handy in reducing continuous human presence in customer chat services. Many companies are opting for these AI Chatbots, as they are considered quite efficient in automating the customer chat system.
The latest example in this regard that is making huge rounds on the internet is the arrival of AI-powered ChatGPT. It has simplified the automated chat system so much that you will exactly feel like having a human presence on the other end. It has precisely shown how AI will further impact Chatbots in the future, giving companies complete ease in automating their customer chat processes.
Automatic Code Generation
We all know the fact that writing new code for a software application can be very daunting if you do not have enough skills. This becomes more cumbersome when you are stuck or suffering "coder's block". A lot of beginners often struggle due to this same issue which eventually hampers their performance and project completion timeline. Even experienced devs also face difficulties when long repetitive coding is required for any application. This takes a lot of time, forcing developers to often get irritated by doing lengthy tiresome software programming.
This particular thing is now looking to get sorted with the emergence of AI automatic code generation. Powered by creative AI algorithms, this technique helps to generate programming codes automatically as per the given information. Though it is still in relative infancy, but several tests have shown positive signs for the near future. It is said that automatic code generation will pick up more momentum this year, as ML engineers are continuously working on it to simplify automation in coding.
Github's Copilot is one of the most popular AI coding tools today, arising many different responses from developer communities around the world. As with every big innovation, it's not exempt from issues that can range from security to copyright. We analyzed it deeply in this article with voices from the Codemotion Community.
Quick Error Identification
Identifying errors in the application is an important job that needs to be done with precise focus. A lot of times, development teams do not pay attention to this crucial task and get unwanted errors during the execution. But, with the emergence of new AI algorithms, this problem is now looking to get sorted out. The AI will take the job on its own, offering quality bug identification solutions as per the given requirements.
This would certainly provide great relief to the developers in terms of finding and resolving errors in different types of websites. Apart from doing that, many AI tools will completely cut down the need for human intervention in feeding data to find errors. They will automatically work on the backend to quickly find errors without interrupting other core jobs of developers.
Typo and Error Analysis are examples of these kinds of tools and their different possible applications for preventing unwanted errors in AI models, code, and production.
Failsafe Data Security
The rise of cybercrimes has elevated the importance of data security. In recent times, we have seen many examples showcasing how the security firewall of many online businesses have been breached by unknown hackers. This has forced everyone to think seriously about security testing, because no company wants to get compromised again and again by such big attacks. The usage of conventional practices is now getting outdated as recent web attacks have shown websites being breached deeply despite having solid security protocols.
To cover this base, artificial intelligence now looks to be the prime wall that can handle data security. It will help software systems to become fully protected by implementing various advanced ML algorithms. In the coming times, we will see the deployment of more advanced AI tools in different online applications. They will be precisely developed to automatically detect security loopholes in the software applications, so that every possibility of a web attack can be efficiently eradicated.
The DevSecOps approach is leveraging more and more on automation and AI for creating increasingly secure software. The "Automate Everything" philosophy is building momentum when it comes to cybersecurity.
Speech Processing
Human speech processing is another big new thing among AI trends. It skyrocketed in 2022 and will likely continue to grow rapidly throughout 2023. It is quickly conquering new territories, and we can now find this technology being applied to digital assistants, social media, content creation, news media, and more.
As with other AI solutions, human speech processing is becoming extremely accurate and lightweight, with a multitude of tools available online (and free) for common users to apply and use.
We have analyzed the skills needed for developers to start working on voice and digital assistants before, as it will likely become an important tech industry niche for pursuing a career.
AI-generated images and deep fakes
It's not all about code and production. In 2022 we also saw how AI took an amazing creative turn with AI-generated images, videos, and art. Users can now easily find a multitude of tools and platforms that allow them to give life to their imagination with just a couple of lines of text.
Deepfakes are also becoming more and more popular in social media and video platforms, with users being able to easily impersonate celebrities or politicians thanks to advancements in facial recognition. This, of course, creates a lot of debate as it opens a new chapter in the era of misinformation.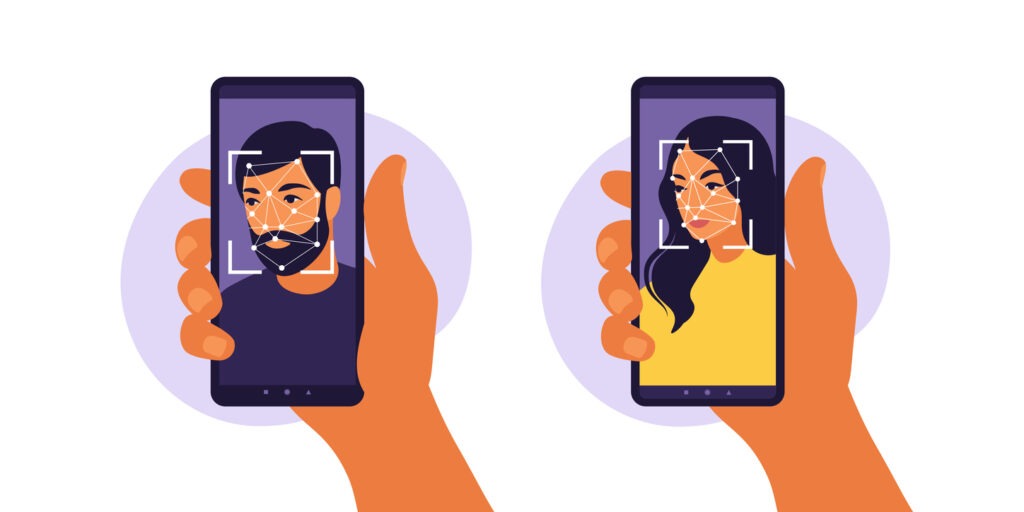 Accurate Project Estimates
It is quite important for every company to correctly analyze how long the development of any project will take. In addition to that, they must need to specify the overall cost of the application, as that helps to allocate a specific budget for it. Unfortunately, it often becomes a cumbersome job for many companies due to various reasons. It not only puts forward the wrong quotation, but also unreal expectations from the development teams.
Considering this serious problem, artificial intelligence is now being used to correctly estimate different aspects of a software project. There are different AI tools available in the market that lets both development teams and clients know about the overall cost and timeline of a project. In addition to that, they also provide various features that help in project management, so that developers can work with proper on-point assistance.
Digital Twins are becoming more accurate and successful in their capacity to simulate real-life manufacturing scenarios, helping industries to create safer and more precise project estimates.
AI-generated music
The year 2023 also saw a major boom in the use of Artificial Intelligence (AI) and Music. With the release of the Beatles' first AI-generated track, AI-generated music was thrust into the spotlight. This marked a major milestone for AI technology, as it demonstrated its potential to create complex and unique musical compositions and emulate voices perfectly.
Since then, many artists have embraced AI technology to create new and innovative music. Popular software such as Google Magenta, Jukedeck, and Amper Music are being used by musicians to generate unique sounds and melodies that would otherwise be impossible to create without AI. These platforms allow users to customize their own music with various parameters such as tempo, key signature, and instrumentation.
In addition to creating original music, AI is also being used to help musicians produce more accurate covers of existing songs. By using machine learning algorithms, these programs can analyze an existing song and generate a cover that is nearly indistinguishable from the original version. This has allowed musicians to quickly produce high quality covers of popular songs without having to spend hours learning how to play them on their own instruments.
Overall, AI has revolutionized the way we make music in 2023. From creating entirely new compositions to producing accurate covers of existing songs, AI has opened up a world of possibilities for musicians everywhere.
Final Words
That takes us to the end of this blog in which we have discussed different AI trends to watch out for in the coming times. These trends will be precisely targeted toward software development, as it is directly related to the advancement of digital transformation. With the evolution of AI, many critical development functions will be simplified, so that multiple jobs can be efficiently completed within a short period of time.
The current AI tools and technologies look promising, but they are bound to reach new heights in the coming times. This year, we will see various advancements in AI and other new-age technologies at a rapid rate. This will certainly open up new doors of digital evolution that will lead the tech world toward sublime automation.
---
Author Bio: Hailey Savona is an avid content marketer at a modern logo design agency. She loves to talk and write about everything tech including the latest trends. When Hailey isn't blogging, she likes to take her dogs to the park for a little game of catch.