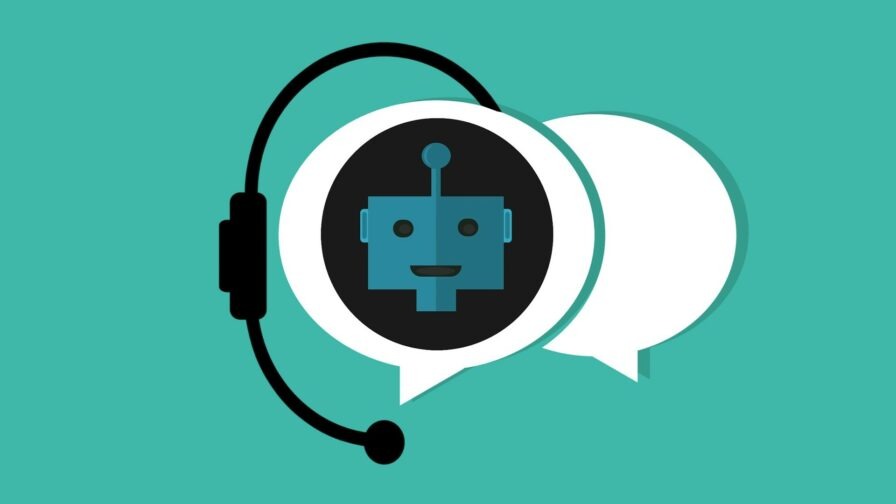 AI is impacting the world in more ways than you could imagine, a chatbot is a small application that we come across on a daily basis yet it is ignored as AI by most. A chatbot is one of the simple ways you can use AI to make life easier. It helps cater to your clients, potential customers, etc. in a better way. 
In this article we will discuss how you can use chatbots to get more leads by creating a better user experience. So let's dive right in!
So what's an AI chatbot?
An AI chatbot is a computer program that can mimic human conversation with the help of a process known as Natural Language Processing. Businesses mostly use it for their customers. Some examples of chatbots are Amazon's Alexa and Google Assistant.
Chatbots are increasingly interacting with customers more personally, and the days of pressing numbers to speak with customer service representatives are long gone.
Often, chatbots can be a way for hackers to explore the vulnerability in your website, which often leads to data breaches. If you are using a 3rd party chatbot, it's important to have an SSL certificate. It's one way to protect your organization from chatbot vulnerability.
Around 70% of people are satisfied with using chatbots as they have a better user experience.
So we've compiled this complete article on how chatbots are useful and how they can generate a better user experience.
Let's just get started.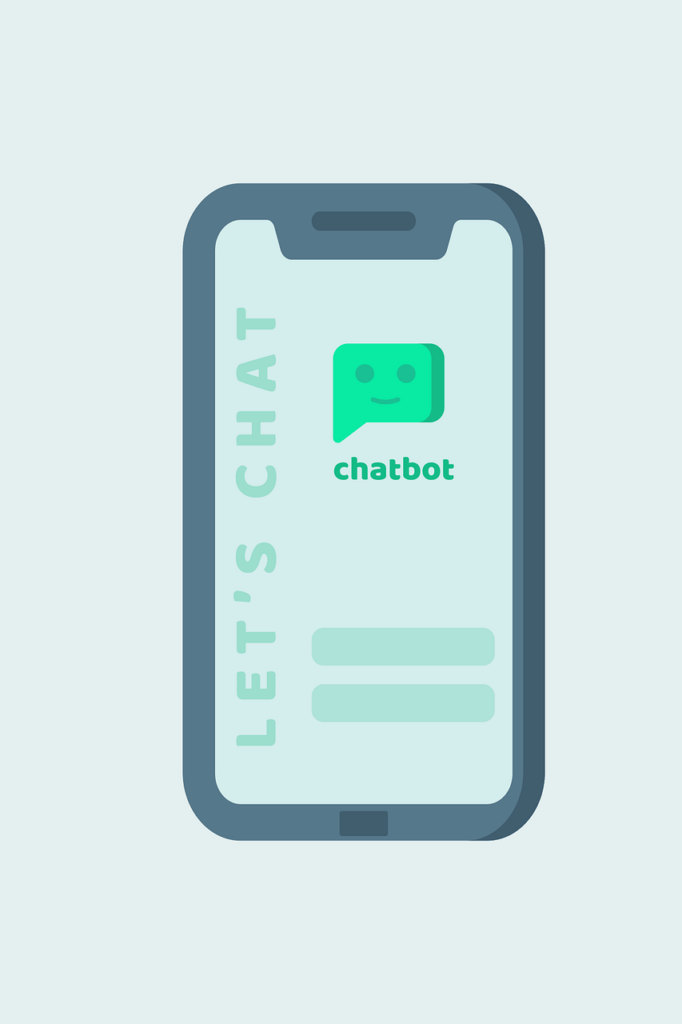 7 Ways Chatbots Can Help You Create a Better User Experience
Having a chatbot is a sign of an authentic website that customers can completely trust.
Gives quick replies to basic questions
If you want your business to grow, one of the main things you should focus on is customer service. Quick replies to customer queries have a positive impact on your business.
Customers must be answered on time to move on with their decision to purchase. This is possible if you have a minimal number of customers.
But if there are many customers, you might be late replying to them, no matter how basic the question they asked.
This is where chatbots come to the rescue. They can reply to multiple users. Customers can live chat and get responses to every query. You feed the bot with the common questions, and if any of your customers ask the same question, it will significantly ease the burden on your support team.
With the advancement of chatbot ecosystems, chatbots are not just confined to your websites. You can deploy chatbots on almost all the social media platforms like Instagram, WhatsApp, Twitter, Facebook, Snapchat, etc.
Let's assume someone texts and asks about the location of your business. Since the information was already fed into the chatbot, they answered on the spot with the address.
Similarly, you can ask how many days it will take for your order to get delivered, and if that information is fed into the chatbot, it will answer. The Messenger chatbot often answers such queries.
Reduce customer wait time
The chatbot never sleeps and stays on service 24/7, responding to customers quickly, and reducing their wait time. Almost 64% of customers say that chatbots' 24/7 availability feature is the best thing.
Once the chatbot answers, the customer can move to the next step.
Chatbots can increase engagement rates by 70% to 80%. No customer wants to stay on hold and wait for a basic general question, which gets very frustrating. Live chatbots can help customers with general replies or send them to live agents if the user requires their help.
Around 60% of people expect a chatbot to reply to their query within 5 seconds, which is impossible for a human.
Generate quality leads
You should also know that chatbots do not work like magic to boost your conversions to the next level.
That would not be the case. Patience is the key. Chatbots can help solve customer queries and problems in the shortest possible time. After a conversation, a chatbot can differentiate between an interesting prospect and a qualified lead.
A survey of B2B workers from different industries showed that 54.8% of respondents said that using conversational tools gave them an enormous volume of quality leads.
Impactful business insights
Your business can learn valuable insights about user experience. You can learn about the areas your business lacks and the factors creating problems for users.
Chatbots can help gather business insights and save the user from experiencing that issue again.
AI chatbots can categorize emotional words. This helps your business to understand the emotional perspective of your customer. Negative and positive words can be differentiated to gather insights.
If a chatbot processes negative emotions, it mostly transfers the customer to humans to take care of it.
One advantage of chatbots is that you can see the email, IP address, or city. However, if you don't want this information disclosed, you can understand how a VPN works and make use of it.
Provide personalization
Chatbots can personalize the conversation according to the customer's needs and relevant history.
The survey showed that companies working on personalization could increase their revenue.
Once you have collected basic information about the leads, you can get their email and area of interest. Once you know the basics, you can pitch them later with your additional business services aligned with their interests, such as giving tailored offers, marketing offers, discounts, or prizes.
Relieve customer service pressure
Because the support team is based on humans, there is a specific amount of pressure on them to deal with customers. Chatbots give relief from this customer service pressure. The customer service team does not have to remain burdened with which queries are of high priority and which ones are not.
Almost 43% of business owners shifted to chatbots as they save time because of being automated.
Chatbots can not match the support team's ability, but they are pretty efficient with customer service messaging platforms. Customers prefer chatbots as their initial means of getting in contact.
Even if they can't clear the query, they successfully reduce user tension by giving them updates. It can save your support team from answering repetitive questions again and again. Chatbots help in lowering the burden of representative teams.
Act up as another search engine
After 2019, any platform with the ability to search can act as another search engine, including chatbots.
Let's assume there is a bookshop. Before a customer buys anything, he wants to visit the bookshop site, learn about their store map, search for all the bookshop reviews, and then decide to purchase.
This will require that person to shift from one page to another to discover all these details.
Well, with chatbots, this does not remain the case. Users can know about all these details from just a single page or app. Chatbots can process different inputs. Besides text-based messages, they can also process voice-based messages.
We can take the Starbucks bot's example, as it improves the coffee experience.
Instead of having the customers keep on waiting in long, never-ending lines, the bot reduces the wait time by dealing with customers swiftly.
The bot lets customers order the coffee they want using textual or voice commands.
The Product Feedback Software will help you know about the charges of your product and also the ready time of it.
This helps the customer as they are provided with the right calculated information.
Start Using Chatbots To Keep Your Customers Engaged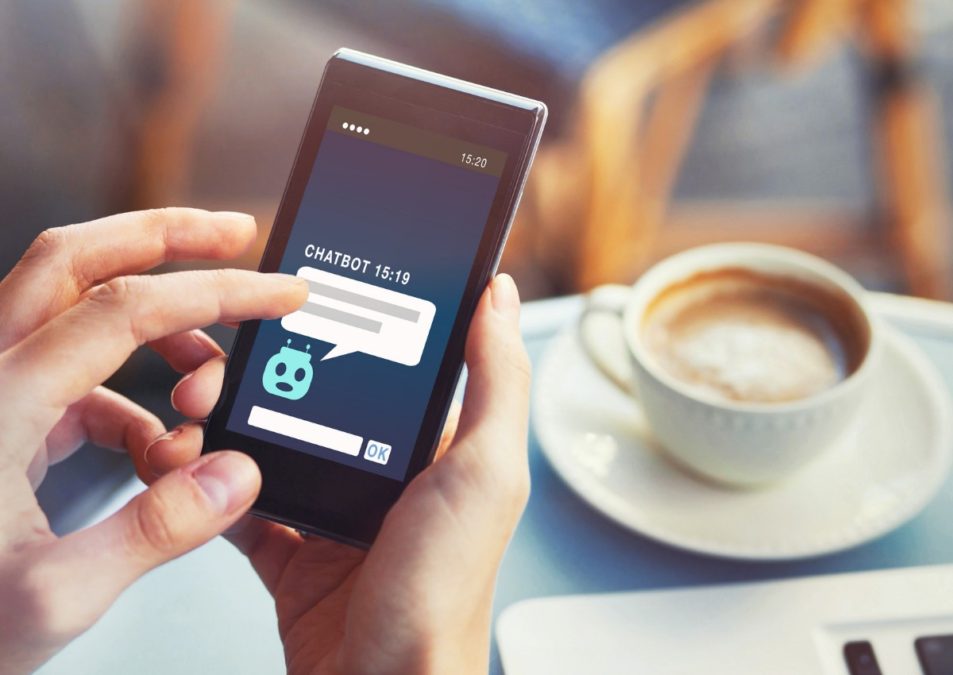 AI is an interesting technology. It can store complex data from different datasets to solve problems in ways that humans might not be capable of.
Chatbots are revolutionary, it is just the start of chatbot marketing, and they have taken over human work, which is good because it has reduced the pressure on representative teams.
They significantly generate revenue, save time and money, and improve the user experience.
Shifting to chatbots also helps with branding your business. Many brands have already started using chatbots and changed our real-time interaction and personalized conversation.
Soon it will also become the highlight of inbound marketing and customer support.
The modern world trend shows that your business will need to automate repetitive tasks to stay up to date in modern business.
More resources about building Chatbots
You can watch one of our videos at our platform, where Sergio del Amo explains how to build Chatbots using Micronaut