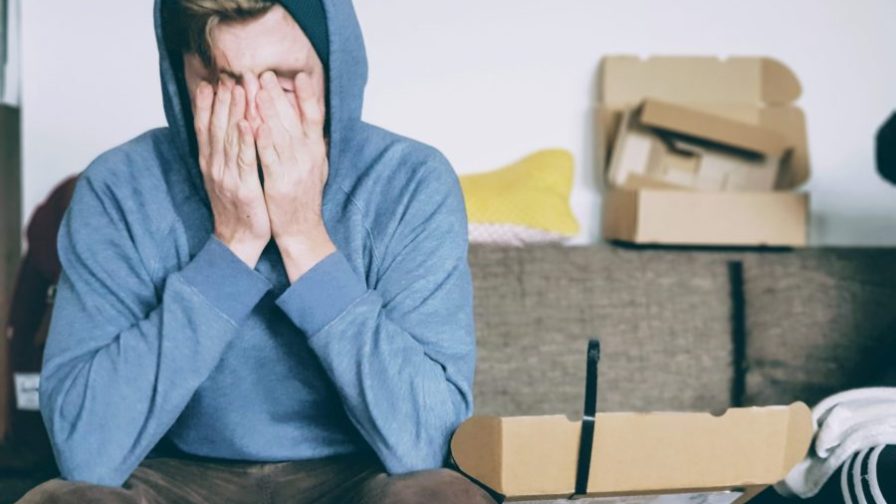 It's common to hit a particular wall at least once in your career. It's called burnout, a special kind of work-related stress characterised by a state of physical or emotional exhaustion that also involves a sense of reduced accomplishment and loss of personal identity. While there's plenty of advice about avoiding burnout through exercise and stress management, the realities of our current working life can be at odds with good mental health. Let's take a look:
The symptoms of burnout
According to the Mayo Clinic, the symptoms of burnout can include:
You've become cynical or critical at work
You drag yourself to work and have trouble getting started
You're irritable or impatient with co-workers, customers or clients
Lacking the energy to be consistently productive
You find it hard to concentrate
You lack satisfaction from your achievements
Feeling disillusioned about your job
Use of food, drugs or alcohol to feel better or to simply not feel
Sleep habits have changed
You're troubled by unexplained headaches, stomach or bowel problems, or other physical complaints
What causes burnout?
The causes of burnout vary. While we're all compulsorily working from home, having a lack of respite between the physical locations of work and home can contribute to a feeling of being trapped and make it hard to switch off from work.
A survey last year by Digital Ocean revealed that two-thirds of all respondents said their stress levels have caused them to feel burnt out or work fatigued, regardless of whether or not they work remotely. Further, 76% of respondents said they think working remotely improves work-life balance, yet many remote workers reported working longer hours and ultimately rated their work-life balance as only slightly higher than in-office workers.
Further, there's a range of workplace practices that make burnout thrive. Carsten Schaefer, founder and CEO of crowdy.ai suggests:
"Burnout usually happens because of tight deadlines and CEOs and managers
that don't understand project management methodologies and how development
works."
Matias Madou, CTO, Director and co-Founder of secure coding company, Secure Code Warrior, notes:

"Developer burnout is, unfortunately, quite common – and among older developers in large organizations, it seems to be a prevalent issue.

Senior developers are often brilliant; they are highly skilled, fast, and can be effective mentors to younger developers… and they can also be a little on the grumpy side, especially when it comes to broken processes, and tasks that can seem meaningless in the context of their priorities. This is because they typically work with such passion; they love creating high-quality software, and they will work tirelessly to meet their objectives.
One of the more obvious ways to spot burnout in these individuals is a sense that they are getting very little joy out of their work. They may be a lot less diplomatic when responding to hierarchy, displaying high irritation. And, if they have started to lose hope in their role, they can come across as depressed and fatigued. This can be disastrous for the individual at work, but also at home, and it's something employers must be aware of and offer key support.
Strategies to fight burnout
Work less
Arshan Dabirsiaghi, Co-Founder and Chief Scientist at Contrast Security suggests:
" Let's start with an easy one – don't work so much. In Men in Black, Tommy Lee Jones' character tried to explain what it takes to work in a high stress environment: There's always an Arquillian Battle Cruiser, or a Corillian Death Ray, or an intergalactic plague that is about to wipe out all life on this miserable little planet."
There are always people pushing you to do more, and faster, and for cheaper. I work at a startup so I see the Corillian Death Ray every day. Most of the time, the terrible outcome doesn't happen and we all live to see another day. But you can't run in 5th gear your whole life. Unfortunately, nobody can tell you how many hours you can work before you become mentally or physically unhealthy. You have to listen to your body and watch your mood, and see what causes you to start breaking – and clock in your hourly workload well below that."
Work for a great company
Carsten suggests: To prevent burnout, ensure that you work with people who have been
in your shoes before. Developers make great bosses to other developers
because they know how they work and function."
Arshan also advises:
"Don't work for a company that makes developing harder than it should be. Many big enterprises have top-down driven engineering culture and move too slow for the average person. Our teams have the freedom to experiment with different development methodologies and constantly try to reduce the amount of boring work that must come along with any profession."
Take a holiday
Arshan suggests that one of the key strategies for dealing with burnout is time away – without checking your laptop or notifications, acknowledging that it's sometimes easier said than done:
"You need a vacation. Most of the time, people quit bosses, not jobs. If your boss doesn't like you taking a vacation, ironically you are probably more need of a vacation. Take a vacation, and on your vacation, put your laptop away. It unfortunately, does take me two full days to "detox" and enjoy myself. During that time, I always feel weirdly disconnected from something, but on the 3rd day, I'm enjoying my vacation much more."
How managers can help
Matias notes that managers can step up, ensuring they are aware of all aspects of a project workload. His suggestions for managers:
Avoid setting impossible tasks, with limited resources: The pressure it creates for those having to meet unreasonable goals is a sure-fire path to burnout of your best and most dedicated team members.
If overtime is necessary, reward it, or give them the time back.
Another way to mitigate burnout is to keep things interesting; are you leaving people on repetitive tasks too long? Are they learning anything new?
Introduce training opportunities; contextual education that can be done in bite-sized chunks – and most importantly – don't make it a huge extra task on top of their work.
Allocate adequate time for developers to commit to regular training, or navigate new systems and processes.
Above all, take the physical and mental health of your team seriously; if you see someone struggling, extend support.