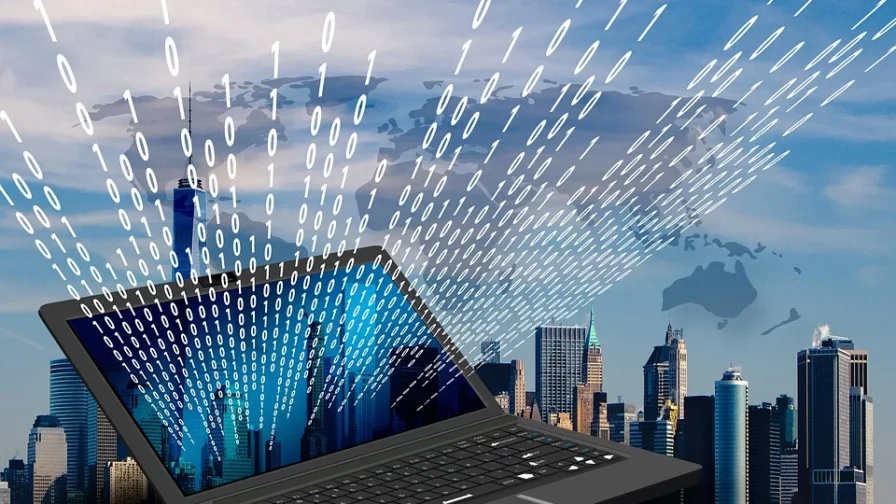 When it comes to customer engagement strategies, businesses are starting to see the advantages of live streaming. This is the act of recording video and transmitting it to customers online. While this is sometimes done live 'as it is happening,' videos can also be pre-recorded and then sent out to customers as if they were actually 'live.'
By taking steps to communicate to their customers in such ways, businesses can both bolster their brand image and increase customer trust.
As is seen via the stats above, there has been a significant growth in live video streaming over the last 2-3 years.
And over this last twelve months, live streaming has increased in popularity due to the pandemic.
As people have been unable to attend live events, such as concerts and training workshops, these have been live-streamed instead. Bloomberg reported on this surge in popularity and reported a 45% growth in live streaming between March and April 2020.
Through the cloud-based software at their disposal, businesses can take advantage of live streaming when communicating to their customers and employees.
This has been especially useful during the pandemic when social distancing and remote working meant face-to-face contact was limited.
However, there are other benefits to live streaming that business owners have taken on board. Some of these will be discussed later on in this article.
Live Streaming For B2B Businesses
If you're a business owner, live streaming might be something you consider.
Getting started is relatively easy. All you need is a smartphone, a good internet connection, the right streaming platform to engage with your customers, and the best cloud-based software. Zoom Phone is popular, but there are a number of Zoom Phone alternatives that you might choose to consider for live streaming.
Commit to research, considering such aspects as:
The security of each platform
The locality of your audience
The quality of the bandwidth
Your budget
The end-user needs to have an excellent experience, as this will reduce the customer churn rate and bad word-of-mouth about your business. For these reasons, care needs to be taken when choosing the streaming solution you use for your content, so don't rush the research process.
For more advice, check the linked article on setting up a successful live stream. 
Why Live Streaming is an Asset to B2B Marketing
Live streaming offers a number of benefits.
Real-Time Marketing
Both you and your customers are online at the same time. This means you can have direct conversations with one another and you can answer any questions your customers have for you.
If they want to know more about your product or the service you are providing, you can discuss your business in real-time, without the need for email back-and-forths and telephone calls.
Live Streams Can Be Archived
A live stream doesn't have to be a one-time-only event. With the right enterprise phone system, you can archive your live video recording and repurpose it when you need to.
So, you might post it on your social media pages when you need to remind customers of what you are selling, for example.
Or you could save it on your website to give customers a chance to catch up with your live stream if they missed it the first time around.
Better Viewer Engagement
Video is a popular medium and is far preferable to text for those people who prefer to gain information visually. You only need to look at the popularity of YouTube to understand why.
By utilising live streams, then, you have the opportunity to increase viewer engagement, especially if your content is relevant and useful. As mentioned, you will also have the opportunity to engage with your viewers in real-time, so you can actively take steps to maintain their interest while the live stream is taking place.
Accessibility
Your customers can access your live stream through whichever device they use to watch video. This could be their laptop, tablet, or mobile phone, as examples. They can watch your live stream while at home, while sitting on the bus, or from any location where they have a decent internet connection.
If you have the right software, you can also improve accessibility through video captioning. This will ensure your hard-of-hearing audience members can view your videos with captions that happen in tandem with the words spoken on the screen.
Ways Your B2B Business Can Use Live Streaming
The advantages to live streaming are clear but the question is this:
How can you use live streaming in your business?
What you use it for is up to you, but here are just a few ideas that could be implemented into your business.
Share Information With Your Employees
Using your business's employee collaboration software, you can share relevant information with your employees. You can also do this via live streaming in some circumstances.
So, you could stream guest speakers at any conference meetings you attend. Or you could live stream any training workshops that are relevant to members of your marketing team. Both types of event will give your team a real-time heads-up on important updates or new strategies they should be using. Consider what other types of content might be useful within your video conferencing.
Video Stream Your Event
It might be a product reveal or a company awards ceremony. It might even be a training event for other businesses. Whatever it is, live stream it to those business owners that aren't able to attend. This way, you can still resonate with your audience, even though they can't physically be at the same venue as you.
Offer Product Tutorials
Not everybody can get hands-on experience with a product before they buy it, so this is why tutorials are important. You can showcase the functionality of whatever it is you're selling and give people a taste of what it is you're offering. You can archive these live streams for audiences to watch later, especially for those who need aftercare advice on using your products.
Go Behind The Scenes at Industry Events
Your customers will be glad to see that you're staying abreast of developments within your industry, so show them what you're up to when you visit industry events. Live streaming your visit will also give them a chance to be there, which is useful for those who weren't invited or who didn't have time to attend.
Showcase Your Expertise
A teaching video of any kind will be useful to your audience. As suggested, you could offer a product tutorial. You could also live stream a training event that you are hosting or present a talk that allows others to see you as a thought leader.
As it's a live stream, you could also hold a Q&A session, letting your customers speak to you in real-time if they want to know more about you and your expertise.
Give Regular Updates to Your Customers
As any business owner knows, the more you can do to connect with your customers the better. So, alongside your regular social media posts, you could regularly live stream videos to your customers via your social media channels. Keep them up to date with happenings in and around your business and keep them clued in on any information that will better help them to manage their own businesses.
You don't always need to use video, of course. Consider podcast hosting too, as this is another way to live stream to your customers.
Best Practice Tips For Live Streaming
If you're interested in live streaming, always adhere to the following for the best results.
Prepare in Advance
Preparation is everything, especially when communicating in real-time. So, make sure your technology is working before the event starts. Practice talking into the camera if making some kind of presentation. And promote your live stream before it takes place to ensure you have people tuning in to what you're doing.
Include a Call-To-Action
No matter the subject of your live stream, you want people to connect more with your business. So, give a shoutout to your website, ask people to subscribe to your videos, and flash up on-screen links to your social media channels.
Keep Things Interesting
In short, don't bore your audience! If talking to the camera, be concise and give useful information. Build a rapport with your viewers and find ways to make your live stream interactive.
Always be upbeat and personable, too, showcasing the best of your personality when delivering your live stream. The more interesting the live stream, the more engaged your audience will be.
Finally
In this age when people prefer visual content over anything too text-heavy, live streaming is just one of many ways to market your business. Commit to research to learn more and consider how you might use live streaming to connect with your B2B customers.