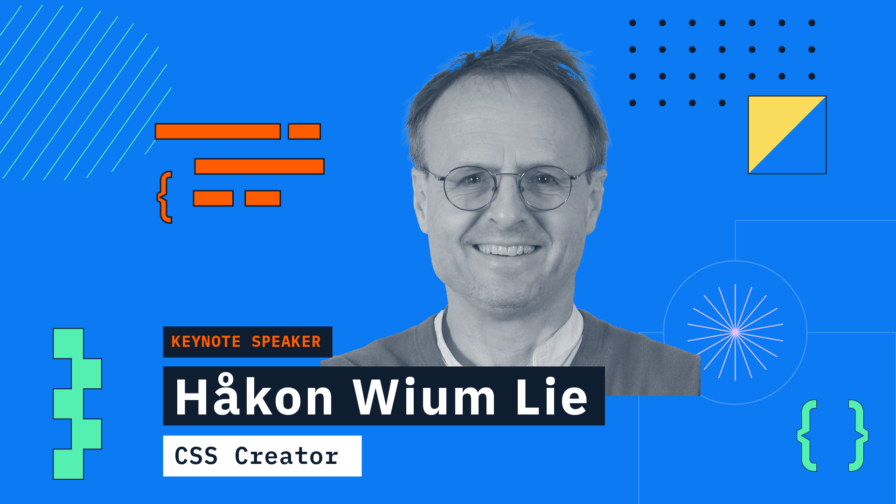 Who is Håkon Wium Lie
Håkon Wium Lie, born July 26, 1965, in Halden, Norway, is widely recognized as a web pioneer and standards activist. He's best known for his significant contribution to developing Cascading Style Sheets (CSS), a cornerstone technology that has transformed the visual presentation of the World Wide Web.
Lie's formal education began at Christian August high school from 1981-1983, followed by studies at Østfold College from 1984-86. His interest in technology and the internet led him to work at CERN, the European Organization for Nuclear Research, where he worked alongside Tim Berners-Lee, the inventor of the World Wide Web.

---
Recommended article: Advanced CSS Tricks that You Should Know
---
In 1994, while still at CERN, Lie proposed the idea of CSS. This was an innovative concept aimed at improving web aesthetics and user interfaces. It allowed developers to separate the presentation style of documents from their content, which greatly simplified web development and maintenance. The first version of CSS was released in 1996, and two years later in 1998, CSS 2 was released and work on CSS 3 began.
In addition to his work on CSS, Lie served as the Chief Technology Officer of Opera Software from 1998 until his departure. During his tenure, Opera became known for its commitment to web standards and accessibility, largely due to Lie's influence and direction.
---
Check out Håkon Wium Lie's full speech at Codemotion Madrid in the video below!
---
Throughout his career, Lie has been a strong advocate for open web standards. His contributions have shaped the web as we know it today, making it more accessible, functional, and visually appealing. As of today's date, July 11, 2023, Lie continues to be a prominent figure in the web industry, influencing and shaping its future.
Håkon Wium Lie keynote at Codemotion!
Håkon Wium Lie was a keynote speaker at the Codemotion Madrid Conference in 2023. The Spanish dev community had the opportunity to meet him and listen to his precious insights and experience.
Now, we want to let you know that he will also be a Keynote speaker at Codemotion Milan, on October 24-25!
Lie didn't stop at proposing the idea of CSS. He played a key role in developing CSS into a World Wide Web Consortium (W3C) Recommendation, thus standardizing it for use across the web. He also proposed the Acid2 test, a test page for web browsers published by the Web Standards Project in 2005. This test helped to ensure compliance with web standards and proper CSS implementation by browser manufacturers.
Don't miss the opportunity to meet and listen to one of the greatest names in the history of web development! After his keynote at Codemotion Madrid, we also had the pleasure to make a couple of questions to Hakon about the latest trends and the future of software development. Watch the video below!
CSS: The Cornerstone of The Web
Cascading Style Sheets, commonly known as CSS, is a style sheet language used in web development to enhance the appearance of web pages. It allows developers to control the layout, colors, fonts, and various other visual aspects of a website.
The primary function of CSS is to separate the content of a web page (written in HTML or a similar markup language) from its presentation. This separation provides numerous benefits like improved content accessibility, more flexibility and control in the specification of presentational characteristics, and reduced complexity and repetition in the structural content.
In practical terms, CSS works by associating rules with HTML elements. These rules define how the content of specified elements should be displayed. A rule in CSS consists of a selector and a declaration block. The selector points to the HTML element you want to style, and the declaration block contains one or more declarations separated by semicolons. Each declaration includes a CSS property name and a value, separated by a colon.
Overall, CSS plays an indispensable role in modern web development, enabling developers to create attractive, responsive, and user-friendly websites.
---