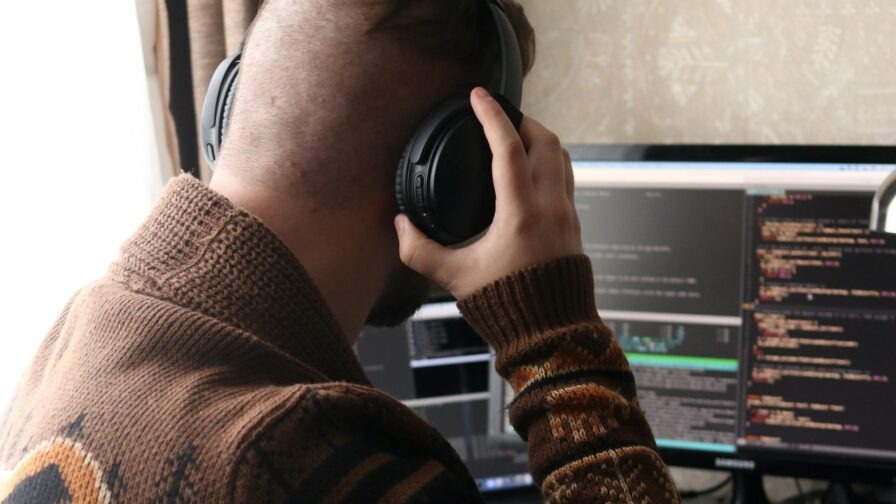 As more companies are adopting a dev-ops approach to their work, more people in their roles will need to adapt to the new way of working. One of the best ways to learn DevOps, or improve the DevOps approach and automation in your own business, is to check out related podcasts. 
They're great ways of learning more about the field, as they can be listened to in your downtime and are easily accessible. Here are some of the best podcasts you should be listening to right now. 
This podcast comes out each and every week, covering pretty much everything you need to know about dev ops in software and computing. The three hosts have years of experience in the field, and have lots of insights for you. Plus, there's some off-topic banter if that's something that will interest you as a listener. 
Their recent episodes have covered the issues Facebook's management are having, the possibility of reducing work hours, and managing cloud costs. They cover all the latest events too, so you'll get all the details on the latest platforms and products.
If you use the Azure platform in your work, then you'll want to make sure you add this podcast to your list. As you'd imagine, it covers everything you need to know about Azure and DevOps, and how they work together. Host Jeffrey Palermo made the show with the idea of helping you ship your products more quickly and reliably. 
You'll see recent episodes have had interviews with several managers from different companies, looking at how they approach dev ops and what has worked for them. That includes Daniel Roth from ASP.NET, Kendal;l Roden from Azure Container Apps, and Steve Sanderson, a Microsoft web developer.
This podcast, from Test Guild, is all about creating testing automation in your business. It's something you'll want to listen to, as there's a lot of useful information about the process and how it can improve your dev ops performance. "Automation is a key feature of dev ops right now" says Daniel Farmer, a DevOps writer with Boom Essays and Essay Writing Services. "If it's something you want to implement in your business, you'll want to listen to this show."
There's lots of useful, actionable advice that you can put to use right now. For example, you can find advice on applying automation for emails in their latest episode, and how you can test the process without risk, before you put the system to use. 
As the name implies with this podcast, you'll be able to learn about both dev ops and the Docker platform in this show. Each episode has host Bret Fisher talking to experts in the field, getting insights on their experiences, and discussing questions that are sent in from the audience. If you've ever wanted a question answered, then you can send yours in.
The most recent episodes cover things like DORA metrics, Argo CD, and infrastructure as a whole. They're all very interesting listens, so you'll want to tune in and see what's here for you. There are also online courses available that you'll want to take advantage of.
From the title of this podcast, you know that it's going to be a fun listen, as well as educational. It covers a lot of the basics, so you'll be able to learn more about dev ops as a whole. "This is a good podcast to try if you're just getting started with dev ops" says tech blogger Jeanette Roberts, from PhD Thesis Writing and Paper Fellows. "You can get a feel for what you need to know, and how you can get the most out of it."
You can find episodes on topics such as dev ops and security, getting the most from engineers, and agile coaching. You can listen through their whole archive to get some great ideas to improve your own business operations.
As you'd expect, this podcast has a real focus on the Puppet DevOps tool set. If that's what you're using in your business, then you'll want to take a listen to this show. It features episodes from the Puppet community, talking about the latest trends in cloud management and automation, as well as tips to learn DevOps culture in general. 
You'll find episodes on creating community within your company, creating and managing configuration management systems, and how to automate aspects of your work. A lot of the information is engaging and informative, so you'll want to subscribe and see what's on offer here.
If you're using open source tools to drive your DevOps approach, then this is the podcast for you. You'll learn all about the tools that are out there, and how to use them. When you're up to date on what's available to you, then you can make the most out of them. 
You'll be able to learn about lots of highly useful topics in some of their recent episodes. These include RSS, soft deletion, and multi-platform apps. There are nearly 500 episodes in the backlog, so you can go back and listen to them all if you so choose. 
As one of the most common programming languages out there, you know that it has a real impact on DevOps. As such, you'll be able to get a lot out of this podcast, that covers everything you could want to know about Python and its impact on DevOps as a whole. 
You'll find lots of episodes here with great advice on how to get the most out of Python. There are also online courses, so you can improve your own skills as you listen along. There are nearly 400 episodes available right now, so there's plenty to get stuck into. 
Of course, behind DevOps are the people that are making it happen. When staff are properly managed and allowed to succeed, you'll be able to succeed as a business. Host Jason Baum talks to experts every episode, looking to see what they do, and enabling you to learn DevOps with them. 
There's lots of incredibly useful info in recent episodes. For example, you'll find episodes on Gen Z in the workplace, psychological safety, automation, and hybrid work schedules. This podcast is a must-listen, for those who want to learn DevOps, no matter what industry you're working in. 
Have you had an idea that you want to bring to fruition? With DevOps, you can make that happen, and this podcast will show you how. Host Gerhard Lazu talks with different people every episode, looking to see what they did to bring their ideas to life, and how they made it happen. 
Recent episodes have featured Johann Gyger, CNCF ambassador, and Gary Bernhardt, the creator of Execute Program. There's lots of really good insight in these episodes, so make sure that you take a listen to them.
So much of dev ops is streamlining your processes, so you can put out work faster and more efficiently. That's what the Coding Blocks podcast can help you with. If you want to know the best practices to follow and what pitfalls to avoid, then you'll want to listen in.
For example, in recent episodes you'll learn about Git, automation, and more. There's lots of great ideas here that you can put to use.
These are some of the best podcasts to learn DevOps that are out there right now. Listen in to get some good ideas, learn more, and put that knowledge to use in your own work. There's lots to learn, and you can improve your own dev ops work.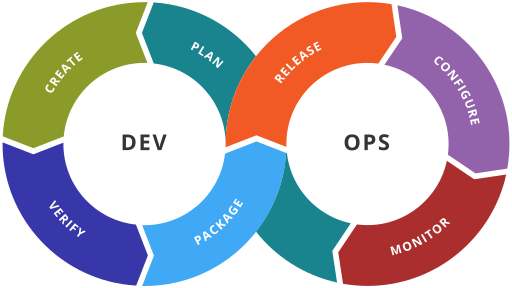 About the author:
Madeline Miller is a writer with Write My Essay and UK Writings, where she covers dev ops and business advice. She's also a blogger for Essay Writing Service.