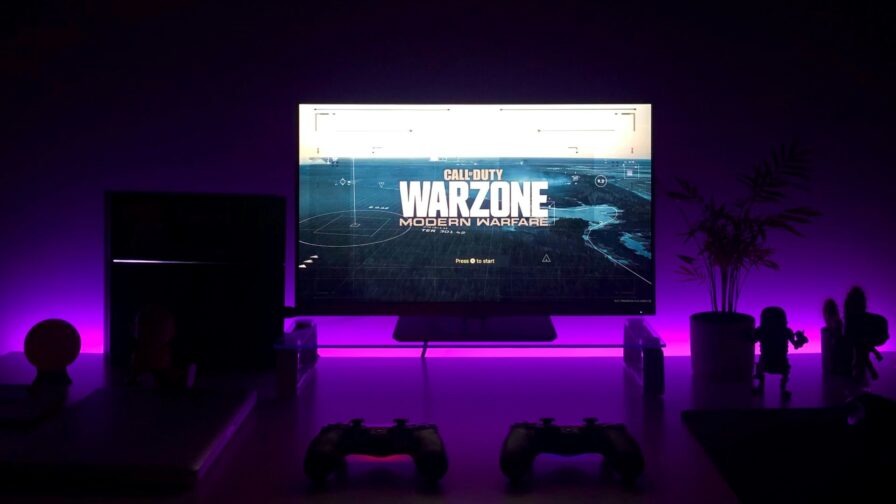 The growth of the cloud gaming industry
Cloud gaming allows users to play video games without downloading the full software or accessing the latest hardware, a change that's also taking place in other industries. It is present on a wide range of computer hardware, including PCs, consoles, mobiles, and tablets. Instead of depending on the processing power of the gaming device, cloud gaming works by rendering and playing remotely on servers hosted in specialized data centers, with users monitoring gameplay and submitting inputs locally.
What is cloud gaming?
Understanding cloud gaming requires understanding how gaming gear and streaming services work. For example, playing a game on a computer is like asking it to perform a series of tasks and processes to generate a virtual world that will then be played on the computer screen. Pressing a button to give a character the order to jump, for example, is recorded instantly, processed, and then reproduced in the game and broadcast on the screen.
On the other hand, cloud gaming amounts to doing the same process but with a significant variation: the computer or console in question is not in front of you but potentially thousands of miles away.
Connected to a server, so you still control this same game, the order to jump is the same, but the latter is sent directly to an external server composed of powerful PCs and significant bandwidth, which will take care of processing it. Finally, the response is broadcast directly to your screen. The results are identical because this is the objective of the service!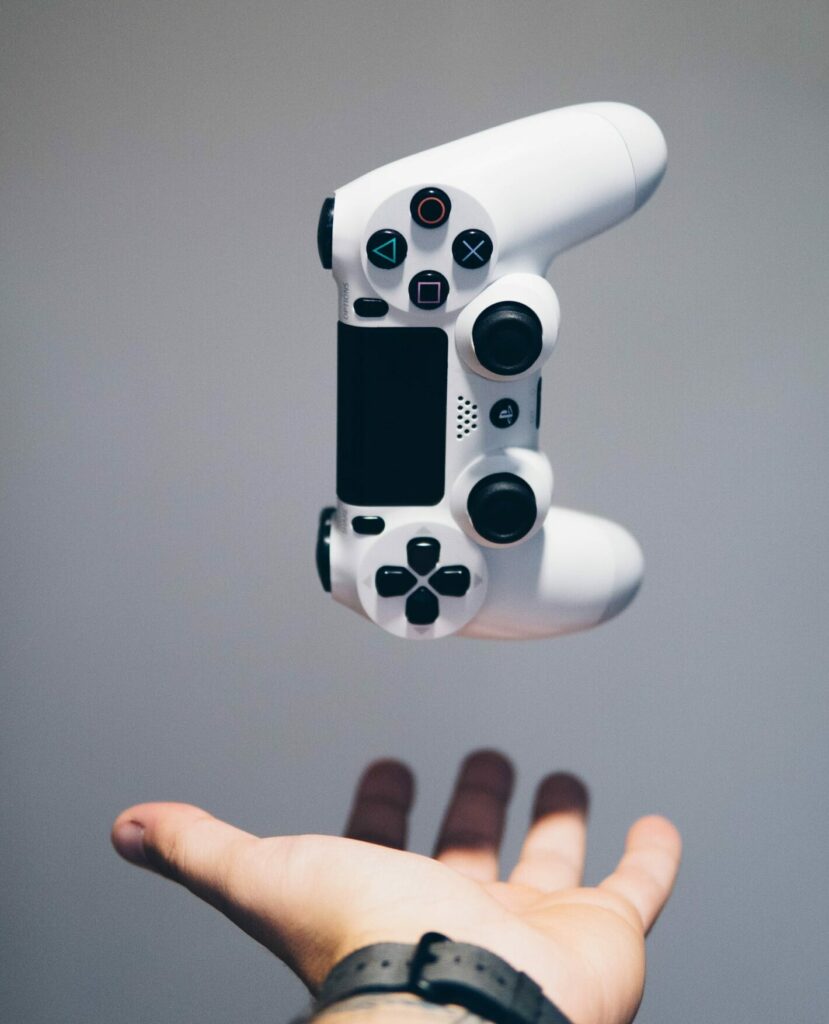 How The Cloud Boosts your Gaming Experience
Cloud gaming has brought about a paradigm shift in the gaming industry, providing an enticing solution for gamers who lack access to top-of-the-line hardware. The following points elucidate how cloud gaming simplifies the gaming experience for individuals without formidable computing power:
Leveraging Server-Side Processing: In cloud gaming, the onerous processing tasks requisite for running games are offloaded to potent servers housed in data centers, rather than burdening the user's own device. Consequently, gamers are emancipated from the requirement of a high-spec computer or gaming console. By merely streaming the game to their device, they can rely on the server-side processing prowess to effortlessly handle the computational demands.
Diminished Hardware Prerequisites: Cloud gaming necessitates solely a device proficient in video content streaming and running a lightweight client application. This encompasses entry-level laptops, smartphones, tablets, or even smart TVs. As long as the device can establish an internet connection and accommodate video streaming, it becomes a conduit to access and partake in games through cloud gaming platforms.
Scalable Performance: Cloud gaming platforms enable users to revel in games that might surpass the capabilities of their local hardware. Empowered by high-performance components such as robust CPUs and GPUs, the servers underpinning these platforms deftly navigate resource-intensive games. This scalability ensures gamers relish a seamless gaming experience, irrespective of their hardware limitations.
Remote Rendering: The cornerstone of cloud gaming lies in remote rendering, where game visuals are rendered on the server side and subsequently streamed as video content to the player's device. This obviates the need for potent graphics cards on the user's end. Even devices housing integrated graphics or modest GPUs can showcase high-quality game graphics owing to the server's heavy lifting.
Enhanced Accessibility: Cloud gaming obviates the need for local game installations and updates. Players gain instantaneous access to a plethora of games through cloud gaming platforms, circumventing large downloads or physical copies. This heightened accessibility fosters convenience, particularly for those confronted with storage limitations or languid internet connections.
Cost-Effective Solution: Acquiring high-end gaming hardware can exact a hefty toll on one's finances. Nevertheless, cloud gaming allows gamers to circumvent this pecuniary strain by dispensing with the need for costly gaming PCs or consoles. Instead, they can subscribe to cloud gaming services that furnish a monthly fee-based access to an extensive game library, thereby rendering gaming more affordable and accessible to a broader audience.
All in all, cloud gaming has ushered in an era of gaming egalitarianism by dismantling the barriers imposed by hardware limitations. Gamers can now relish top-notch gaming experiences on an array of devices, regardless of their specifications.
Hardware vs gaming platforms
You need a locally installed game disc or file to start a game on a PC or console. With cloud gaming, or "video game on-demand," you can play directly online via gaming platforms without physically owning the game or having it on your device. The concept is quite similar to platforms like Netflix or OCS. With this innovative technology, we can already imagine a world without computer hardware such as consoles and discs in a short time!
There are many other features of cloud gaming platforms besides just playing games:
-Video editing
-Storage
-3D rendering
-Streaming
Which are the top cloud gaming services today?
Shadow
The French company Blade provides a service that goes beyond cloud gaming. Instead of offering access to servers that only allow you to play, it is possible to have remote access to an entire machine: a computer running Windows 10, designed for gamers.
Shadow goes further in the idea of ​​the possibilities opened up by the cloud, even if the choice is much broader and more precise in the case of cloud computing.
It's a good way for any gamer to own a gaming computer without wanting to physically own computer hardware and pay for access only when they use it. However, it must be said that games will have to be downloaded; it is not totally Cloud Gaming.
On March 3, 2022, Shadow announced a technology partnership with Bandai Namco. The idea is to allow the press and influencers to access the various Bandai Namco releases from home in the best possible conditions, thanks to the Shadow service dedicated to professionals. The opportunity for Shadow to prove that its service is aimed at both individuals and professionals.
Playstation Now
Playstation Now is a cloud gaming service from Sony Entertainment. Subscribe and start playing your favorite games online on Windows PC/Laptop or PS4. For a monthly plan, you get access to over 500 games. It is possible to download and play them on your PlayStation 4. Bloodborne, Prey, and Red Dead Redemption are some of the most popular, with new games added every month. Use it on a cloud gaming PC which can be any PC and does not require any particular configuration.
GeForce Now
GeForce Now is a subscription cloud gaming service from NVIDIA. With a utility to play games on Windows, Mac, and Shield TV. This is a popular gaming service that has a library full of games. Try the beta to play cloud-based free games. You can enjoy the advantages of a cloud-based service on multiple platforms with just one account. Rage 2, Assassin Creed Odyssey and Resident Evil 7 are popular among the game library of 500+ games.
Project xCloud
Project xCloud is a relatively recent game streaming service that streams a choice of video games from Microsoft's servers to a device you already own. It's a world away from Xbox Console Streaming, which allows you to stream games you've already downloaded on your Xbox One to a different device.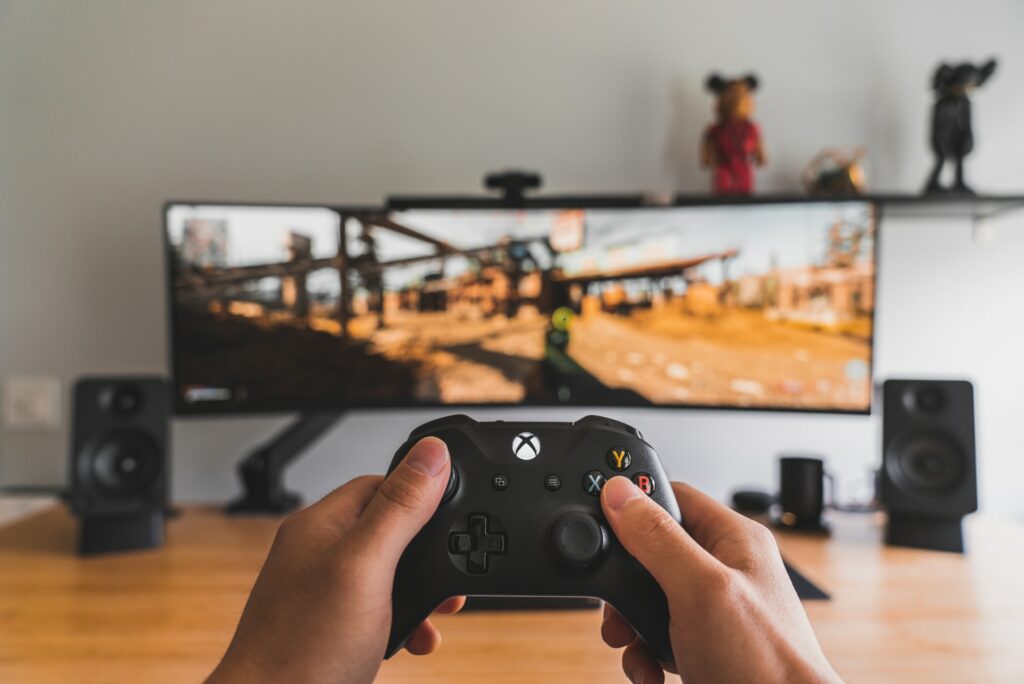 With Project xCloud, you don't actually own the games, and you never need to download them. You don't even need to own an Xbox console to use the service. In 2020, Microsoft said Project xCloud subscribers would be able to stream games you already own from the cloud to your devices.
Vortex
Vortex helps you save time on games as players don't have to upload or download a game. It is available on any device with an internet connection: Android, Mac, or Windows. Thus, besides being portable and available on several platforms, it consists of a library of free games. Games such as League of Legends, Fortnite, Teamfight Tactics, Apex Legends, Dota 2, and Deceit are all available with just one click.
Advantages and disadvantages of cloud computing
The undeniable advantage of the cloud is that it allows you to access your documents from anywhere, in a few clicks, and share them with your loved ones. Using the cloud, you can scale storage capacity depending on your needs.
For individuals, the various free tools already offer great possibilities. In business, cloud computing is also particularly popular. It simplifies the work and makes it easier to access the various resources.
Does the cloud have limits? Confidentiality and security are often singled out. Indeed, the data no longer entirely belongs to you since it is stored on a remote server. Another downside to note: a good internet connection is a must.
Cloud Gaming represents two advantages for the consumer:
Play anything anywhere
While running a video game can take a lot of computing power, playing the simple replay of that game requires almost none. By using these services, it is, therefore, in theory, possible to play on any gaming gear capable of playing video, whether it is a television, an old computer, or even a mobile phone.
Instant access
In the same way, as for video on demand, these Gaming platforms offer you almost instantaneous access to your games. Depending on the services, you will, therefore, either have access to a catalogue of games already ready for you, as with Playstation Now or, as in the case of Shadow or Stadia, you can rapidly install games that you already own. Although this second option is not always instant, the extreme download speed of these services makes the waiting time ridiculously low.
Cons
However, this complex organization is not without its drawbacks. In addition to the need for a subscription, Cloud Gaming has a significant disadvantage for the consumer to consider: lag.
Indeed, even though the exchange of information between your computer and the servers in question occurs at a speed close to light, there is always a very slight and inevitable delay compared to a direct experience with a machine. The higher the desired image quality, the longer it takes to travel. Depending on the image quality requested, we then count a difference of less than a hundred milliseconds.
If this delay may seem laughable for a video, in the context of a game, and especially for those requiring a minimum of reflexes, it can prove fatal and thus greatly affect the gaming experience.
Conclusion
With the gargantuan consumption of data in the digital world, cloud computing is increasingly proving to be a revolutionizing the gaming world. Industry figures and trends clearly demonstrate that the cloud has disrupted the gaming industry and opened new streams to service providers.