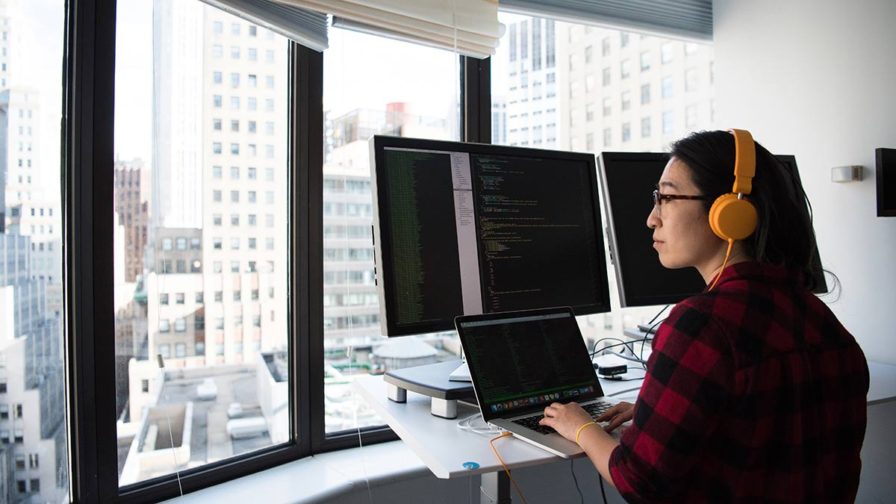 Many developers fear that their developer jobs can reach a dead-end. It makes many to work continuously to acquire new skills or change to other professions they think offers better opportunities in life. In this article, we will help you know the best developer careers path that you can choose to get a lifetime rewarding career and high compensation. Most developers take four years to gain enough skills and knowledge of a coding language or framework. Almost all programming languages are essential to learning; therefore, being able to understand them is one step in the right direction of having a rewarding career. Sharpening your skills and looking for new opportunities is what makes you grow in your career. Also, you need to set personal goals that inspire you to advance in your career and find new opportunities.
What software developer careers are there?
In a software career, there are several professions. Here a quite comprehensive list.
Chief Technology Officer (CTO)
CTOs have the overall responsibility of overseeing work done by other managers and set strategy that guides the company direction in the department of IT and software development. They make executive-level decisions that affect everyone in the organisation. They supervise and have the power to fire or hire mid-level managers. They report directly to the CEO or the company board of management.
Software developer
A software developer creates web and mobile applications used by an organisation. Skills needed in this career are the ability to write complex codes, knowledge in databases, and programming. People who spend many years as software developers end up getting management positions like CTO or lead developer.
Technical architect
A technical architect is involved in writing codes, coordinating a team of programmers and implementing decisions in complex systems. They are highly proficient in programming and build software that solves complex business problems.
Software development team lead
A software development team lead is in charge of managing large-scale projects and managing a team of developers. He/she ensure there is a workflow, and every member of the team is productive. They lead the software team into developing an application or software that will help move the organisation into the next level.
Web developers
They are professionals who use different programming languages and frameworks to create and maintain websites or web applications. They command reasonable remuneration and are in-charge of performing any website or web application related task.
Computer systems analysts
Technology is changing faster, and professionals such as computer systems analyst must be called to predict and forecast the likely changes. This helps organisations to prepare for these changes and remain competitive. The computer systems analysts analyse computer systems and perform updates as well as predict changes likely to happen, thus help companies become efficient.
Computer Network Architect
Computer network architects develop the layout of complex digital systems and cloud computing infrastructure for businesses. They empower companies digitally and enable them to remain competitive.
Java developer
Java developer is a professional conversant with Java programming language and uses it to come up with applications used in finance, research, and many other areas. Java developers are highly skilled in testing programs and developing codes.
PHP developer
PHP developers apply their skills in adding new features and functions to website and software. They help companies achieve dynamism and flexibility. Besides, it is a rewarding career that people with software background can specialise in it.
Python developer
Python is a popular programming language that is widely used in developing programs and coding. Using Python, developers create and test codes for use in different apps, systems and software. Python developers collaborate with machine learning, cloud and data mining experts to evaluate the right programs to be used.
Network systems administrator
They manage complex network systems and are in high demand. They put measures to prevent the network from being hacked by unethical hacking and secure network systems of the organisation.
Mobile application developer
Today, almost every business is on the internet, and a significant population of customers use a mobile phone. This necessitates organisations to exploit the potential of smartphones by developing mobile apps that can help reach their customers and interact with them. Mobile application developers create new apps and maintain them. They possess exceptional problem-solving skills and creativity.
What new software developer careers I should consider?
Software architect
Software architects are responsible for developing critical software architecture to be adopted by the developers. They also mentor junior programmers and possess a good understanding of full software development stack.
Lead developer
Lead developers bridge the gap between the technical and non-technical teams in the cycle of software development. They delegate work to other team members and communicate with company management hence possess excellent time management and interpersonal skills.
DevOps Engineer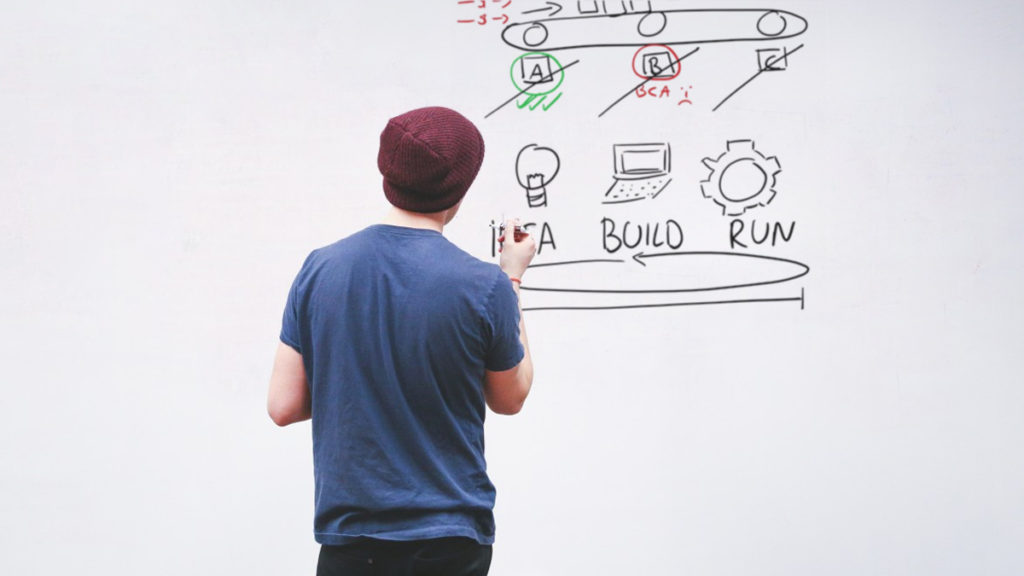 DevOps engineer performs both developer and operations jobs. Software engineers aim at developing an app or software with many exciting features that will make the organisation grow exponentially. On the other side, an operations engineer mainly focuses on the stability of the app. He/she doesn't want an app with many new features because that could be unpredictable. He/she is interested in a release process that will be smooth and present minimal threats. DevOps bridge the gap between the two and develop a good communication strategy for the two sides to work together and produce something satisfying to both parties and the end-user.
Choosing this as your next career can be a wise decision because there is a projected demand for DevOps engineers. You will also be required to have an interest in coding features and how to release codes to a production environment. You should also have a background in software engineering and release engineering. Everyone in the organisation is likely to be running to you in case anything unexpected occurs and you should be able to rise to the occasion.
How do I choose my career path as a developer?
Choosing your career as a developer should be easy. There is a considerable market for professionals with developer skills and a solid technical foundation. You need to choose your career wisely in this competitive field to ensure you get the best value for your expertise. Firstly, you need to have a driving passion for excelling and reaching the top of your career ladder in whichever specialisation you take.
You need a good educational background in IT or software related qualifications to work in this field and even become a CIO. Secondly, you should sharpen your soft skills to help you become competitive and stand as the best among others. Soft skills help with managing your relationships with other people and team members, while technical skills mainly help you execute your duties effectively.
Before you chose your career as a developer, you must pay attention to what you like or dislike before you make your decision. Observing what you don't like about a specific job can help you decide on the path you want your developer career to take. Get to see the positive aspects and what you admire in the career choice you are attracted to or interested in, and those aspects will guide you into making an informed decision on the career you select. If you are transitioning from one job to another, create time to learn the skills of the profession, you want to shift to and make sure your interests and ambitions can be found in that profession.
You also need to think like a researcher. Treat your career search as a detective on a crime drama and investigate thoroughly about its pros and cons before you make your decision. Look for clues to whether the job fits your personality or needs. See whether the day to day responsibilities and functions of the career you want to choose will make use of your talent and skills or will be annoying to you. Does the role excite you? Collect details about the career and then analyse to see if it matches your intent.
Once your picture of what you want becomes clearer, develop a transition plan to adapt when you start to shift to the career you choose next. A transition plan will help you answer the four essential questions.
Where do you want to go next in your career level?
What kind of compensation are you looking for?
How will my skills be utilised?
What kind of obstacles am I likely to face?
Coming up with this type of strategy can help you choose a rewarding career path.
What is the best developer career in IT?
Choosing your IT career can build you and help you land into a new environment where your skillset is fully utilised. You also get to gain new technical skills after moving to the next developer profession that makes you highly skilled and marketable in the technology industry. If you opt to move to a more managerial career, you develop and cultivate excellent interpersonal skills and social skills. You need to factor what opportunity the job presents to you and whether it gives you a chance to learn new approaches that you can apply to solve the challenges you face in your workplace. The best career in IT is data architect. Among the several IT careers which include:
Computer systems analyst
Computer Network Architect, Site reliability engineer
Solutions architect
Network administrator
Data architect
Hardware engineer
What kind of a developer makes the most money?
A full-stack developer is a top professional who makes the most money in the IT career. Full-stack developers make an upward of about $105,500 annually and deal with developing a website or app from start to end and also building cloud systems.
Developer Careers: what kind of dev is most in demand?
Web developer
Web developers design and create websites. They are in demand as many companies need developers to construct the back end and front end of various sites to help in marketing.
Computer programmer
Computer programming skills are in high demand. Organisations are always hiring computer programmers who can seamlessly build computer applications using various computer programming languages. The programmers are required to write codes, test new programs and check for bugs. They have a background in computer science or related field.
Database administrator
Database administrators are computer wizards who store, sort, organise and retrieve data for various uses in the organisation. They secure and monitor data access through granting permissions to users who need the data. Companies are always hiring database administrators to manage their data. They are skilled in programming and have a background in IT subjects.
Software developer
Software developers build new software or applications. They write code themselves and perform tests to ensure what they create works effectively. Software developers are in high demand, and they usually get compensated well.
DevOps Engineer
DevOps engineers collaborate with other engineers in the organisation to come up with software or an application. They oversee the creation of codes and identify where the software developed is inefficient and come with solutions on how it can run efficiently. They perform their tasks through monitoring, troubleshooting, configuring and editing what needs to be done.
Migrating from one career to another requires well thought out decisions to avoid regrets later. You need to do your research well and decide on the best career path to take. It will ensure your qualifications are utilised, skills nurtured and potentially exploited to offer value to you and the organisation. You can subscribe to our magazine to receive this and more useful articles on the developer career path you should take. Code Motion presents you with well-researched content on the current market trends and career vacancies in a variety of industries.