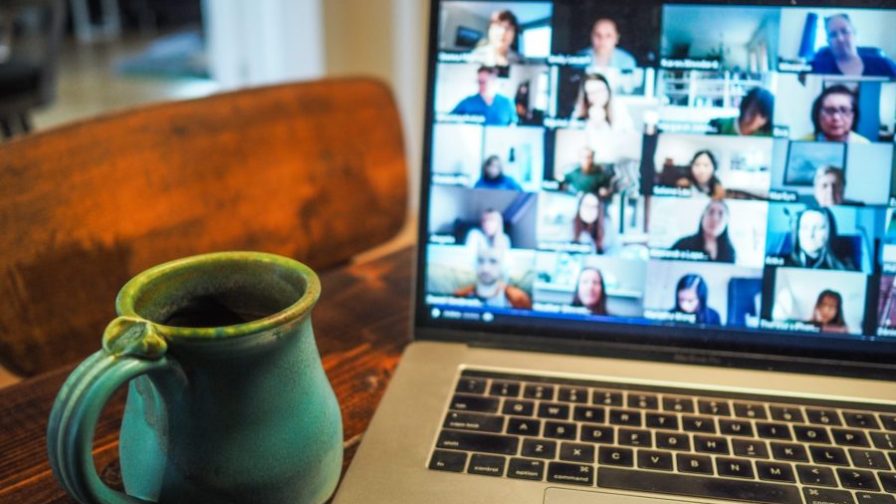 Technology evolves fast, and every successful new iteration changes industries. New technology cross-pollinates opportunities across different sectors, workplaces, creates new business models and expands customer audiences.
Take a look at the modern automobile as one example. We see machine learning, silicon chips and LiDar progress cars from petrol-powered to electrified, autonomous data centres on wheels connecting with the surrounding smart city infrastructure, new in-car entertainment platforms, the transformation of mapping, new hire and fleet business models, and the creation of data monetization opportunities.
New industries new workplaces
It follows that many traditional sectors have been subject to transformation made possible from technological innovation, including e-commerce, social networking, digital payments and on-demand entertainment. We've seen the shift from data centres to cloud computing.
Over the last few decades, e-commerce, social networking tools, digital payments, and on-demand media have become the new norm. Bluetooth technology has accelerated the creation of IoT wearables such as wireless headsets, fitness trackers and sleep tech, wearables, sensors, peripherals, and a widening array of devices. Quantum computing now creates computing powers unknown ever before. 
It follows that as the technology that underlies our lives change, so too does the world of work. Remote work is now viable thanks to laptops, improved security and cloud computing. Long meetings can be replaced with communication in Slack and planning sessions can be conducted in google docs.
We need new diverse teams
As the tools change, so do the opportunities at work. Remote work can also increase workplace diversity and increase cultural diversity as employers are no longer restricted to a local recruitment pool.
A diverse team always benefits an organization, as it can challenge a persistent in-house or entrenched view held within an organization (often championed under the term cultural fit). By casting a wider net for new hires, a company can create a shake-up of entrenched ideas, work practices and traditions which can flow through the various mechanisms and result in a more thoughtful end product that speaks to a broader audience.
A good team doesn't merely think alike but can complement each other but also provide diverse skills and perspectives that would otherwise be unheard. 
Psychological safety is necessary
However, even with a remote-first mentality and efforts to champion diversity, there are other things to bear in mind. A culture of disruption needs to ensure that it is one in which people feel psychologically safe to have their ideas and voice heard, It is one wear team members can contribute to decision making and idea development.
Psychological safety means having the ability to speak out as appropriate, to say things that perhaps are not the company norm or may be considered unconventional.  
A good team lead or manager can utilize a variety of means to create psychological safety an enhance team building. Lena Reinhard, Director of Engineering at CircleCI, has shared a number of great strategies for remote team building:
Greeting people according to their timezones
Getting to know you surveys
Feedback sheets for people to detail their preferred methods for receiving feedback.
The creation of a gratitude channel in Slack to publicly compliment team members for a job well done.
Other speakers at Codemotion have espoused the value of pair programming for creating great communication skills, better concentration, skill-sharing and improved code.
Innovative tech requires ethical workplaces
Many people who work in tech as developers are privileged to have specialized skills and experience in the sense that their skills are in-demand, meaning they can choose where they work.
Most are keen to work in roles at organizations that complement their own values and ethics. It's not only about diversity in hiring but also about the ethics of the projects that the organization decides to work on and the clients they choose to undertake.
Today's developer, especially those working in emerging tech such as AI and machine learning doesn't see themselves as a cog in a large wheel, but a vital team member who wants have a level of influence in the direction of their company and its stance on important issues.
Over the last few years, we've seen many cases of whistleblowers in big organizations in response to their client's projects and walkouts against unethical practices. 
Becoming a tech lead is not just a step up but a career change
We've also heard a lot from people at Codemotion about the transition to team lead or CTO roles. Dan Persa notes: "I soon realized that I was not going through a regular promotion process like I did before from junior engineer to middle and then senior, but I was rather going through a career switch."
Dan also highlights the importance of a team leader, asserting, "it's our responsibility to inspire people to give them purpose, to show them how their effort contributes to a bigger cause something bigger than themselves to explain the why behind the how and what."
Sander Hoogendoorn is Chief Architect at Quby suggests that companies need to look at the skills they need as "the total skill set you need is not essentially the same as having a bunch of roles on a team".
He also asserts that the drive towards microservices and serverless creates new ways of working where teams are working small and often deploying which changes product lifecycles and improves customer feedback opportunities. 
Learn more about work at Building Performing Teams
Interested in the themes we're discussing here? We held a digital meetup on June 25 2020: Building performing teams: The Spotify model is dead – long live the Spotify model. 
This online event was hosted by Piergiorgio Niero – Head of Engineering at SuperAwesome who was joined by a number of panelists in CTO roles:
Kevin Goldsmith – CTO at Onfido
Daniel Gebler – CTO at Picnic
Alesia Braga – CTO at SmartRecruiters
During the session, they touched on issues around team configurations such as: what team structures enable teams to work at their best? And when do they stop working? And how do we notice?
It was also a chance to hear about the challenges our panellists encountered in their experiences building performing teams and to discuss the pros and cons of the different approaches. This resulted in having a clear vision of what makes a team structure the best option for our teams.