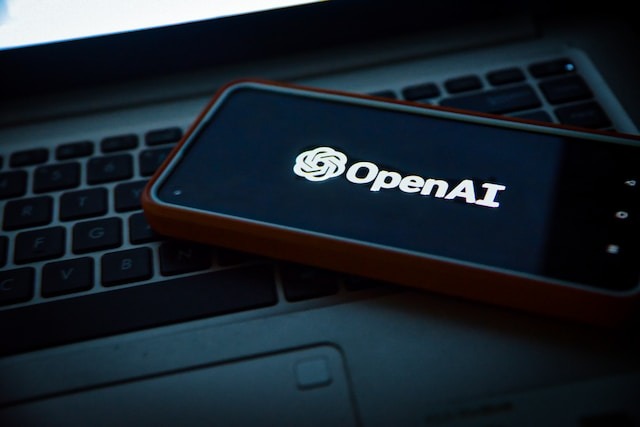 In an unprecedented move, Italy moves towards restricting the popular AI chatbot, ChatGPT, over concerns about user privacy and the company's lack of age verification. The decision could set a precedent for governments around the world as they grapple with the dangers and benefits of AI technology. For OpenAI, the company behind ChatGPT, the consequences could be dire, with a possible 20 million euro fine looming.
Since April 1, the tool is no longer accessible to users within Italy.
The decision to limit ChatGPT's access to user data is a clear signal that governments are taking such concerns seriously, and it could lead to further regulation of AI technology. This is undoubtedly a challenging moment for developers and AI experts who have been pushing the boundaries of what's possible in the field. However, it's also an opportunity to take a closer look at how we can build AI systems that prioritize privacy and user safety. In fact, in recent days, CEOs and experts from different companies, including Ellon Musk, called for a "6 month stop" of AI development.
The decision
According to the Italian journal Corriere Della Sera, the main reasons behind this decision are the company's failure to verify user age before engaging in conversation and concerns over users' data privacy by the local privacy authority. With this move, Italy is sending a message that companies must take responsibility for how their technology is used and address these concerns proactively.

Another Italian journal (IlSole24ore) explains that OpenAI, which does not have an office in the EU but has designated a representative in the European Economic Area, has 20 days to communicate the measures undertaken to comply with the Italian Data Compliance authorities.
A wake-up call
The decision by Italy to ban ChatGPT is a wake-up call for the AI industry, reminding us of the immense responsibility that comes with building powerful technologies. Developers and AI experts must take note of this moment and work together to ensure that the technology is used ethically and responsibly.
We asked the popular chatbot the reasons behind the closure, and here's the answer:
"As an AI language model, I am not aware of any specific reasons why ChatGPT might be blocked by Italy or any other country. However, it is possible that certain websites or services that use or provide access to ChatGPT might be blocked by the Italian government for various reasons, such as concerns over content or privacy issues. It is important to note that internet censorship and blocking can be a complex and controversial issue, and can vary widely depending on the country and the specific circumstances involved."
We also asked ChatGPT how it "felt" about being blocked in Italy:
"As an AI language model, I do not have emotions or personal opinions, so I do not have any feelings about Italy banning ChatGPT or any other country's decision regarding my use or access. My main purpose is to assist and provide helpful responses to users' questions to the best of my abilities. It is up to the governments and individuals to make decisions regarding internet access and censorship based on their own beliefs and values."
For OpenAI, the future of their business hangs in the balance, and they must take proactive steps to address concerns about privacy and user safety. The Italian data-privacy authority has given OpenAI 20 days to respond. As a result of this measures, the company could face an important fine.
The journey to building ethical AI will be a long and challenging one, but it's one we must embark on if we want to ensure that the technology benefits humanity as a whole.

In conclusion, the ethical implications of AI are complex and implicated in such a broad array of situations that it requires an interdisciplinary view to analyze them correctly. The value at stake when we construct, operate, and govern AI is vast, as it unites not only technical skills with social ones, but also influences cross-organizational capabilities.

As Codemotion we have always sought to be at the forefront of understanding these implications. With our Devs Meet Ethics series, we aim to explore the potential of AI in different areas from the ethics point of view.
More about AI:
GitHub Copilot, voices for and against.