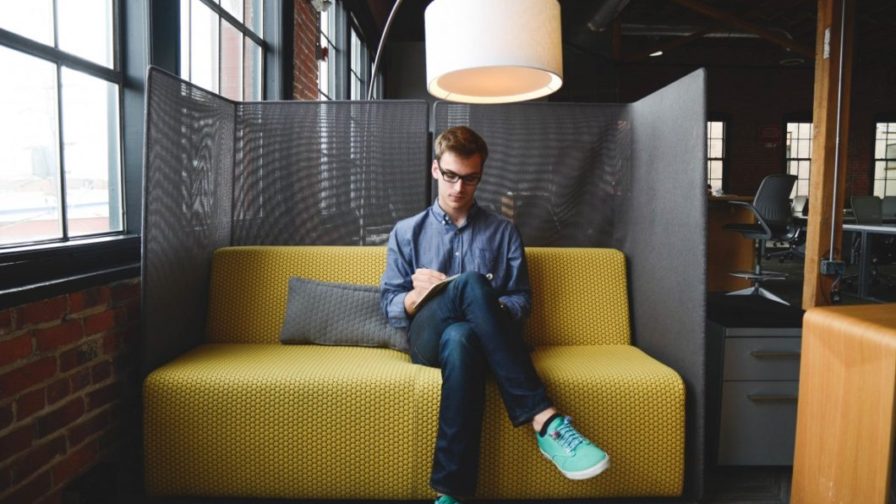 The working situation in Italy has long been under the magnifying glass. The best talents, particularly the young ones, agree to work abroad as in Italy the pay and career conditions are very low. This also applied to developers' careers.
What we are experiencing is a period of reflection for young Italians, but more generally for anyone who has an activity based on constant updating, as it is for software developers. Doubts should be resolved thanks to the advice of experts.
Codemotion addressed the problem and proposed an innovative format meeting: four experts, one to orchestrate and three to play, answered predefined questions. Similarly, the audience answered questions gradually presented by the orchestrator, voting on a specific online platform for this type of activity.
Massimo Sarti interviewed Antonella Blasetti, Arnaldo Morena, and Luca Congiu. Let's see what their ability to photograph present and future of coding is. A second piece is linked to this article, more specifically dedicated to career advice.
"Is Coder born or made?", asks Massimo, who started his developer career on a Sinclair ZX-81, then becoming a coder and now living as an agile coach. "Everyone has logical-mathematical skills, but at school they get stuck," says Antonella, implying that coder is born, mainly. Then Arnaldo and Luca give importance to the experience, concluding that coders are born and made. Continuous training is an essential point: to remain a coder one must continuously update oneself, without stopping.
"Coding was predominantly female until the 1980s," says Massimo, "then the advent of video games, perceived as a male phenomenon, subverted the canon."
The dream of creating solutions
Developing software puts great power in the coder's hands, the dream of creating solutions. "Did you have to compromise to make your dream come true?". The three experts here stall, looking for the right words to tell their experience. One point seems stronger than the others: the gender gap. "As a woman, the pressure to compromise can be heavy," says Antonella. She started her developer career on mainframes; she's currently Google Developer Group ROMA Founder.
You may get to an unsatisfactory job. "If you find yourself in the wrong place, what should you do?". "It's my experience," says Luca, currently Senior Solution Architect at Almaviva and DotNetCode's Community Leader, starting his coding on a Commodore 64 home computer. "Before I joined the company where I work, I was now in a service company without IT culture: the challenge was interesting, but I wanted to leave." "The place is toxic if there is no enthusiasm", underlines Arnaldo. His 40-year developer career started on a ZX Spectrum, then evolving in all coding activities, Java excluded.
In these cases, it is normal to be afraid of what may happen. "Fear is used to make you do things you don't like," analyzes Antonella; "if you happen to feel it, you have to understand it and then exorcise your tensions".
Very often we find ourselves having to work in disorganized environments and with old fashioned technologies. This is often the case with the Italian Public Administration. "Can it be fun?" Asks Massimo. The first response of all, in the chorus, is "absolutely not!". Then Arnaldo adds an important point: "having this type of experience, however, is a great enrichment, recommended for all developers". The best professional, in fact, is the one who manages to meet all needs, not only those that are technologically more advanced.
The importance of turning points
The passing of the years leads to very different situations from the previous ones. The age of 40 years is often a turning point. What emotions do they bring?
"Great fun!", says a hilarious Antonella. "At that age, I had solved my problems and I had a good time." Then he returns to fear: "When you have problems, then you are afraid", she warns, "but it is precisely after pain or failures that there is personal growth".
"Those who are afraid at 40 also were at 20", Morena points out.
Luca is not yet 40 years old, but he is getting closer. With a strong drive: "at the threshold of 40, I felt the need to share my know-how with other younger coders", he says; "seeing them grow gives a strong emotion".
Developers' careers: future is now
"What do you see for coders in the next 5 years?"
"Cloud, DevOps, and full-stack programming", Congiu lists decisively, assuming that what is strong on the market today will be strong in the medium term. "Even more general topics like Python and Javascript," adds Arnaldo. Speaking of universities, the advice is to attend "more specific engineering faculties", even computer science itself, "but without remaining in the theoretical, digging and getting your hands dirty as much as possible".
"Statistics!", Projects Antonella, proposing her studies in a modern key. "I was a loser in my day, but today this is data science, an exceptional sector". Then comes the burning observation: "Huge amounts of data are just waiting for an investigator to look for needles in the haystacks."
"What future do you see for machine and deep learning, Quantum computing, and other innovative approaches?" Someone from the audience asks this question.
"I wouldn't deal with machine learning in Italy", Antonella replies loudly. Then he points out that "I certainly would not write the software for new models, but I would apply the existing ones as cloud services: Google AutoML, for example, is fantastic". Sarti, now an agile coach, also answers the question from the public: "I would focus on soft skills and communication", he explains: "teams often lack a common language which is essential".