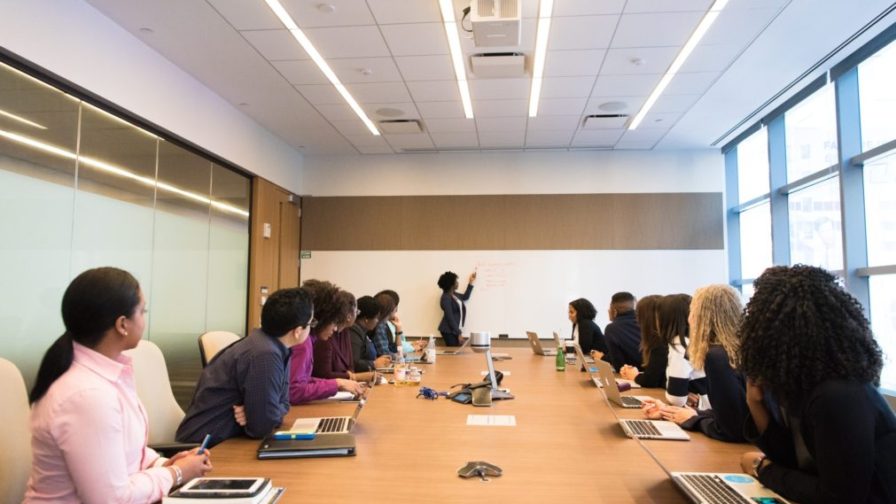 Businesses around the globe are investing in digitization. While the demand for business applications is outstripping supply by a factor of five, CIOs and IT leaders are competing for talent to get this elusive full-stack developer (whoever he or she may be) onboard, or fighting for data scientists and machine learning experts to join their teams.
However, a new survey has revealed some surprising results about the gap between organisational decisions and developers. Mendix, a Siemens business and the global leader in enterprise low-code, recently announced key findings from a survey designed to capture attitudes and perceptions held by enterprise software developers.
The Mendix-commissioned survey was completed by 1,000 business and 1,000 IT professionals. It has found that some ideas and mindsets around the separation of work between business and IT teams appear to be entrenched in a previous era, and are causing serious issues for companies attempting to adapt business processes to cope with the COVID-19 pandemic.
More specifically, the survey revealed that both business and IT professionals place a surprisingly low priority on the need for developers to understand business needs. At the same time, business professionals say they are willing to tackle application development themselves, if they have access to the right tools.
Other key findings indicate a pressing need for greater cross-functional collaboration between the business and IT sides of the enterprise, and for a sharper focus on the user experience. I spoke to Jon Scolamiero, Mendix manager, architecture and governance to find out more.
Under-prioritizing the business problem
Just 9.4 percent of business professionals surveyed believe developers need to understand the business — a shockingly low percentage. But IT professionals themselves seem to agree — just 11.4 percent say understanding the business is a necessary developer skill. And yet 66 percent of business professionals say they expect developers to help them solve their business problems. These numbers reveal a gaping discrepancy between what businesses need and expect and the skills valued in developers to deliver on those needs.
Dissecting the Disconnect
Clear communication between business units and IT teams is essential as organisations embrace digitalization. This is often highlighted by leading industry analysts as imperative for successfully launching innovative technology solutions and user experiences. Despite the recommendation however, only 24 percent of business professionals say they consider developers communicative. Further, only 35 percent believe developers are collaborative (whereas 48 percent of IT professionals describe developers as collaborative). Over half (54.2 percent) of business respondents believe that the IT team is solely responsible for software development, which would indicate a pervasive lack of involvement by business stakeholders in the development process.
Jon Scolamiero, Mendix manager, architecture and governance details:
"Enterprises that are serious about digital transformation must ensure their teams are in sync, especially while we are all adjusting to the 'new normal."
In this ever-changing environment, decision-makers require input on the enterprise's critical needs and capabilities from a broad range of stakeholders, and must organize that into a workable roadmap.
We're not in a world anymore where projects can just be handed off to a development team to handle. Everyone's brain needs to be engaged throughout the whole process. The business team must stay actively engaged in the evolution of an application. The development team needs to be fully immersed in the organisation's needs, strategy, and customer preferences. If there is no collaboration on all these fronts, the resulting application is going to be just adequate at best, a failure at worst."
Are users and UX being left behind?
Survey respondents were asked about the developer skills required to tackle digitalization. As might be expected, technical know-how and fluency in programming languages topped the list of necessary skills. But just 12.5 percent of business and 9.2 percent of IT respondents consider "sense for user experience" to be a necessary development skill.
These numbers suggest that understanding and addressing the needs and wants of users is a sorely undervalued skill for developers. It also suggests that either developers need to hone their UX skills, or that UX professionals need to be at the developer's side throughout the process. And certainly, the business stakeholders need to be vigilant guardians of the user experience.
Should Managers do Development?
About half of all respondents feel that developer teams struggle to find time for new projects. Given the development backlog — about half of all respondents feel developer teams struggle to find time for new projects — business stakeholders were asked if they'd be willing to attempt developing an app on their own. Nearly 9 out of 10 said yes, if a tool was available that did not require specialized programming skills.
Jon shares:
"Citizen developers' are becoming more-and-more important to meet an organization's need to create the efficiencies and solutions businesses need today. There simply isn't enough capacity to get it all done at competitive scale and velocity, especially with the current crisis. With low-code tools that are available right now, for example, business stakeholders can map out an enterprise app visually and build it in collaboration with the development team, or they could even build the whole thing themselves, depending on its complexity.
Conversely, by working in such close concert with their business counterparts, developers can quickly get a better understanding of the business and customer needs. The roles meld, and that's a good thing — it means more people are involved in driving real value."