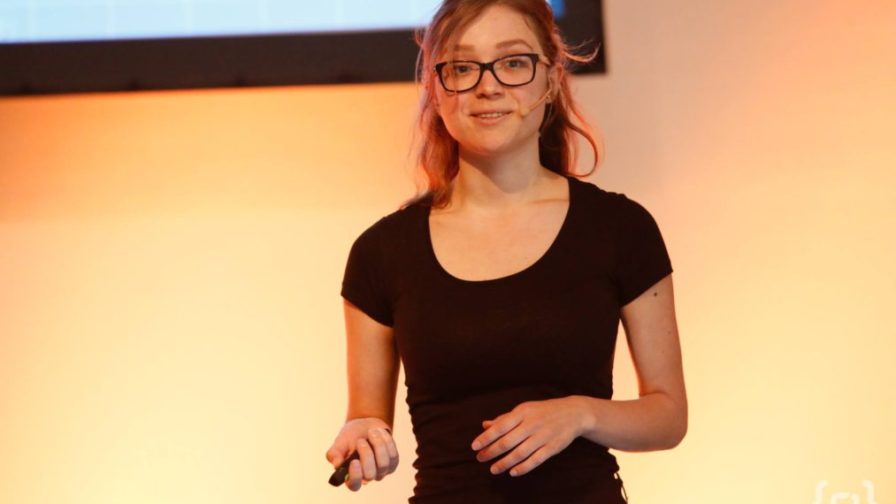 Natalie Pistunovich is a Gopher and a public speaker. She co-founded Connta, a mobile platform in emerging countries helping store owners go online easily, based in Nairobi. Prior to that she was a Backend Developer at adjust in Berlin and a Silicon Integration Engineer at Intel. She graduated with a B.Sc. in Computer and Software Engineering from the Technion in Israel, and currently she is Engineering Team Lead at Fraugster. In her free time she is co-leading the Berlin chapters of GDG Golang and Women Techmakers, volunteering with the Tunapanda coding school in Nairobi and sailing.
Natalie supports Codemotion Berlin Tech Conference by taking part of the Program Committee. Let's meet her!
Discover more about Codemotion Berlin!
Hi Natalie, You are actively involved within the tech communities: how did you become a community leader?
In 2015 I started leading the Berlin chapter of Google Developer Groups for Go after meeting the then-organizer at the DevFest Berlin conference. Shortly after starting organizing it, I was offered to found Berlin's chapter of Women Techmakers Berlin, an idea I accepted immediately.
What activities are Women Techmakers Berlin focused on?
While the global program that is initiated by Google is meant for women, our chapter is inclusive and open for everyone since day one: people of non-binary gender, refugees, young parents, and even the average guy. This is also the composition of our attendees.
We organize 3 month long study groups in various programming fields: Android, iOS, Go, Rails, JavaScript, etc.; 2-3 meeting long workshops various subjects: how to submit a talk for a conference and build a great talk, React Native development; one day workshops on public speaking, product management, machine learning, cloud infrastructure; monthly Fireside Chats with the different Berlin companies, etc.
Furthermore, of course, we organize meetups: we meet several times a month. For example, in 2017 we held over 40 events on everything tech-related: from backend, frontend and mobile development, through UI/UX and product management, to marketing and soft skills. Attend if you want to be part of Berlin's largest and most active community that is pushing the diversity of Berlin's tech scene high up, network with other members and hiring companies and broaden your skill set.
How could we get connected with Women Techmakers Berlin?
For our community, we have a website (http://wtmberlin.com/), a Slack community (http://slack.wtmberlin.com/), Twitter (https://twitter.com/wtm_berlin), Facebook (https://www.facebook.com/groups/1106085959408694/) and GitHub (https://github.com/WTMBerlin/). Slack is a great place for more private offers, like discounted conference tickets or concrete questions in the current course we are teaching, while Twitter is more of a general reach tool. Every network has a proper mission.
What had been the biggest challenge you have come up against?
As any online community, we have occasional trolls. We've seen quite a lot over the years of existence: people who came to a meetup to hit on our attendees, were asked to leave and came back online to troll; people who did not like that our community is accepting men, etc.
Let's talk about you! What's your job, and which technologies do you use in your daily work?
After a few years of doing backend development, I am more interested in expanding my knowledge on the infrastructure, where I use mainly Go and different observability-related tools.
Do you see yourself changing your role or line of work in the future?
I definitely plan and wish myself, to keep developing my knowledge in building and maintaining complex systems. As this field is changing as the systems get more complex – I believe automation will take over more of the current responsibilities, and the roles will change, and I will change with them.
Do you feel accomplished on a working level?
I always do my best not to be the smartest person in the room 🙂
How do you like to keep yourself updated on the latest trends and industry news?
I read a lot, mainly picking up ideas from sources like meetups, conferences and websites, and then do my own research. I think that meetups, webinars, online courses, books are great resources to keep learning. Meetups and twitter offer great pointers to start with.
Thanks Natalie! Let's see at Codemotion Berlin 2018!
Eager to meet Natalie in person? Get your ticket and join us at Codemotion Berlin Tech Conference from November 20 to 21!