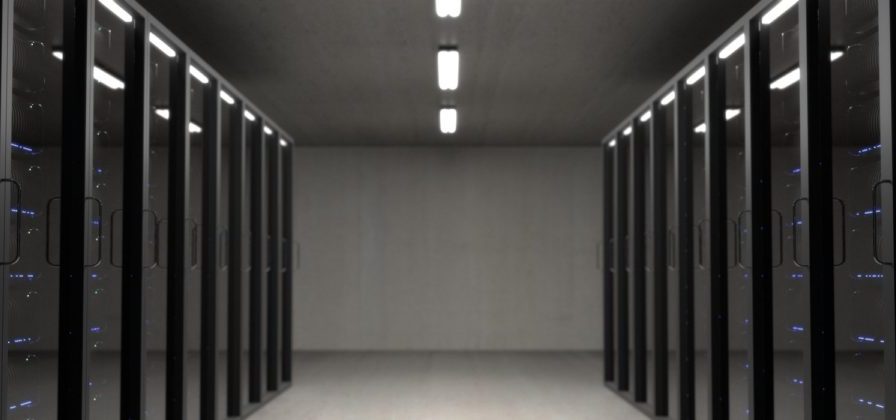 It is quite clear that the most important skill for a System Administrator to have is problem solving. As a result, it can be a very stressful job, especially when there is little time to analyse the problem and find a solution. A lot depends on this role – so much so that there's even a System Administrator Appreciation Day (29th July)!
But what skills are most essential for a good SysAdmin? Which technologies should a System Administrator be familiar with, and which are becoming obsolete? In this interview, we asked Kenneth Hess to share his experience and most relevant thoughts about the daily duties of a System Administrator, about the Cloud, and the future of Data Centers.
Kenneth Hess is the Community Manager of Enable Sysadmin, a system administrator-focused site by Red Hat that offers tips and tricks, guides, how-tos and tutorials about Linux and open-source software. Previously, Kenneth was Senior System Analyst at CymSTAR – a Simulation and Training Systems company for the military sector – where he covered system administration, system design, service design, and mentoring of IT personnel. Earlier in his career, Kenneth was a third level System Administrator at Hewlett Packard Enterprise and a famous blogger on ZDNet.
Our face-to-face conversation with Kenneth follows:
Talking about your most recent challenge, what is the idea that drives Enable Sysadmin and what are the long-term plans?
Our idea is that this is a site run by sysadmins for sysadmins and written by sysadmins. We encourage and need submissions from the sysadmin community. Long-term we want Enable Sysadmin to be the "Go To" site for Linux system administrators to glean from the knowledge of other sysadmins.
How is the content published on Enable Sysadmin selected?
Well, that's an interesting question. Contributors can come up with their own topics and pitch them to us. We also have dozens of topics/titles for sysadmin contributors to pick from.
Do you think it still makes sense, nowadays, to pick up a paper handbook?
Yes, I wish someone would rewrite Essential System Administration (Aeleen Frisch) for Linux. I personally love having a book handy and for me, that was THE book for years.
The skills needed to be a System Administrator are constantly changing. How should a SysAdmin keep up to date?
Well, I think that a sysadmin has to read and educate themselves. You have to stay current with what's going on. I know many of us work in a vacuum, but you have to go to Meetups and collaborate with others like yourself, or you become a cliché and we don't want that.
How can we distinguish what is useful to learn in order to avoid skills obsolescence?
It's hard to do because there are still so many legacy systems out there that require attention. For example, I was the only one at HP who knew how to work with Solaris 5, so you have to keep your footing in both the old and the new. I also had a client that used an old Xenix system and I was the only one who knew how to work on that as well.  I can't count the number of SCO systems I used to support.
Which technologies do you recommend developers specialized in SysAdmin focus on?
If you had asked me this just ten years ago, I would have said PHP. But now? Python is the one. Ruby to some extent, but Python, for sure.
Until a few years ago we looked at charts to understand the growth of Linux in the IT market. Now, this does not seem to be an important topic any more. Did Linux win the fight in the Enterprise segment?
Yes, it did win. I can remember a time when I was told (unkindly) to get that Linux machine off the network because it's not an approved OS.
Is it really the only choice available to a Company?
No, I think Windows Server is a valid choice for some things. You can't be an OS bigot today. Fifteen years ago during the OS wars, yes, but not now. Everyone has to work with all operating systems and technologies. If you refuse to learn, then you become obsolete.
You have direct experience of Cloud and virtualization at the highest level. Today, the new horizon is Hybrid Cloud. How could Edge Computing and Hybrid Cloud change the software ecosystem of an old-style small or middle-sized Company?
Hybrid cloud is a great choice for companies that are cautious about going full-on into a dedicated hosted environment. I'm not sure it will go away soon – too many companies like to have that locus of control for their systems. So-called Edge computing is what we've been doing for the past 50 years or more. Cloud, in whatever form you take it, is the real game-changer. I think that within ten years, hardly anyone will have their own data centers or server rooms unless it's just for test/dev type applications. SMBs can enjoy quicker startup using cloud technologies and a geographically diverse workforce as well. Having to go into an office to manage a server is quickly becoming a thing of the past. It's ridiculous to do it these days.
Who should avoid this approach?
I'm not sure anyone should avoid cloud computing. Security is better there than in a private data center these days and there's less overhead and fewer points of complete failure, etc. Plus, why would you avoid something that's better, cheaper, more agile, and less worry?
Are new paradigms and maximum results always in accordance?
No. I think that for most people in computing, there are always those who want to push boundaries and adopt the latest thing but it's a foolhardy pursuit because so much of it is unproven and you never know which way technology will lean. For example, BetaMax was better but everyone went VHS. Tiny flip phones fell away to larger smartphones. And laptops were never replaced by tablets. It's not always what's better, cheaper, or even more aesthetically pleasing that wins out in technology.