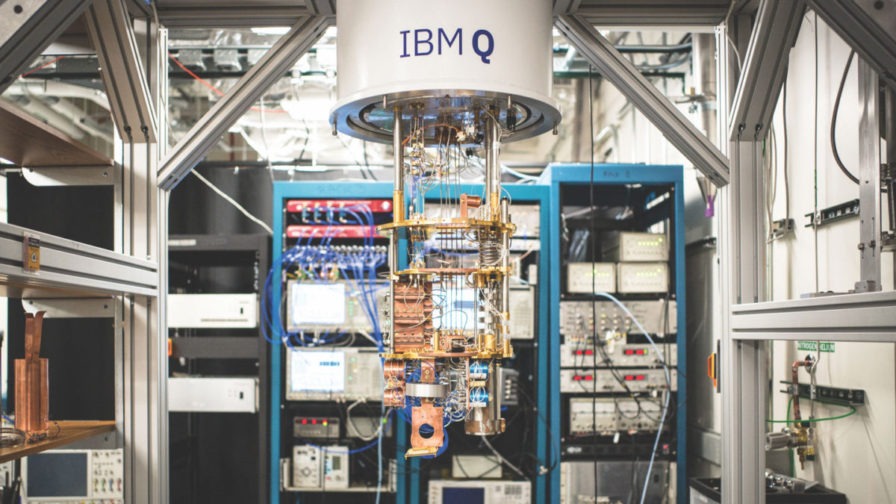 IBM recently hosted Think Digital 2020, a series of fascinating talks, presentations, and interviews all facilitated remotely during the COVID-19 stay at home order. The two-day event was an opportunity to discuss the state of business and the role of critical technologies, such as AI for enterprise and Cloud, as clients accelerate recovery and digital transformation in the wake of COVID-19. Codemotion attended the event, and we're sharing some insights from some of the fantastic sessions.
Dr. Dario Gil is the Director of IBM Research, one of the world's largest and most influential global corporate research labs – with over 3,000 researchers at 12 laboratories on six continents – advancing the future of computing. Dr. Gil leads innovation efforts at IBM, directing research strategies in Quantum, AI, Hybrid Cloud, Security, Industry Solutions, and Semiconductors and Systems. He also co-chairs the MIT-IBM Watson AI Lab, a pioneering industrial-academic laboratory with a portfolio of more than 50 projects focused on advancing fundamental AI research. During the session, he offered a deep dive into Quantum computing, far more extensive than can be detailed in this article, but it's definitely worth watching the video replay from Think 2020.
Quantum computing responds to COVID-19
According to Dario, "Quantum computers solve problems that can't be solved by classical computers." These include efforts in the fight against COVID19 like "How to deactivate the functions of the virus".
IBM has joined forces with a series of government, academic and private institutions to provide access to the world's most powerful high-performance computing resources in support of COVID-19 research. They've collectively formed COVID-19 High-Performance Computing Consortium, which brings an unprecedented amount of computing power—16 systems with more than 330 petaflops, 775,000 CPU cores, 34,000 GPUs, and counting.
According to Dario, "These high-performance computing systems allow researchers to run huge numbers of calculations in epidemiology, bioinformatics, and molecular modeling. This makes experiments possible that would otherwise take years to complete if operated on slower, traditional computing platforms."
Projects at work using Quantum computing include:
Computer Simulation

of COVID-19 Spread in Nepal,
Privacy-aware Contact Tracing with Knowledge Mining Mechanisms to Monitor and Understand the COVID-19 Pandemic
Drug-repurposing for Covid-19 with 3D-aware machine learning
A very basic primer on Quantum computing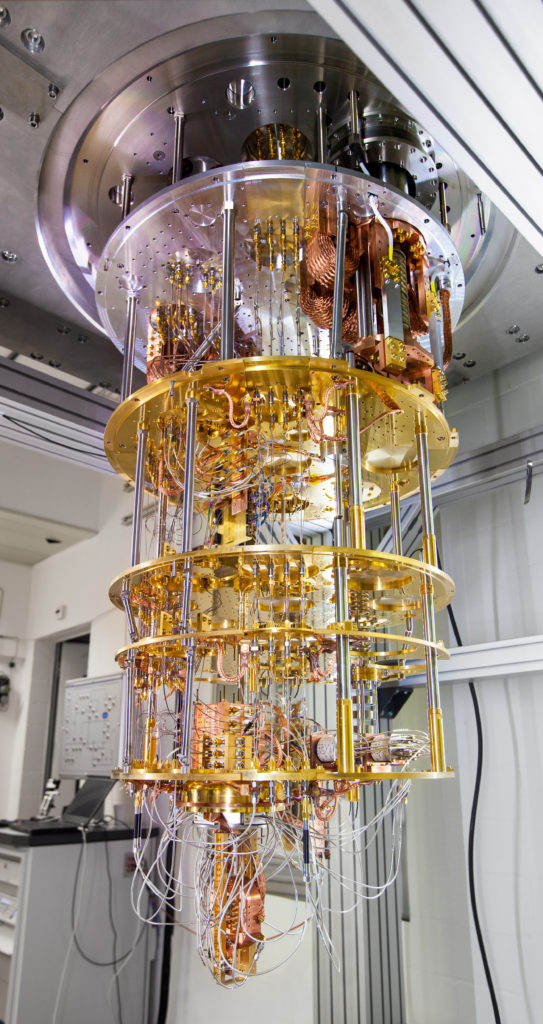 All computing systems rely on a fundamental ability to store and manipulate information. Current computers manipulate individual bits, which store information as binary 0 and 1 states. Quantum computers rely on quantum physics to manipulate information. To do this, they rely on quantum bits, or qubits.
Three quantum mechanical properties — superposition, entanglement, and interference — are used in quantum computing to manipulate the state of a qubit.
Superposition: Superposition refers to a combination of states we would ordinarily describe independently. To make a classical analogy, if you play two musical notes at once, what you will hear is a superposition of the two notes.
Entanglement: Entanglement is a famously counter-intuitive quantum phenomenon describing behavior we never see in the classical world. Entangled particles behave together as a system in ways that cannot be explained using classical logic.
Interference: Finally, quantum states can undergo interference due to a phenomenon known as a phase. Quantum interference can be understood similarly to wave interference; when two waves are in phase, their amplitudes add, and when they are out of phase, their amplitudes cancel.
IBM Q Network
Today IBM's quantum network has around 250,000 users, a fleet of 18 cloud-based quantum systems, more than 100 clients for its IBM Q Network. Dario explained that the IBM Q Network is involved in simultaneously accelerating research, in the field of quantum computing, developing commercial applications, and professional and academic training.
With IBM Q Network, organizations have access to IBM's quantum expertise and resources, open-source Qiskit software (an open-source, modular, and extensible quantum programming framework) and developer tools, as well as cloud-based access to the IBM Quantum Computation Center.
Users can access devices for free through the IBM Quantum Experience or Qiskit, and more advanced quantum systems are available to our clients in the IBM Q Network.
Quantum computing leads to an acceleration of innovation
Dario shared several use cases. ExxonMobil, the first energy company to join the IBM Q Network, us using quantum computing in chemical manufacturing and energy R&D. Advances in quantum computing have the potential to optimize a country's power grid, and perform more predictive environmental modeling and highly accurate quantum chemistry calculations to enable the discovery of new materials for more efficient carbon capture.
In another case, Daimler is working with IBM to increase the capacity and speed-of-charging of EV batteries. The companies used a quantum computer to model the dipole moment of three lithium-containing molecules. This brought them one step closer to the next-generation lithium sulfur (Li-S) batteries that would be more powerful, longer-lasting and cheaper than today's widely used lithium-ion batteries.
JP Morgan and Co is also committed to quantum computing which, when combined with AI, is a game-changer for fintech. For customer targeting and prediction modeling, quantum computing offers huge potential. The data modeling capabilities of quantum computers are expected to prove superior in finding patterns, performing classifications, and making predictions that are not possible today with classical computers because of the challenges of complex data structure. Dario details that quantum computing can be a source of optimization "It can improve trading strategies, enhance client portfolios, and better analyze financial risk."
Advancements in quantum computing do not mean an end to bit computing. Rather, Dario stresses that the future includes "the convergence of bits, qubits and neurons" that is "Orchestrated through a hybrid cloud architecture with AI-assisted programming. We see nothing short of a revolution of science and technology and a whole new class of intelligence mission-critical applications."