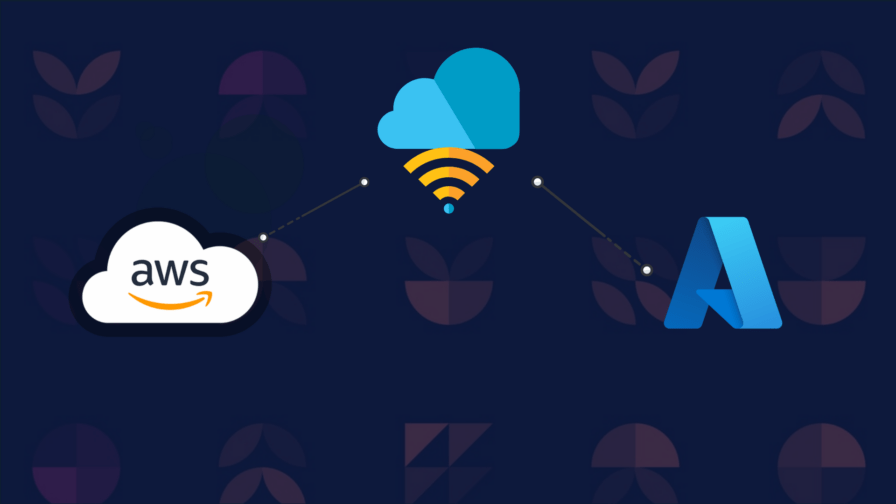 What Are AWS and Azure?
Amazon Web Services (AWS) and Microsoft Azure are two of the most popular cloud computing vendors. AWS and Azure provide many offerings delivered as Software as a Service (SaaS), Platform as a Service (PaaS), and Infrastructure as a Service (IaaS).
Popular cloud services include cloud computing, storage, analytics, networking, machine learning, virtualization, serverless technologies, quantum computing, etc. Both platforms provide these services, offering unique features and different pricing ranges.
You can leverage AWS and Azure services to develop and scale applications or migrate existing applications to the public cloud. You can also leverage offerings from both platforms by setting up a multi-cloud environment.
AWS and Azure pricing
Each cloud vendor offers unique pricing and different configurable options that influence your total costs. When estimating the cost of a project, you need to first assess your business needs and then look for the most suitable cloud services.
Once you have found several suitable services, you can create cloud pricing comparisons. There are multiple AWS cost calculators and Azure cost calculators you can use. These calculators let you add specific products, define configuration options, and the calculator provides a cost estimation.
AWS vs. Azure: Free Tier Offering
AWS
The AWS Free Tier gives you free access to 85 different AWS cloud products and services across compute, storage, database, IoT, artificial intelligence, and many other categories. The AWS Free Tier includes three types of free offers:
Always free—a free, never-expiring offer available to all AWS customers.
12 months free—after you sign up for AWS for the first time, the first 12 months are free, but thereafter you pay the regular service price.
Free trial—a service is free for a specified time after its activation.
If you are a first-time user of AWS, it is worthwhile to try the compute and storage options available as part of the 12 month free tier:
Compute—you can get 750 hours per month of Amazon EC2 with a T2 or T3 micro instance.
Storage—you can get 5 GB per month of object storage via the Amazon S3 Standard Tier, with 20,000 reads and 2,000 writes
Note that the free tier has several restrictions, including your option to transition from free to pay-as-you-go, and restrictions on geographical availability of different services.
Azure
When you create an Azure account, you get a $200 credit to use within the first 30 days of registration. In addition, you get free access to 54 Azure cloud products and services across compute, storage, database, security, artificial intelligence and other categories.
An Azure account gives you access to two types of free offers:
Always free—access to 29 cloud products forever, with restrictions on quantity of usage.
12 months free—access to 25 cloud products for the first 12 months of the account.
Like on AWS, during your first year it is a good idea to take advantage of Azure's free compute and storage services:
Compute—you can get 750 hours per month of B1S Standard Tier instances running either Linux or Windows.
Storage—you can get 5 GB per month of Azure Blob Storage with 20,000 reads and 20,000 writes.
See the relevant restrictions and limitations for the Azure free offering.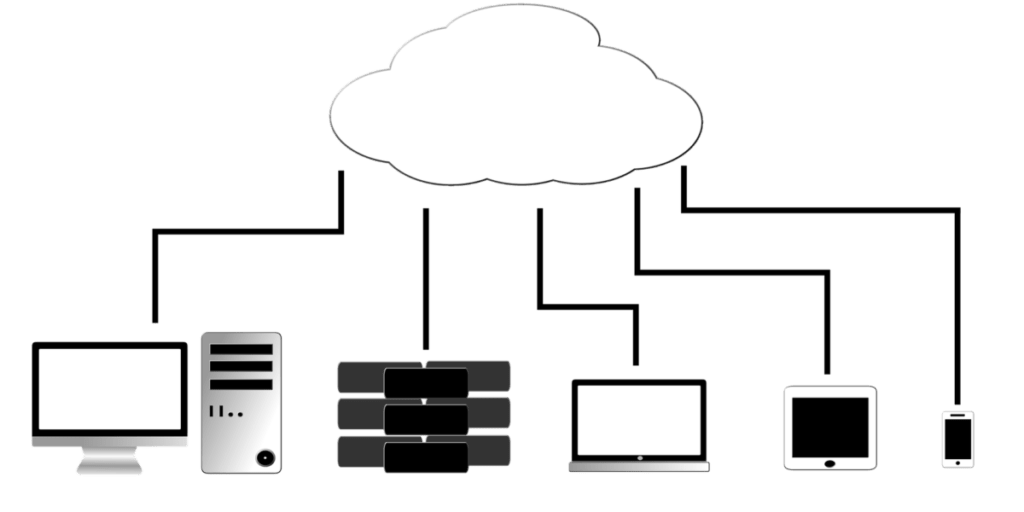 AWS vs. Azure: Pricing Models
When performing AWS cost optimization or Azure cost optimization, a key strategy is to use the most appropriate pricing model for each workload. For example, for workloads that run in the cloud for long periods of time, you can buy reserved instances to reduce costs. Workloads that are fault tolerant can use spot instances for even bigger discounts.
AWS offers four main pricing models:
On demand—lets you consume the services you need at any given time. Services are billed by the hour or second of actual use, with no upfront payments. This provides a lot of flexibility but is the most expensive pricing model.
Savings plans—a flexible pricing model that lets you use Amazon EC2, AWS Lambda, and AWS Fargate at a low cost, with a commitment to a certain level of spend on all services, for a term of one or three years.
Reserved instances—provides a discount of up to 72%, in exchange for a commitment to use a specific compute instance for a term of one or three years. Amazon lets you pay some or all of the amount upfront, and this affects the level of discount you receive.
Spot Instances—a pricing mechanism that lets you buy Amazon's spare compute capacity at a discount of up to 90% off the on-demand rate. There is no upfront commitment, but spot instances can be interrupted with only 2 minutes' notice.
Microsoft offers four main ways to pay for Azure VMs and other cloud resources:
Pay as you go—like Amazon on-demand, services are billed per second based on actual usage, with no long-term commitments or upfront costs.
Azure Hybrid Benefit—this is a bring your own license (BYOL) model, in which you can leverage existing licenses for Microsoft products, such as Windows Server and Microsoft SQL Server, to get discounts for Azure services that include the same software.
Reserved VMs—Azure offers Reserved Virtual Machine Instances (RVMIs), which provide a discount of up to 72% in exchange for a long term commitment of 1 or 3 years.
Spot VMs—lets you purchase spare compute capacity on Azure at a discount of up to 90% compared to pay-as-you-go rates. Azure spot VM capabilities are less advanced than Amazon, providing only 30 seconds' advanced notice, and fewer options for running spot instances in combination pay as you go or reserved instances.
AWS vs. Azure: Pricing Comparison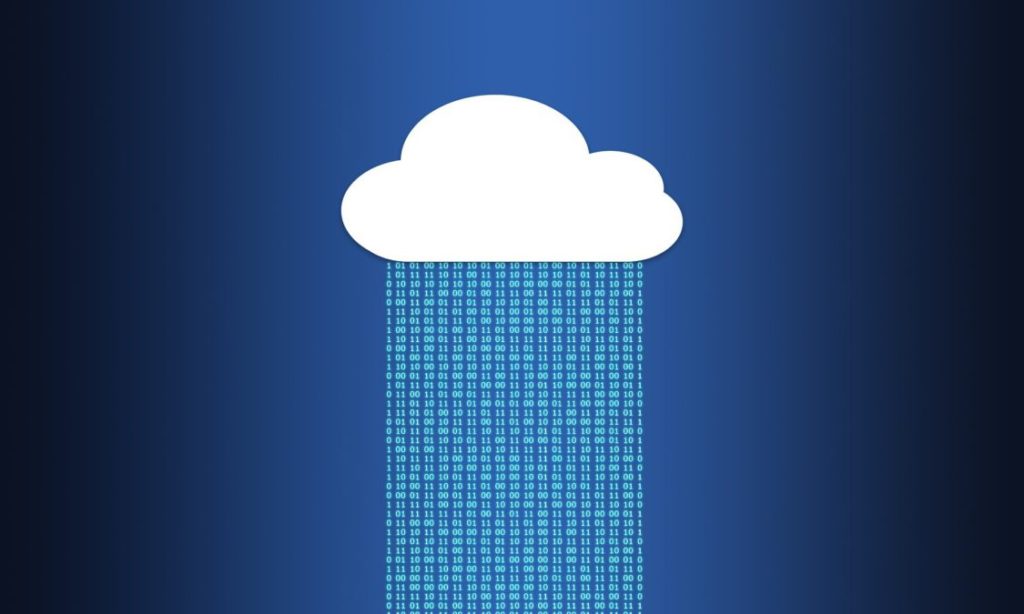 Both AWS and Azure have hundreds of products and thousands of price combinations, so we can only provide a taste of the prices each cloud provides. Let's take a look at a few examples of pricing across the two major cloud service categories: compute and storage
Compute Pricing Comparison
The basic option for compute resources on each of the platforms is Amazon Elastic Compute Cloud (EC2) and Azure VMs.
Let's consider a comparable compute instance setup across the two clouds:
AWS General Purpose t4g.xlarge instance with 4 vCPUs and 16 MB RAM
Azure General Purpose B4ms VM with 4 vCPUs and 16 MB RAM
We assume both instances will run in the East US region of the respective cloud.
The hourly rate of each cloud will be as follows:
AWS t4g.xlarge—$0.1344 per hour
Azure B4ms—$0.166 per hour
Here is the price with a 1 year commitment to reserved instances:
AWS t4g.xlarge—$0.079 per hour
Azure B4ms—$0.0974 per hour
In both cases, Azure is approximately 20% more expensive than AWS for the same instance type. Of course this is just one comparison out of hundreds of instance types, and you are encouraged to compare the specific instances that are most relevant for your use case.
Storage Pricing Comparison
The most commonly used storage service is object storage—S3 in AWS and Blob Storage in Azure. Comparing the monthly storage cost across the two providers in the US East region:
Amazon S3—$0.023 per GB/month
Azure Blob Storage—$0.021 per GB/month
Another important storage service is block storage that can be attached to compute instances. AWS provides the Elastic Block Storage service, while Azure provides Managed Disks. Here is a pricing comparison:
AWS EBS with General Purpose SSD—$0.08 per GB/month
Azure Managed Disk Standard SSD 1 TB storage—$76.80 per month = $0.0768 per GB/month
In both cases, Azure's storage price is slightly lower than Amazon's.
Conclusion
In this article, I explained the basics of pricing on AWS and Azure. Both Amazon and Azure offer comparable pricing models:
Free tier
On-demand compute and storage services
Reserved instances for a term of 1 or 3 years
Spot instances
Diving into specific pricing details, we saw that AWS can be cheaper than Azure on compute while Azure is often cheaper than Amazon on storage. Of course this can change depending on the service and price combination you select, and it's important to use each cloud's pricing calculator to analyze your specific use case and compare pricing based on your needs.