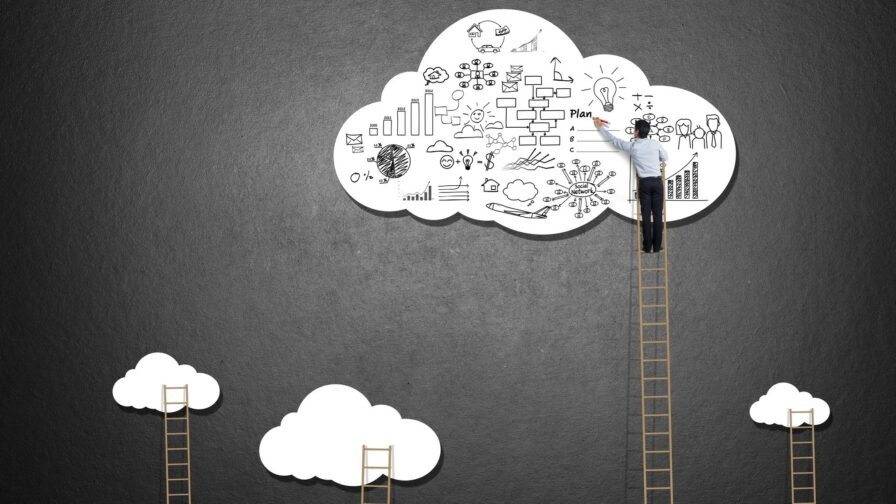 Organizations are turning to the cloud more and more as the benefits increasingly outweigh the disadvantages. Indeed, Gartner predicts that 85% of organizations will be "cloud-first" by 2025, which is a solid statement on the adoption of cloud-native applications given that we are only a few years away from that prediction.
As simple as cloud services makes doing business these days, cloud migration is not always straightforward. Indeed, the organizations that stand to benefit the most from cloud applications—large organizations, particularly global ones—are the ones that have the hardest time migrating. Needless to say, an effective cloud adoption strategy will go a long way to easing that transition, but what should that strategy be? That's exactly the question this guide, brought to you by Codemotion and S2E, hopes to answer.
Cloud adoption and migration: key concepts
As with any process, it is crucial to understand the key concepts involved. Things like what you hope to achieve both in the near and long term, what kind of provisions you will need to make for the transition period, and so on. In this section, we're going to look at the key concepts behind cloud adoption, which should give valuable insight into why so many businesses are making this switch.
Migration and Modernization
Migration to cloud applications often forms part of a wider modernization process. Business is increasingly taking place in the digital realm, but technology moves far more quickly than large corporations can keep match, so they often find themselves playing catchup. This is something that cloud applications address to some degree, as it takes the responsibility of keeping up with the latest developments in technology away from the companies using that technology.
Essentially, a business can focus on the thing it does—it's core model—and leave the development and ongoing maintenance of their software solutions to the service provider. In turn, those service providers can focus solely on providing that service, allowing them to offer a better product than any individual company could have produced themselves.
Cost
Another important aspect of cloud adoption is the cost. The traditional model for corporate software involved substantial financial outlay from the businesses adopting the software. They would either have to pay for an expensive license for existing software, or front the cost of developing a completely bespoke software solution.
In both cases, there would inevitably be ongoing costs that were also substantial. Software licenses would have to be renewed to keep the features up to date. Bespoke software would have to be maintained and updated. Cloud services also need continual maintenance and updates, of course, but these costs are significantly lower than those traditional models. This is largely because the service provider is providing the same service to several customers, rather than just one. That allows them to offer the services for a fraction of what it would have costs to develop a bespoke solution.
AWS
Another important factor in the adoption of cloud applications is the infrastructure. When moving to the cloud, businesses no longer have to worry about hosting expensive servers and the staff to maintain them. Services like AWS (Amazon Web Services) specialise in providing the infrastructure for countless cloud applications, and, as such, put a great deal of effort into ensuring the reliability of those services in the face of malicious attacks and unexpected high volumes of traffic. This not only takes a good deal off a business' plate, it also typically means a more reliable service than they could have offered alone.
Centralization
A problem that organizations had to tackle in the early days of computer adoption was that of data duplication and authentication. Having disparate systems and different locations made conflicting data a real problem, but cloud services completely eliminate this issue. This is because all users, regardless of their location, are accessing the same service, not connected services that eventually update one another.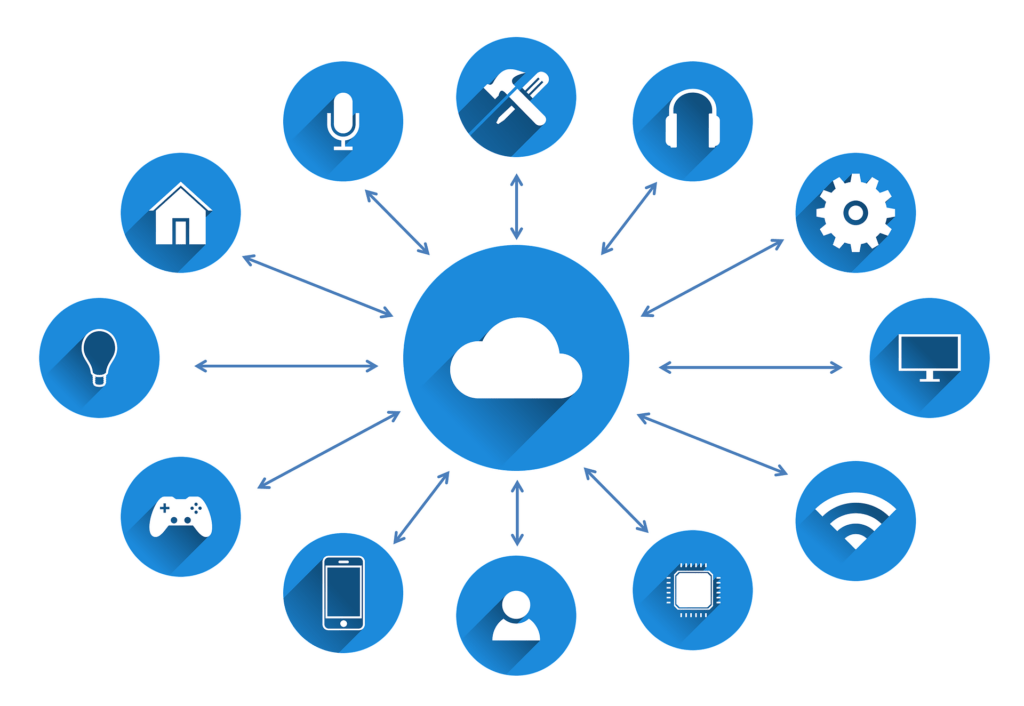 Where should I focus my cloud strategy?
The question of where you should focus your cloud strategy is one that we, unfortunately, can't answer in this post. Businesses are simply too different from one another to give a one-size-fits-all answer. We can go over the different things to consider, including what their implications are, so you can clearly see which aspects most apply to your business.
Time to market
Time to market is increasingly becoming an important part of cloud strategies around the world. Technology is moving at break-neck speeds, and the kinds of services offered by a business is making substantial differences in marketshare. That being said, being able to bring new features to market quickly is more important to some industries than others. Services that deal directly with consumers—such as shopping cart platforms—tend to aim for a faster rollout of new features, whereas services like banking apps are more methodical about it.
Security
Security as it pertains to cloud applications and personal data is obviously a hot-button issue these days, and the security of any cloud application should be given serious consideration. Of course, it will be more critical for some organizations than others. For example, any business that will be storing personal information on its users will be under strict legal obligations to protect that data and handle it in an approved manner.
Scalability
Scalability is one of the more significant advantages of cloud services, as scaling up a an operation is an expensive undertaking, especially when scalability was not accounted for in the initial development of a software solution (and the underlying infrastructure). This point is actually becoming less important as more cloud service providers are offering greater capacity and ability to scale as part of their standard service. That being said, a business that is confident it will not need to scale up in the future may be able to save money by choosing a provider with less capacity.
Hybrid architecture
Hybrid architecture is very common in modern business solutions. It allows for the combination of both private and public clouds connected to the same systems, and is particularly useful for incorporating legacy systems into a new cloud infrastructure. Opting to switch to hybrid architecture can make the transition to a new cloud solution both faster and less disruptive.
Cost control
One of the growing downsides to corporate cloud computing is the management of the costs involved. As a cloud system becomes more complex, the associated costs become more opaque. Cloud cost management options are becoming more common for this very reason.
Know your main cloud strategy pillars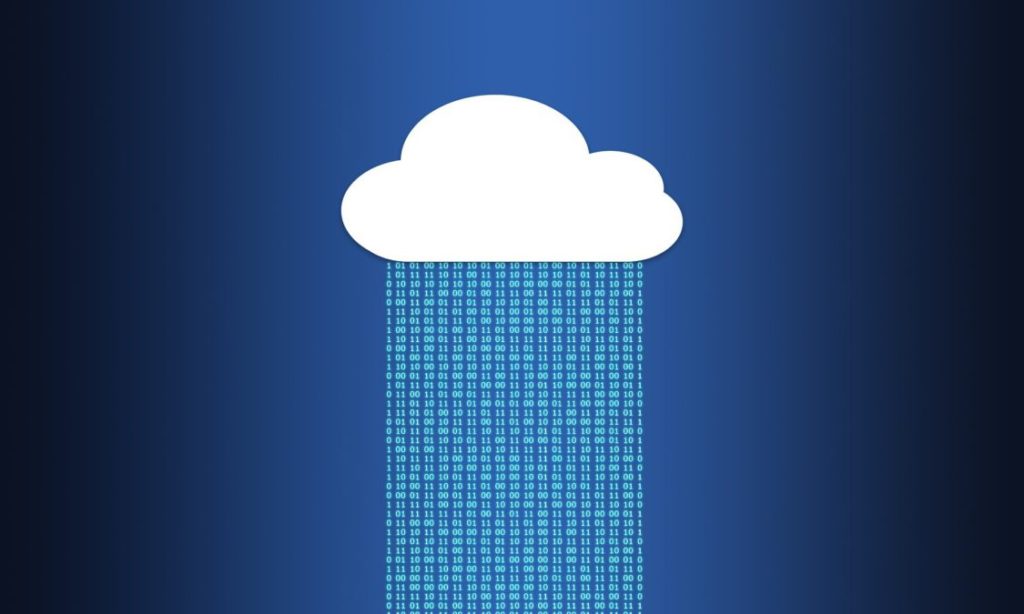 Any strategy needs to have core pillars around which everything else is built. Here are the most common core pillars for cloud strategies in business today.
Sustainability
The move to cloud computing generally results in a net reduction when it comes to servers usage and the associated costs and impact on the environment, which is both an ethical and a financial incentive to make this switch. As the growing climate crisis takes up more public discourse, and as we stare down the barrel of more rules and regulations about our carbon footprints, having sustainability as a core tenet of our cloud adoption strategies is a good plan all around.
Pragmatism
It can be easy to get carried away with the promises of technology when adopting a cloud solution, but it is important to remain grounded. This doesn't just mean not chasing or promising things that are unrealistic (though that is important) but also remembering to consider the true usefulness of a potential feature. Always be ready to dismiss a potential plan if the benefits to the business and its customers don't weigh up against the costs of implementing that plan.
Innovation
While the last point is undoubtedly important, the pursuit of pragmatism should not stifle innovation. The speed of advancement in the cloud software space is rapid, and new things are being made possible every day. No company should adopt a strategy that sees them left behind.
Conclusions: Start your cloud journey
Adopting a cloud solution is the start of a journey that never really ends, though it is undoubtedly a big step. The path of cloud adoption can be described by these steps:
Identify your needs and goals
Provision for the shift to your new cloud system
Migrate over to that cloud system
Manage your cloud services, an ongoing process
Refresh—never get complacent
If you'd like to learn more about developing a cloud adoption strategy, or perhaps get some cloud counseling from tried-and-tested experts, why not visit S2E?