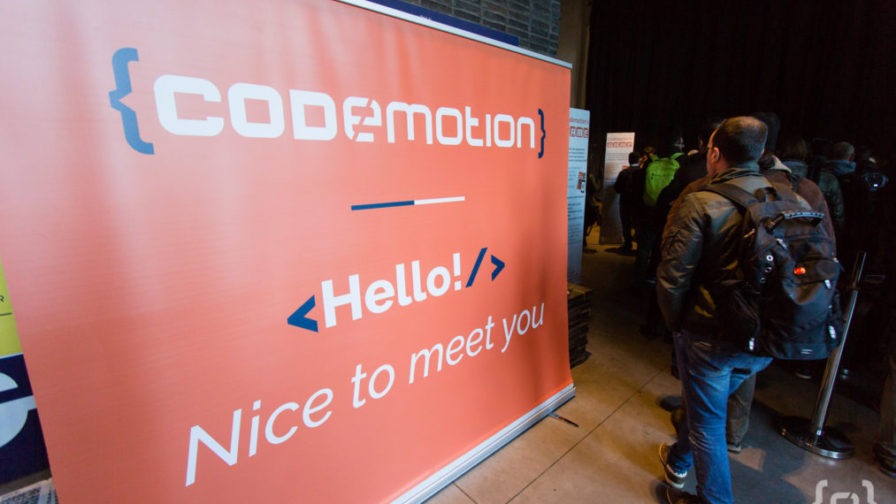 It takes great coding skills and deep UX expertise to build a successful product. So why give non-specialists a task done by specialists? Let's discover what UX people really do (no, not drawings) and how their work can push forward all the activities of your development team.
Any software company has particular sets of processes, methods and tools that revolve around the way their software and systems are developed and maintained. These sets are closely linked to the company workflows and culture.
At Codemotion Madrid 2019, Héctor Moreno Cervera will deliver a speech titled UI Pitfalls (more info here). He will review design tools for developers and programming tools for designers.
In recent years, ideas from Agile, Lean and DevOps methodologies have been borrowed or completely adopted, believing that by changing or improving the way the codebase is managed, the way software engineers work, a better product can be created.
But often, goals such as product quality, short time to market, better customer satisfaction and team productivity are not strictly and only related to software engineers. Engineering teams are not an island, they are not omniscient and, even if we know that they are more than the code they write, they should have the opportunity to work at their best in their own area of expertise.
At the same time, Agile, Lean and DevOps are much more than frameworks, infrastructures and rituals, they are a way to let all people cooperating on a project work at their best together.
Companies should not forget that there are expert people that can research, design, test and iterate on everything between someone saying "I have an idea" and "let's go to dev".
And nobody puts the UX expert in the corner!
Don't let UX be misunderstood
Debbie Levitt has been in charge of UX for a long time and presented her talk "DevOps ICU: Improving DevOps Results by (Correctly) Integrating UX" at Codemotion Rome 2019.
Her in-depth analysis stems from the observation that many companies and teams are putting into practice methodologies created to foster collaboration and break silos throughout their entire life cycle, without considering that non-technical teams also participate in the development.
Customers will only see what you have put out for them. You never get a second chance to make a first impression.
Doing so, all the advantages you could possibly gain by correctly adopting cultures such as the DevOps one are nullified. You can find yourself in a situation where, while declaring that you are following a modern and collaborative process, in practice, you have to deal day-to-day with disastrous projects, both from a workflow and end user satisfaction point of view.
It should also not be forgotten that, for the end users, it is of no relevance whether the teams work lean or agile. The evaluation on the app or on the website you offer to them will be linked exclusively to the experience. If you offer a disastrous experience, they will argue that you have never tried to use your own product. Customers will only see what you have put out for them.
This is of greater importance when it comes to outlining what the MVP could be or should include when your work is iteration-based. Debbie offers a provocative example to show a comparison between the point of view of engineers and of UX experts: the "minimum jogging outfit".
What is the best minimum jogging outfit to offer to a potential customer? Just a pair of shoes and a pair of pants or an elegant running suit complete with sunglasses and a smartphone? An engineer would perhaps opt for the first one, following the path of the "viable", while a UX expert would require the second, knowing that it is necessary to offer the customer a "valuable" product. Because you never get a second chance to make a first impression.
So, although some software development methodologies do not explicitly mention the UX component or fail to highlight the need for an expert approach to UX, in practice you should not exclude or circumvent UX specialists from the whole lifecycle.
How UX can fix and fit
It is therefore important to know where and how a UX specialist can intervene and offer his contribution to the team and to the product. UX is, in fact, the most scientific, psychological and problem-solving side of product, experience and service design.
All the activities aimed at obtaining happier, more loyal customers, ease of learning and use, and shorter, more intuitive processes fall within the activities of those involved in UX.
Modern UX tasks revolve around the User Centered Design process. Those activities start from requirements, go through research on users and competitors – to know and understand not only what users do, but also why – and converge to prototyping and validation with user testing. Of course, this is an iterative process that can be cycled to achieve the best result and refinements. So when you, as a developer, might ask why the UX team took so long just to provide some visual design and docs, please consider that you can just see the tip of the iceberg.
Like any research activity, even the tasks that are specific to User-Centered Design take time to be completed and proceed independently from the development (of code). This could suggest that the relationship between UX experts and engineers ends up triggering intrinsically some waterfall type flow, unloved by those close to agile methodologies.
"Agile teams were inefficient and ran over budget" vs "Feature is hard to use and I can't find what I need"… hich problem is worst for customers?
But we must not forget that, in this way, what the UX phase delivers to developers is ready to be implemented; its validity has already been tested and we are assured that it is a great solution and has already been managed any necessary rethinking or adjustment.
UX's smallest piece is the (whole) user's workflow/process. This is the reason why, while developers can break, for instance, a new e-shop feature into small chunks implemented in subsequent sprints – registration, product selection, payment, review purchase, confirmation – UX experts have to take a look at the full story and can't deliver each piece on its own.
Of course, devs and UXs can find many different ways to succeed in working together. UX can and should participate in any meeting, this will help all the team to understand the reasons behind some decisions. UX issues can and should be managed like any other issue or bug, tracking them and avoiding any "we'll fix it later" syndrome.
UX experts know what customers truly want. Help them to help you to build a spectacular product and astonishing teamwork.
If you are interested in UX and UI design, do not miss the opportunity to attend Codemotion Madrid 2019, with many of the talks dedicated to this theme. Check the agenda here, and do not forget to get your ticket!