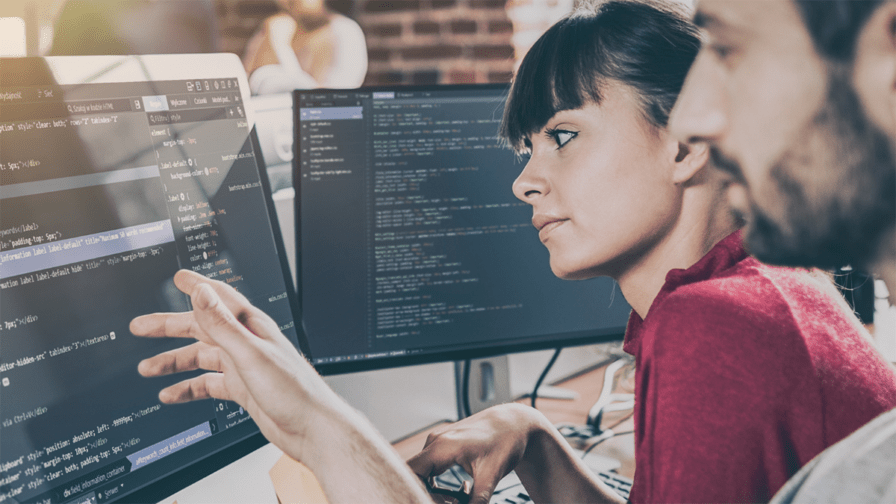 Technology is evolving at a rapid pace, bringing the need for organisations to hire SysAdmins who are up to managing and maintaining computer systems.
Nowadays, with the growth of cloud computing and the emergence of new technology trends that are solving current business challenges and operations, Businesses need to hire a computer system admin to manage and maintain computer networks.
A system administrator plays a crucial role in ensuring proper upkeep and operation of a computer system in the office. That is why their primary responsibility entails:
installing and configuring software updates
maintaining servers
tracking network traffic
operating local and wide area networks.
He/she is also responsible for optimising your system performance, securing your data and network system from cyber-related crime, responding to any system alert, and performing database backups.
So, what does it take to be a system admin in 2021?
A SysAdmin's role and responsibilities
A system admin is the first point of contact when computer-related issues arise at the workplace. That is why, when hiring one, it is vital to ensure they know everything required to keep your computer system and networks to their full functionality.
Nonetheless, the role and responsibility of a system admin vary from one organisation to another. The following are three different system admin types and their duties and responsibilities.
#01. Network Administrator
Are you an organisation or business that uses several computers and software that require the service of a network administrator to coordinate and connect all your systems. Network administrators are entrusted with the network infrastructure in a business entity. Their role and responsibilities are:
Ensure the security measures are working
Configure networks hardware such as switches, routers, servers
Conduct any upgrade, network maintenance and repair
Manage servers, install systems, routers and intranet system
Manage cloud and physical storage
Troubleshoot any network issue
#02. Database Administrator
Whether a database lives in a private cloud or the organisation premises, a database administrator ensures company data is available, protected, and accessible. They also play the following crucial roles:
Conduct data extraction, loading and transformation
Perform database maintenance and software installation
Data handling
Assess potential weaknesses that are threatening the overall system and implementing best practices that safeguard company data.
Database backup and recovery
Authenticating any employee who wants access aspect of data security
#03 Server/Web Administrator
Server administrators manage websites by considering their functionality, content, performance, and appearance. Their role also extends to the technical aspect of building services, web maintenance and troubleshooting.
In addition, they also update visible parts on a website by changing the design and adding new sections. Their work mainly entails working in front of a computer. The following are some roles and responsibilities of a web admin:
Constantly evaluate the performance of the website by checking out its loading time and consumption memory.
Configure access to another user, set up a web host, and establish mail servers.
Help in providing constant maintenance after set up
Create and update web pages
Contribute to the continuous development of the website.
SysAdmin's positions in Italy and Europe
Getting an administrator position in Europe comes with difficulties, especially if it is the first job. Most organisations will prefer job seekers who have some proven experience. That is why getting a startup job in Europe, whether you live in Northern or Southern Europe, can be a challenge.
However, if you live in – or want to move to – Italy you can get access to recruiting agencies like Adecco to get a head start in your job hunting.
Most in-demand role
According to Adecco, computer administrators are in high demand in Italy and across Europe. And their demand will keep increasing as more companies invest in faster technology and mobile application solutions to solve their present and future challenges.
European Salary Trends for System Administrators
Currently, an entry-level system admin earns €4259 to € 7493 per month in northern Europe, mainly in Germany. However, when they are working in Italy, at an entry-level, you will expect to earn between 1470 EUR to 5090 EUR on average every month. This monthly income is inclusive of transport housing and other related benefits.
How to Become a SysAdmin
To be a successful system admin you will need to note what degree and skills are relevant to this job.
Earning a degree
Although many critics believe that undertaking higher education in IT is outdated, their opinion is truly not correct. Most employers are interested in system admins who have at least a bachelor degree in computer-related major. Such courses include computer engineering, computer science, and electronic engineering.
In addition, nailing down a four-year degree program will enable you to acquire the basics like different database and systems analysis, programming languages, system design and many other relevant courses required in this industry.
Undergraduate courses help a person build a solid professional network. Also, you become attractive to many employees when you graduate.
Post-degree certifications and how to get them
After your BA, a post degree gives you advanced skills. Certification courses, in particular, help you master and advance your skills and allow you to show your skills on your CV. When hiring, employers highly value them. Currently, there are three standard certificates we advise you to undertake:
CompTIA Server + certification
CompTIA is a comprehensive and very intense program. To undertake it, you need at least one and a half months of experience working as a professional in hardware and software. The course helps the student to achieve mastery in five primary fields:
Server administrations
Security, storage
Server architecture
Networking
Disaster recovery.
For you to have this certification, you need to pass a test.
Linux administrator certification
The LPIC-1 tests your knowledge of Linux. The first certification entails undergoing a multi-level program introduced by the Linux professional institute. As a learner, you will hone your system administration skills by training how to install it, perform a task through the command line, configure basic networking and configure a computer system running on Linux.
To get this certification, you will need to pass two exams. However, the certificate expires after five years.
MCSA certification
This course will equip you with the latest business application, data management, mobility, productivity, and analytics. Microsoft certification is classified into three segments
A beginner's course for learners who want to understand basic concepts – Microsoft technology associate
Those that have an understanding and are looking for an entry-level job will apply for MCSA (Microsoft Certified solution associate)
If you wish to become an experienced IT guru to build your innovative solution in the cloud, then it is recommendable for you to undertake Microsoft Certified Solution Expert.
Cisco Certified System Admin
This certification improves an administrator's strategy in installing hardware, networks such as LAN, WAN, extranet, solve trouble shouting issues, and devise disaster planning.
Further, with CCNA security certification, a system admin can demonstrate sufficient skills to recognise threats and other vulnerabilities, monitor networks, and maintain network integrity.
The best detail with this certification is that you don't need job experience to start the process. All you need is to pass an oral exam, and you will be good to go.
How to get a job SysAdmin
The procedure of applying for a system administrator job role through an agency like Adecco solves this while also adding other benefits. A good recruitment agency will filter and select talented candidates who have the right skills for the job. The following are four advantages of using a recruitment agency when applying for an administrator job.
#01. Specialised information
A good recruitment agency is the best advisor to a job seeker on what an employer expects from them. Also, most of these agencies specialise in a particular industry, level or role. This action gives them a higher understanding and better knowledge of the happenings in the industry. That is why agencies are the best source for your advice and guidance when applying for the best job.
#02. Offer temporary recruitment
When companies hire, they will prefer to hire someone temporarily before confirming them to permanent status. During temporary recruitment, a candidate is expected to work for an unspecified period. If you are looking for work experience, this is the best position.
#03. They filter the best candidates
A recruitment agency has a growing database for a range of talented job seekers' CVs. If you are a competent person, you don't have time to search for jobs boards, you can use a recruiter to find the best role for you. These companies present the most talented candidate to an employer.
Agencies like Adecco also add to it a number of courses for you to actually get the skills that are specifically required for a job.
#04. Easy to land an ideal job
As a job seeker, it's great to have someone else speak on your behalf, more so if you are at the beginning of your career. A recruitment agency will amplify your chances to be noticed by medium and large companies who get hundreds of CVs on a weekly basis.
Learn about SysOps
System Operations as a delivery style are laid out through guidelines for ITSM (IT service management). This guideline focuses more on aligning business goals with IT services.
Initially, the term System operations referred to a person who is responsible for computer systems. But with the advancement of cloud computing, the terminology now refers to practices that deal with a multi-user system. As a result, system operation helps a business form a baseline to design, measure, and execute.
Transitioning to a SysAdmin role from another role in IT
As a developer, you know that continuous learning is key not only to keep being competitive on the market but also to boost your professional growth. If you wish to transition to a SysAdmin role from another IT role, the following advice is for you:
Application containerisation and IaaS
One way to get closer to a SysAdmin role is to learn how to deploy and support a containerisation application (this application is usually run in the cloud-based infrastructure). In most scenarios, a system admin possesses skills like OS admin, monitoring, and scripting.
Familiarising yourself with popular IaaS platforms like Microsoft Azure and AWS cannot be understated.
Coding and script writing
Although a system admin is not a programmer, they need to have some skills and experience in coding and scripting to assist software engineers. This is where your past experience as a developer kicks in. Also, knowing languages such as Python and Ruby is a plus.
Cloud computing
Cloud is an essential part of soft engineering as new projects are hosted in the cloud during their initial stages. As a software developer, you possess the ability to configure servers that are related to cloud providers.
Continuous integration
CI is among the most vital parts of software engineering. It is known to allow programmers to update their changes in a single repository in a continuous process. Nowadays, system administrators need to learn about continuous integration pipelines.
Ways to advance your SysAdmin career
Once you become a system administrator, as we said already, continuous learning is necessary for you to progress. Other than that, there are other proven ways you can advance your sysadmin career:
#01. Keep learning about Systems Administration
As you plan to advance your administrator's career, you should do whatever you can to keep your skills current while building new knowledge. That will help in increasing your marketability as well as positioning you for more career opportunities.
#02. Earn more certifications
You should earn as many certifications as you can. Generally speaking, in IT, certifications and experience usually are more critical than a degree (although, as we stated, in some countries like Italy a degree still holds great consideration among recruiters).
#03. Develop strong interpersonal skills
Interpersonal skill is one of the critical assets for a system admin role as it entails working with different departments and interacting with staff from all levels. These should include:
Communication
Critical thinking skills
Time management 
Social perceptiveness
Keeping calm under pressure
#04. Seek out a mentor in your specialisation
Seeking out mentorship is one of the successful strategies that can help in career development and advancement. Good mentors can help you stay on track and focused on your career advancement through advice, building your network, skills development and many more.
Going Beyond SysAdmin Roles
Like with all careers, system admins feel challenged by stunted career growth at one point in their career life. As a veteran administrator who wants to continue working in a technical role but wants a higher and more paying position than a system admin, where can you go next?
The good thing is, there are several paths you can take and transition to a more challenging and better-paid role. Such positions include system architect, IT consultant and cyber security roles. To transition to such functions, you will have to acquire the specific skills for the job and earn certifications.
Consider a career in IT Consultancy
Any system admin who wants to go beyond this role should consider a career in IT consultancy. In many ways, transitioning to an IT Consultant is a logical choice any system admin can make.
First, IT consultants are better paid than system admin. Depending on your region, you can earn as much as double as an IT consultant compared to the administration role.
Also, it's easier to transition to a consultancy role since you already have the knowledge to analyse IT systems and pinpoint any threats and inefficiencies.
Furthermore, being an IT consultant provides more flexibility. You can choose who to work with, focus more on your expertise and engage in value-adding projects for your personal and career growth.
Conclusion
The demand for SysAdmins has been on the rise in recent years. As more and more companies adopt and invest in new technology, there has been an overreliance on the internet, a situation that has exposed companies to cybercrime.
As a result, cybersecurity has become a common career path that system admins and IT professionals must undertake. Also, the organisation must hire a system admin capable of overseeing, protecting virtual data, and strengthening network security.