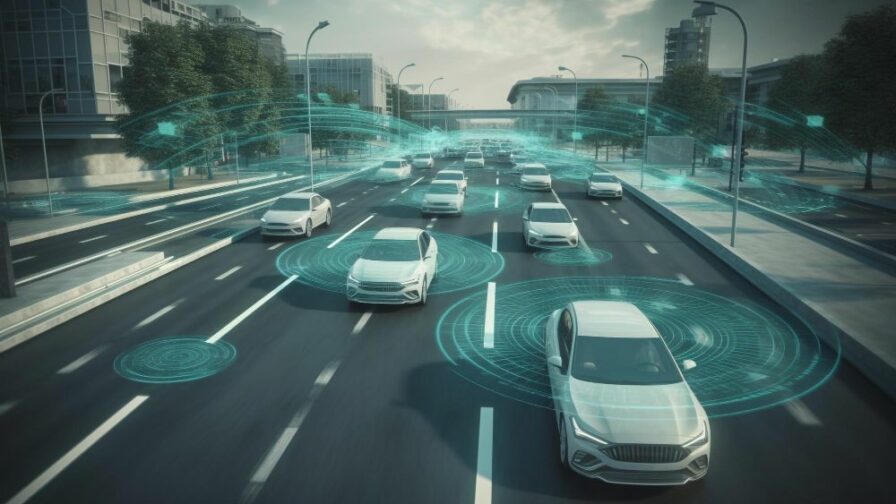 Autonomous cars present the prospect of a revolution in the way we see transportation. As well as taking the effort out of long tedious drives, ADVs (autonomous drive vehicles) can operate in hazardous environments, lessen damaging emissions and improve safety standards. Safety has tended to be the greatest concern, but technological innovations now mean that standards way beyond those of manually operated vehicles may soon be the norm. For this article on ADV technology, we've gathered insights from Luxoft, a global leader in automotive software. We'll look at the background of ADV innovations and how safety-first development goals are driving this technology into the future.
Introduction: The State of ADVs and Security
For almost the entire history of motorized vehicles, we've dreamed of driverless control. It's only in recent years that those dreams have come close to fruition. Success has been a long time coming. Indeed, an early self-drive prototype was developed in Japan in 1977, though its operation was very limited. It required specific markers in its environment to function correctly and was incapable of managing dynamic situations.
Some elements of partial automation have been in common usage for some time – consider adaptive cruise control or ABS. But as technology improves, we can expect to see vehicles reaching full automation. Today, automation is officially classified with a six level schema:
Level 0. Full manual control.
Level 1. Manual control with driver assistance such as cruise control or adaptive braking.
Level 2. Partial automation where the driver must monitor constantly and be ready to take over.
Level 3. Conditional automation where the human driver may divert attention, but must remain responsive to alerts.
Level 4. High automation with unsupervised computer control but only for specific scenarios.
Level 5. Full automation where the vehicle operates entirely without human intervention.
Of course, the difference between autonomous vehicles in controlled environments (such as the 1977 prototype) and vehicles operating 'in the wild' is enormous. Real-world autonomous vehicles need not only to control basic movement around fixed infrastructures like roads, buildings or traffic lights, but they must also respond to unpredictable events. If a pedestrian steps into the road, the vehicle needs to detect this and make the best judgment to avoid harm. This requires complex detection systems such as computer vision and LiDAR, as well as path planning and ethical decision-making to balance potential harms. The challenges in developing these technologies are the main reason that some still have reservations about autonomous vehicles.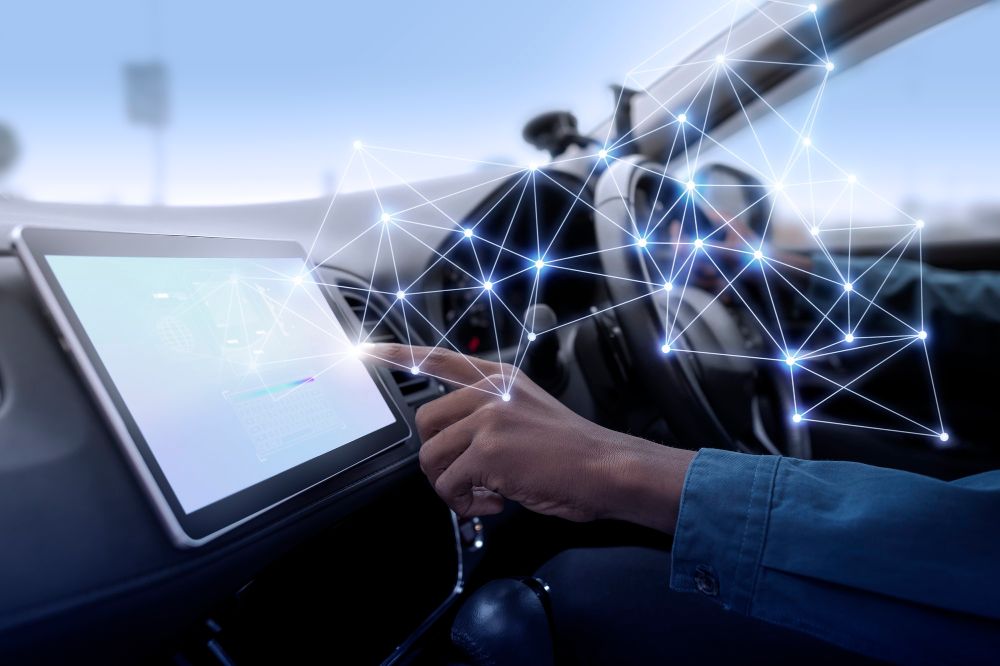 Can ADVs Become Safer Than Human Drivers?
It's relatively straightforward to program computers to carry out predictable tasks, but in the real world, human behavior can be much harder to model. Yet autonomous vehicle technologies are on track to be as safe – and ultimately even safer – than human drivers. To achieve this, they utilize several important technologies.
Firstly, human perception is highly complex, using all five senses to generate an immediate, detailed and meaningful understanding of the world around us. To model these perceptual abilities, ADVs use technologies such as computer vision. Computer vision doesn't just detect forms, it also produces symbolic information to allow analysis and decision-making. ADVs also use advanced sensor technologies like RADAR and LiDAR. LiDAR (light detection and ranging) is a method of detecting the distance to objects by measuring the return time of laser signals reflected off them.
Rapid perception for ADVs is essential for quick reactions to dynamic situations. That's why LiDAR in particular is favored for determining distances, since nothing is faster than the speed of light. LiDAR's three-dimensional assessments may therefore be as good as, if not even better than our own depth perception. Indeed, electronic sensing technologies have a robustness lent by their very lack of humanity, in that they are not subject to distraction. Statistics show that driver distraction is one of the main causes of road accidents, along with speeding and intoxication.
Safety-Driven Development Processes in Autonomous Driving
Nothing is more important than safety in the development of autonomous vehicles. We are all too well aware of the dangers of motorized transport, for passengers, pedestrians and other road users. That's why extensive risk analysis is conducted in ADV research. Autonomous vehicles must be tested in diverse real-world driving environments, not just controlled scenarios. Poor weather conditions with bad visibility and wet roads add greater difficulties. Plus complex and multi-user junctions and, especially, traffic situations in urban environments can lead to unpredictable human behavior, which ADVs must be able to respond to.
It has been said that ADVs would operate much more safely – and efficiently – if they were the only vehicles on the road. Purely automated cars could improve road congestion by driving closer together at higher speeds than is possible by human drivers. But for the time being at least, ADVs must share space with other drivers and vulnerable road users. It is these scenarios that must provide the criteria for ADV safety. That means that throughout development, there must be very broad parameters about conditions of operation, which have to be factored in at every stage.
Technology Is The Answer To ADV Security
While these strict criteria present considerable challenges, they are also pushing forward some of the most innovative technological solutions. Let's consider three of these specifically.
Firstly LiDAR. As we have already seen, LiDAR is an extremely quick method of determining distances using laser technology. It is also capable of constructing a highly detailed picture of the world – indeed, one of its other uses is in architecture and construction to construct 3D models of complex development spaces. It is similarly useful for detailed modelling of ocean floor terrain where other methods would be unfeasible. For ADVs, these precise 3D pictures of the vehicle's environment are invaluable.
The other primary sensor for ADVs is RADAR, which works similarly to LiDAR but uses radio waves rather than laser light. Of the two, LiDAR provides better accuracy and precision, since it uses shorter wavelengths. However, RADAR's greater wavelength means it can sense over longer distances and is less affected by poor weather conditions. A combination of both sensing technologies therefore provides the most robust approach.
Finally, computer vision, which is one of the central pillars of the AI revolution. Computer vision works with visual input via image capture devices as well as data from other sensors. Crucially, however, it also interprets these inputs to identify meaningful entities and relationships in its environment. This technology is important for ADVs to distinguish pedestrians and cyclists from street furniture, for example. And it yields the ability to interpret road signs and traffic signals.
Regulations and Legal Frameworks for Autonomous Vehicles
The importance of safety for ADVs means that regulatory issues are a hot topic. The UK government, for example, published its review of regulations for automated vehicle technologies in 2015. The document acknowledges the revolutionary significance of self-drive cars and sets out in detail the requirements for safe testing of ADVs on Britain's roads, including:
New vehicle standards
Roadworthiness and maintenance
Safe use obligations
Registration and licensing
Insurance and accident liability
Road infrastructure standards
Cybersecurity and data protection
Above all, the document is not intended as a restriction to ADV development, but rather to push forward safe development. Using such guidelines, technologists, manufacturers and users can be reassured that the introduction of autonomous vehicles will be in accordance with strict standards and reliable development requirements.
Conclusion
Autonomous vehicles present one of the most exciting technological developments of our age. Though a pleasure for some, car driving is a burden for many and presents serious safety and environmental hazards. ADV technology is pointing the way to a cleaner and safer road experience, availing of more efficient vehicle control methods and robust safety standards. Above all, the development of LiDAR, RADAR, computer vision, and other technologies is at the forefront of the ADV revolution and is vital for the impressive safety standards that we can expect.