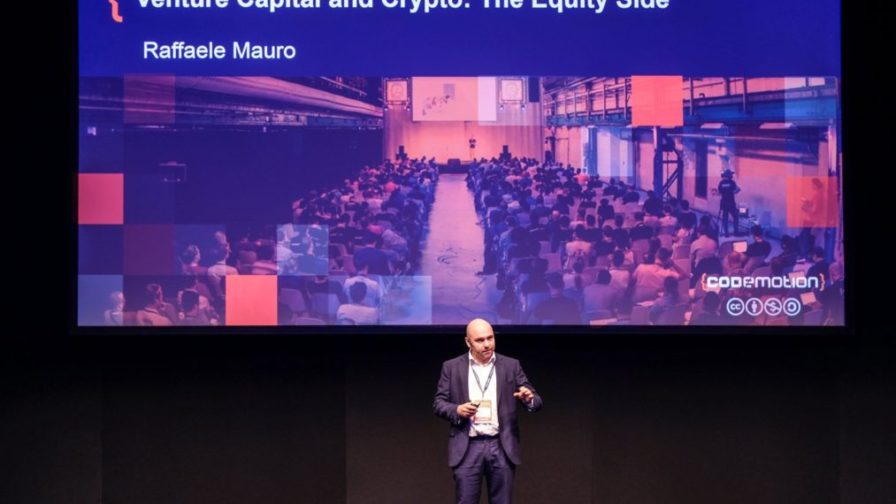 Raffaele Mauro, managing director of Endaevor Italy, was guest speaker at our "Blockchain and Crypto values Conference" recounting his vision on Blockchain in the talk "Venture Capital and Crypto: The Equity Side". He is also the author of the book "Hacking finance: the bitcoin and blockchain revolution" published by Agenzia X.
During the conference, Raffaele had the opportunity to tell his vision on the future of cryptocurrencies, blockchain and all possible applications that these technologies will allow to convey. In this interview, he takes the opportunity to deepen his personal thinking.
The cryptocurrencies have given a great innovative boost to the affirmation of the blockchain and the bitcoin represents the most important, famous and significant expression.
These technologies, or rather "cryptotechnology" and all the systems based on the blockchain seem to promise to substantially change the way we will live in the future by decentralizing, not only work models but also activities related to everyday life.

After the bitcoins there has been a great wave of innovation that has generated crypto technology.

According to Raffaele cryptofinance could become an important element of technofinance (Financial Technology or FinTech) allowing the provision of financial products and services connected to them through the use of blockchains.
Raffaele thinks the future may reserve different scenarios for blockchain technology from the most basic one in which blockchain will be part of FinTech, as is already happening, to an optimistic one in which blockchain will be a protocol as simple and accessible to everyone as is the smtp protocol for email, allowing, among other things, to enable some financial instruments such as global payments.
Although it is not at all obvious that this technology will spread and how long it will take. Its diffusion, however, could be an important driver for many financial applications whose statement could lead, in a sort of virtuous circle, to a renewed push to the propagation of blockchain technology.
Raffaele tells us that the potential of the blockchain and its success, can have repercussions on entire industries like those that deal with IoT, but there is a long road ahead.
This technology still needs a lot of research before it can be affirmed.

The Blockchain 2018 conference was a great opportunity to network, study and better understand this technology, concludes Raffaele, but represents only a small step of the long road that needs to be covered to be able to understand and make the most of the potential of the blockchain.