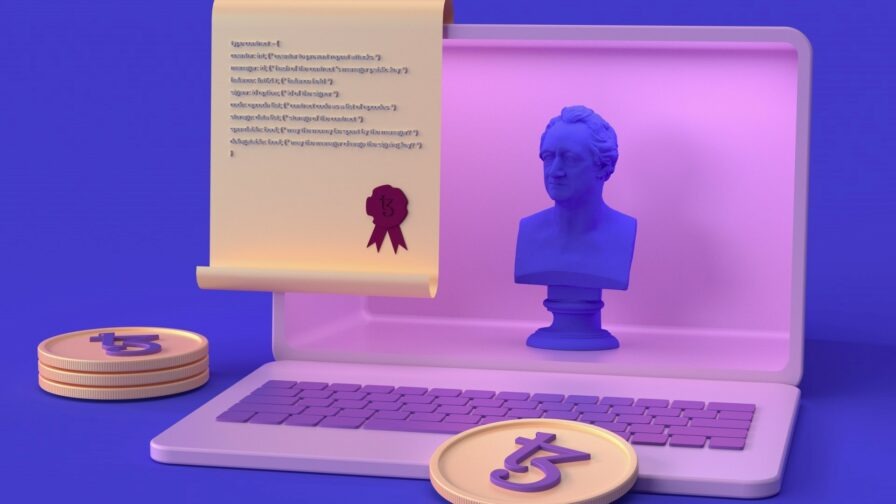 What exactly is Web3?
The term Web3 is used to refer to the Internet's next stage, which will in theory be characterised by being a decentralised online ecosystem. The idea is that within this ecosystem, users will be owners and therefore will not be subject to the monopolistic control that characterises the Internet as we know it today.
Essentially, Web3 entails a transfer of ownership from Big Tech and large companies to the end user. In this environment, users will earn ownership over the digital products and services they use by contributing to their development and maintenance.
How is Web3 different from Web2?
The main difference lies in who owns and manages Internet products and information flows. Within the current paradigm, these elements of the Internet are owned by gatekeepers like search engines, governments, and social media platforms.
As things stand today, it's increasingly difficult to make a product or service available online without going through these gatekeepers, who act as intermediaries. In addition, any actions or interactions that take place through these intermediaries are owned by them, and not by the users involved.
This is precisely what Web3 aims to change, handing over more control to web users.
A brief history of Web3
The term Web 3.0 was originally coined in 2014 by computer scientist Gavin Wood. It's important to note that Wood was the founder of Ethereum, the second largest cryptocurrency by market cap. This is a good indicator of the full scope of Web3 as a project that can transform not just the Internet, but society at large.
Wood's vision for a new Internet is based on the assumption that Web2 is excessively regulated. According to Wood, Web2's modus operandi overlaps with governmental functions and can be dangerously intrusive. Wood and other supporters of a new concept for the Web suggest that the future lies in re-decentralising the Internet, along the lines of Web 1.0.
The conversation about how the new Web should operate began gaining traction in 2018, following large-scale data breaches and scandals like Cambridge Analytica. From that point on, increased online surveillance, censorship and data losses have done nothing but confirm that something is wrong with Web2.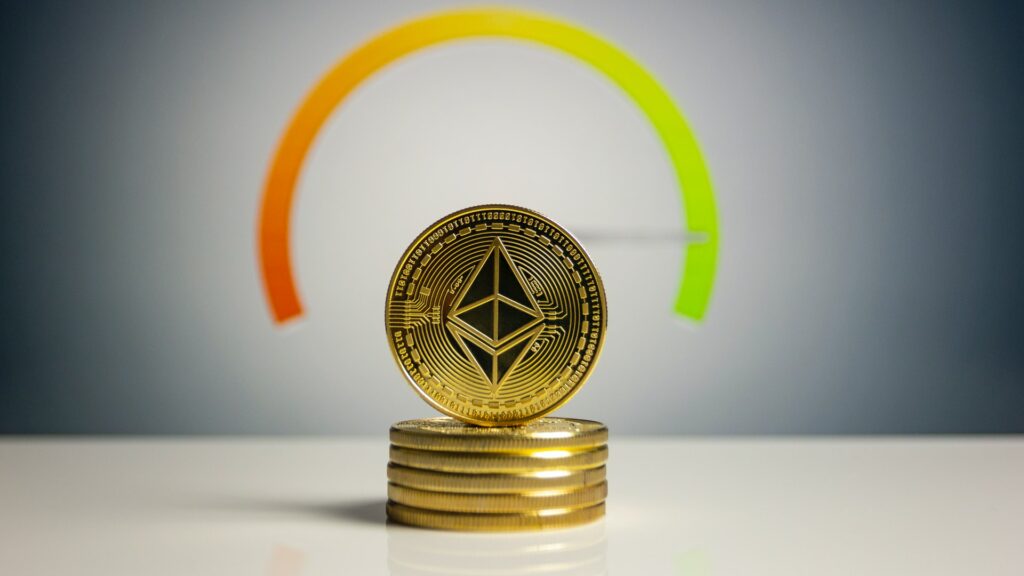 Basic concepts in Web3
Blockchain
Blockchain is the foundation of the new decentralised online ecosystem. In other words, Blockchain provides the supporting infrastructure of the new Internet. To understand how this works, we can look at how the current Web architecture works.
In Web2, developers have freedom to create apps, but they're limited in terms of how and where those apps are stored and managed. In most cases, apps are either hosted in a single server or in the databases of cloud providers.
Web 3.0 changes this by enabling apps and other digital products to be run on Blockchain. The addition of Blockchain means that apps are no longer (and not just) apps, but dApps (decentralised applications). For example, a dApp can be deployed to a Blockchain platform like Ethereum, where it "lives" free of the constraints of a centralised server. This means that Blockchain-backed dApps cannot be taken down or blocked. Moreover, developer and user identities remain anonymous.
NFTs
NFTs or non-fungible token support the monetary aspect of Web3. The Internet is a global economic playground that offers monetization opportunities. However, in Web2 the biggest and most profitable opportunities are in the hands of a few.
Think about how social media platforms monetise user data, or about how traditional app marketplaces impose their monetization models on developers. Under this model, there's a clear difference between consumers and service providers. Most of the money generated online goes to service providers.
Web 3.0 promotes an alternative economic model where opportunities for monetization aren't dependant on central banks, traditional financial institutions, or corporations. Anyone who participates in the new Internet protocol can be rewarded with a financial incentive, which comes in the form of a token or NFT.
The main characteristic of this type of token is that it's unique and therefore cannot be traded or replaced with "more of the same". The value of an NFT lies in its uniqueness and on user perception, not on a pre-determined exchange rate.
In Web 3.0, anything digital can become a token or NFT. This includes digitalised music, content, art, and even virtual plots of land. These virtual goods can be sold directly by the owner or creator to consumers, who gain ownership and resale rights.
Related: Blockchain, tokens, and smart contracts.
Peer-to-peer networks
Earlier in this article we've said that in Web 3.0, dApps run on Blockchain as opposed to a centralised server. However, there's an alternative: peer-to-peer nodes or networks.
These are distributed architecture models where several devices are linked together and can exchange data or other digital goods without being under the oversight of intermediaries. Peer-to-peer networks are characterised by:
Being self-governing entities that don't depend on central authorities.
There's no distinction between client and server, since every peer can be both things at the same time.
Every peer or node has an identical copy of the ledger database. This makes Web 3.0 more transparent, more robust, and more secure.
This, coupled with the NFT concept, means that everyone can be a shareholder under the Web 3.0 paradigm.
Key capabilities of Web3
Money as a native web capability
Under Web 3.0, money will be integral part of the Internet, not a separate concept run by entities outside the Web. Obviously, our concept of money will have to be redefined accordingly from fiat currency to blockchain-enabled value systems and tokens. These could include cryptocurrency, NFTs or cryptographic assets.
In the new-generation Internet, payments will be built into web capabilities. For example, running a dApp on Blockchain platform like Ethereum means that any payments or income generated by that dApp go through this platform and don't require integration with third-parties, like banks or payment processors.
The building block of a token economy
Building money and payments into web capabilities supports the token economy, where entrepreneurs or companies don't need to secure venture capital in order to launch their creations.
Instead, in Web 3.0 everyone has equal ability to release tokens and sell them to the public or target audience. This way, projects are funded by the people who benefit from them, not by traditional investors or loan lenders.
This is a crucial fact to understand, since it paves the road for a new model of online commercial transactions. This model is currently being defined as Decentralised Finance or DeFi, which allows users to lend, borrow, trade, or save without resorting to intermediaries.
From user-generated to user-owned
Dcentralised apps and platforms enable a user participation model that goes from user-generated to user-owned content. This isn't a trivial difference, as ownership goes hand in hand with ability to monetise online content and interactions.
This becomes a key capability of Web 3.0, which doesn't only return control and privacy to Internet users, but lets them turn content and online participation into a source of income. Apps, programmes or platforms developed for Web3 are not owned by companies, but by users.
We can think of the new Web as a collaborative effort where users have access to a decentralised online ecosystem, in exchange for helping develop and maintain the web products and services they use. This means that in Web 3.0, everyone has an opportunity to make a living by participating in the new Internet protocols, whether it is by creating dApps, maintaining them, providing hosting, or improving web services.
In doing so, using Web 3.0 isn't limited to reading and writing content online, but allows users to build and govern their own Internet networks.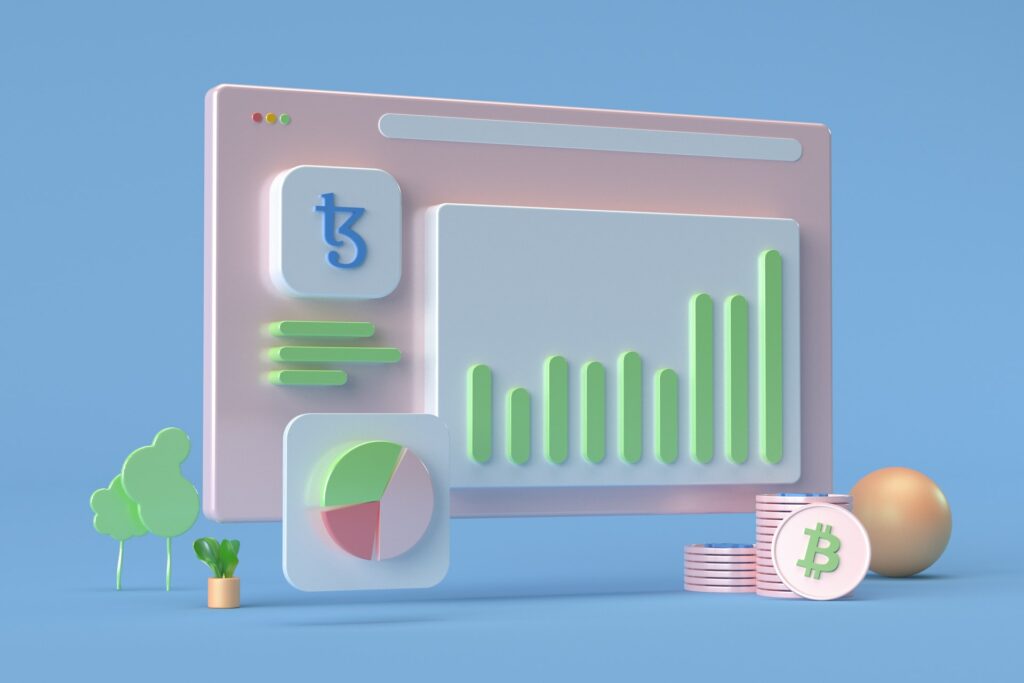 Conclusion
Web 3.0 is a distributed online ecosystem with built-in financial capabilities that can disrupt the way we use the Internet and make a living.
The adoption of Web3 will be gradual, although some aspects of it are already underway. How its deployment happens and when it happens remains to be seen, since the concept of a third-generation Internet itself is still under development.
It's impossible to predict the exact path that will take us to Web 3.0 and how exactly the new Internet will look like and function. For one, new developments are limited by the existing technological and regulatory environment. Public understanding and acceptance are also key in determining the adoption of this new Internet model. Plus, the key players of Web2 (think Big Tech) will probably do their best to resist the implementation of a decentralised online ecosystem.
Despite these hurdles, change is in the horizon and some elements of the new Web are now a reality. As a developer, it pays off to be prepared for change by becoming familiar with the skills and technologies that will form the skeleton of Web3.