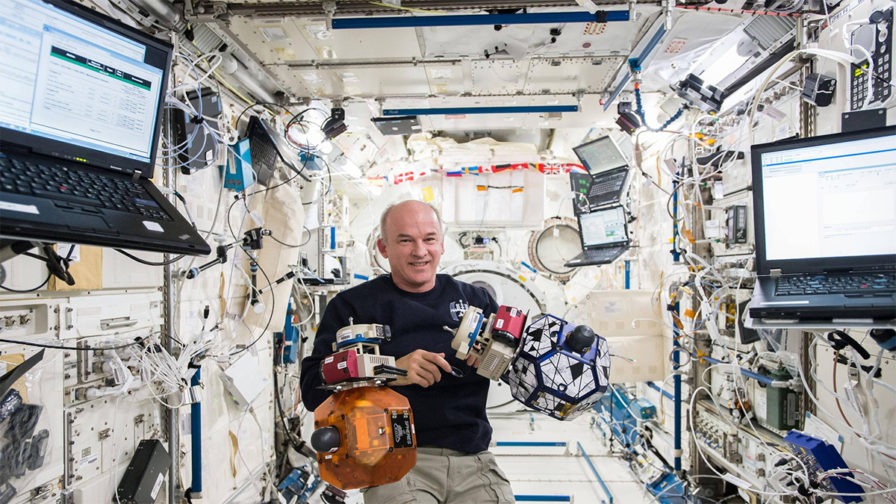 You've probably thought about securing smart devices such as cars and homes, but have you thought about securing space with blockchain technology? The increasing adoption of connected technologies exposes aircraft, airports, satellites, and the interdependent aerospace ecosystem to new types of risks. And it's being taken extremely seriously.
This year's DEFCON Safe Mode even had space security on the agenda. The US Air Force and DOD's Defense Digital Service hosted the Space Security Challenge 2020, a mixture of virtual workshops and prize challenges related to securing space systems, including a live capture-the-flag (CTF) style satellite hacking competition dubbed "Hack-A-Sat." Then, this month the White House released a new space policy Space Policy Directive (SPD) 5.
The policy is considered by security experts as the first comprehensive government policy related to cybersecurity for satellites and related systems, outlining best practices for agencies and companies to prevent space systems from hacking and other cyber threats.
One company, Xage, is using blockchain technology to ensure data security in space. Xage Security has developed a blockchain-protected security platform for IoT, creating a tamperproof "fabric" for communication, authentication, and trust that assures security at scale.
The platform supports any-to-any communication, secures user-based and machine-to-machine access to existing systems, works at the edge even with irregular connectivity, and gets stronger and stronger with every device added to the network. Their solutions have been deployed across a range of industries including energy, utilities, transportation and manufacturing.
I recently spoke with CEO Duncan Greenwood and Kip Gerling. Sr Director Business Development at Xage Security to find out more. The explained that Xage had received a Phase 2 Air Force award to help protect the US Space Command. The heart of the project is preparing the Space Force for their upcoming challenges in distributed security and distributed coordination between different systems.
Duncan explained that akin to the digital transformation that has emerged across industries, the Space Force is trying to achieve space domain awareness, which includes a consolidation of satellite data to try and get a complete picture of what's going on both in space and on the ground. This includes the creation of common security and data frameworks. However, this does pose some specific challenges in a more extreme form than those on the ground. As Duncan details:
"You want the satellites to cooperate, but which satellites can talk to each other is constantly changing as they are all in different orbits and so they may or may not be able to see each other at any given moment. Similarly, the cooperation with assets on the ground may change at any given time. So each satellite or subsystem needs to be able to work independently but also needs to be able to cooperate successfully to aggregate data to perform effective analysis."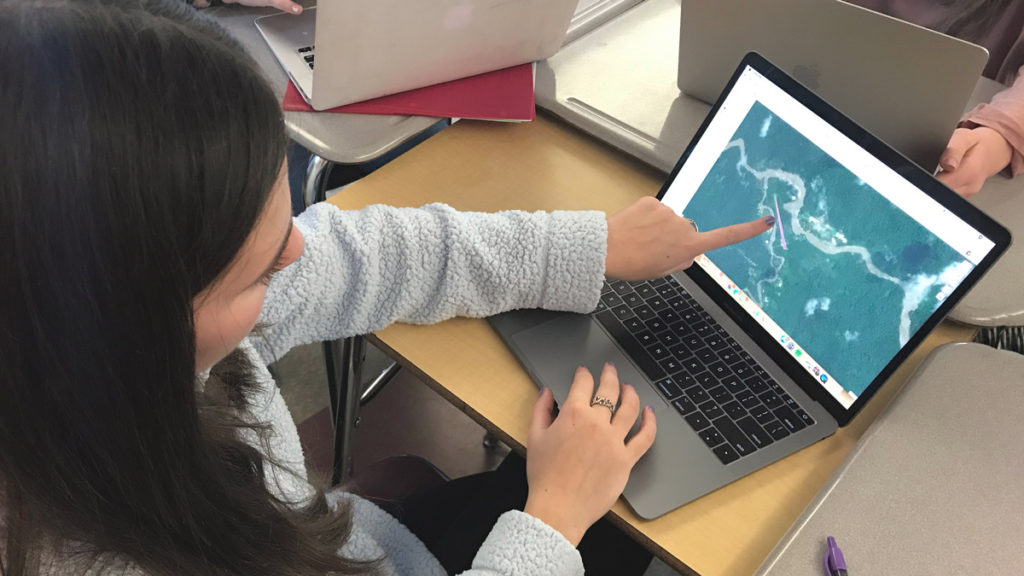 There's also an edge processing challenge. "Because you can get a lot of data on the satellite, it's fairly difficult to move all of that data back to the ground. Thus intelligence processing at the edge is necessary."
Blockchain technology and the challenge of multiple party access and mixed-use assets
There's also the challenge of multiple parties and data access.
"It's no longer just the air force wanting the data, many different parts of the military or the government may want to view data and who can access what is always a complicated problem in most situations. Some of the data may be highly sensitive; even the fact that you've gathered the data may be controversial. So, this complex access control for data is a classic Xage problem that we deal with."
With data comes sharing: "A single satellite may be able to handle a bunch of commercial communication, for instance, but it might also be performing some government functions at the same time."
While traditionally the satellites' challenge was either ensuring they were not under attack or their internal network broken into, the sharing of data raises new challenges such as access control and data security, at the level of the individual applications, individual sensors, the respective processing units.
Introducing Dynamic Data Security
In 2017, Xage Security introduced the first and only blockchain-protected Security Fabric for industrial operations. Since then, Xage has built upon its platform to develop the first tamperproof system and the first universal access control for all industrial operations and devices.
This hierarchical system enables multiple simultaneous updates across the Fabric, regardless of location or connectivity––and is a world-first for blockchain-protected security.
Earlier this year Xage unveiled Dynamic Data Security. This new offering enforces tamperproof data security, enabling secure and dynamic data sharing between multiple systems, multiple locations, and multiple parties. The DDS system can also support data hashing, signing, and encrypting from the data source.
Additionally, it also stores security metadata in the Xage Fabric. Using this system also means safe data replicating across Fabric and all other places the data may be consumed.
Security is critically important in the age of data spoofing – where a hostile satellite could try to imitate one of your own satellites. Whether it's from satellite to satellite or satellite to ground, Xage guarantees the authenticity and confidentiality of satellite data in real-time on a zero-trust basis.
The air force has become increasingly innovative, creating AFWERX in 2017, a program that facilitates relationships between startups, industry innovators, academia, and the military to create transformative opportunities and foster a culture of innovation across military and space tech.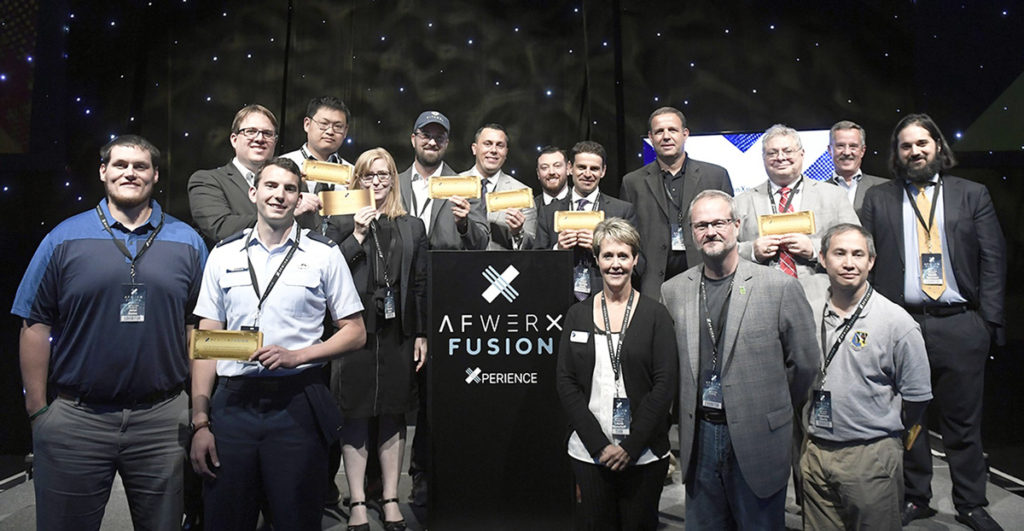 Kip notes:
"I think the reason they initiated the program, from an innovation standpoint, is according to their intel, the bad guys are actually out-innovating from a defensive standpoint, which I think really caused them to lean forward, take pause and then create this program. They have very system architecture for their mission needs. Part of the challenge is not only you have to have a security infrastructure for a heterogeneous ecosystem. But if that system goes down, there has to be a redundant system that can take over for that mission need."
Part of the opportunity is the speed of innovation itself. As Kip asserts, "They think in 3-5 years progress. This is how fast things are evolving. Just as you're not going to run a warehouse five years from now as it currently operates, five years from now, you're not going to run a space system the same way."
Duncan concludes, Xage's ultimate goal is to bring Xage level protection into the Space Force, "A base level of protection to space commands, and with it enable a bunch of improvements in their operational capabilities and combine that with a reduction in the cyber risks we're facing. And if we can do that, then we'll be pretty happy."
Want a career in blockchain technlogy?
Blockchain technology is considered one of the most in-demand developer fields of the year. The opportunities evolve whether you want to shift to a developer career in blockchain or improve your blockchain developer career.
Duncan notes that there are a number of interesting companies tackling a variety of distributed system problems. "It may be cybersecurity like Xage, or it may be more about analytics or AI, or more focused around data combination and data aggregation.
It's a part about finding the right company to work for, but also the willingness to work in very agile environments with very new technology: "I think it's about the willingness to dive in and just try new stuff and see yourself out."
Regarding blockchain technology resources, Duncan rates Stellar for developers and suggests you download TensorFlow and play with distributed AI systems in Azure.
There's plenty of books, and he spoke of a recent interview of a prospective employee, noting, "For somebody who's never practiced professionally, he really seemed to have a deep understanding of blockchain and security, and I asked him if he found a great book to read or something. He looked at me funny and said, 'You know, I found some great videos on YouTube.'
Duncan also admits, "I can't resist saying if they're great developers, then they should certainly contact Xage!"
Want to launch a developer event despite the challenges of COVID-19?
If you want to know more about how modern technologies and tools can support you for – and during – the organisation of a virtual event, don't miss this article showcasing the best tools we used to host our online conferences since the COVID-19 outbreak.