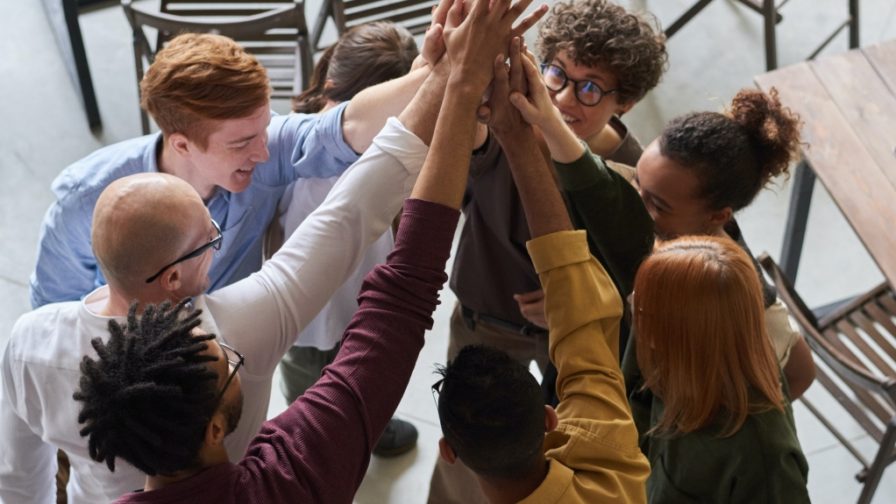 Not a job, a vocation
Management is key to the successful growth and maintenance of any community. But, as many developer community managers do so as volunteers, they have a delicate balance to strike with regards to the community's needs and their commitments.
If you're no longer asking yourself why to start a developer community and feel ready to, that's great! We are 100% with you. But, starting as a fresher CM can still be daunting, which is why it is best to approach the role as you would any other development project.
You need to identify your goal, define your idea of success, and then plan every step of your journey. Of course, your non-community responsibilities also have to be considered, which is why organisation is so important.
Last but not least, making mistakes. This is inevitable. Accept it. But you can still reduce the amount of damage you can make by avoiding the 5 most common mistakes developer community managers make!
What makes a good developer community manager?
/There is a wide range of skills that a good developer community manager needs. They come from both the hard and soft skill categories, but the thing that combines them effectively is organizational ability. If it helps, think of each skill as a cog – some large, some small, depending on how often they are needed – and they all have to move in concert to get the best result.
The specific hard skills will depend on the nature of the community goals and shared interests. They could be design or data analysis competencies that rely on knowledge of particular platforms or systems, or they might be based on the language used for development.
Alternatively, a tech community manager's hard skills might be outside the scope of the community's founding focal point, but vital to advancing community growth and cohesion.
Soft skills, on the other hand, tend to be industry-transferable and cover, but are not limited to, all aspects of interpersonal communication. Three standard soft skills are highly relevant to community management, and they are:
Emotional intelligence: the ability to not only recognise and manage your own emotions but also the feelings of others.
Social intelligence: often referred to as 'tact' or 'common sense', this soft skill is vital in handling conflict resolution, dynamic team adaptation, and personality clashes.
Team building awareness: the sharp end of collaboration, managing a community means you must be able to lead by example to create an inclusive and supportive environment for all types of people and the multiple personalities that make up a community membership.
What does managing a large community require?
To manage a large community, a CM must cultivate a growth mindset. Considered a soft skill, a growth mindset usually means that you are capable of viewing your abilities, talents, and response to events as things to be dispassionately assessed and improved upon.
In terms of a tech community, this growth mindset is beneficial when applied to the group as a whole.
A growth mindset requires:
Openness to feedback: not everything you do will land as intended, so being able to take feedback constructively rather than defensively will help you adapt your strategy to achieve future success.
Flexibility: a community is continually evolving, and milestones may need to move, so avoiding the rigidity of thinking is essential to reaching community goals. Particularly on an interpersonal level, a positive community culture is developed and maintained through a willingness to adapt to a different membership's needs.
Persistence: if things go wrong, you must be able to see past the hurdle. You need to be willing to put in the time and effort to get things back on track. This no different to a professional work ethic, so don't give up when things get complicated, but use these hard-learned lessons to plan responses to potential issues in the future.
Consistency: from fledgeling to firmly established, a community's 'personality' should be clearly defined. Every group naturally evolves over time but, particularity in large communities, success depends on having behavioural consistency and a reliable 'voice' that leads.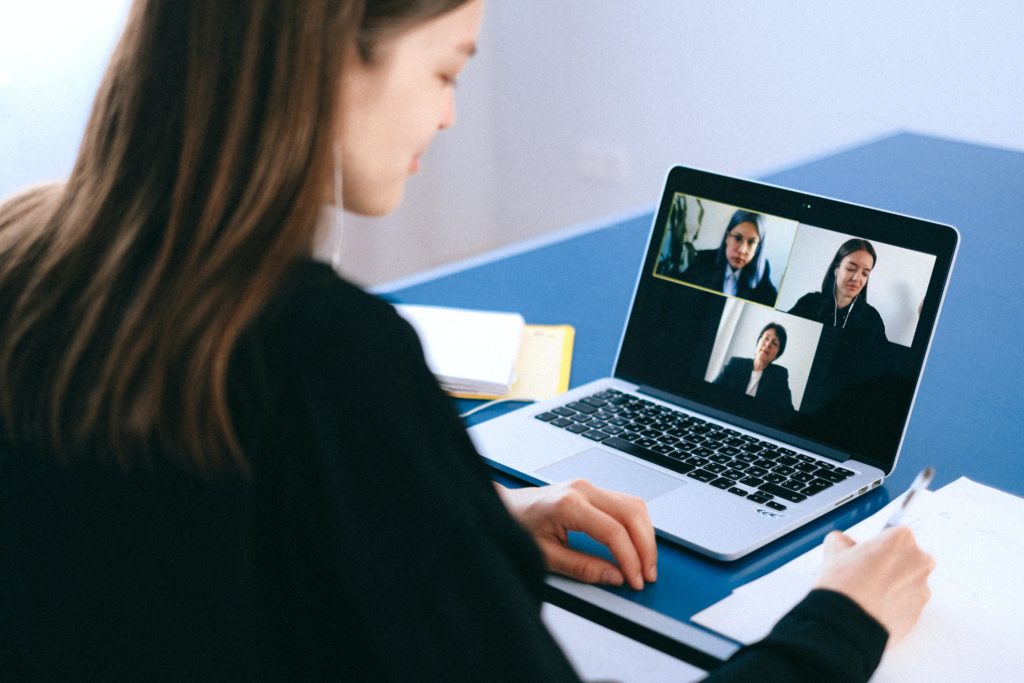 How do you successfully grow a community of developers?
The trick to growing any community is to build growth into your plans. This is where your organisational skills and time management capabilities will really come to the fore. But before you can start planning, you need to define what success means – not only to you but also to the community as a whole.
A community usually gathers when the members have a shared goal. As a developer community manager, your primary responsibility is to create an environment that smooths the way to this goal being achieved.
With that in mind, personal success might include implementing processes that allow for easy-to-maintain and responsive communication paths, measurably increased community engagement, or planning and hosting events and activities that receive a certain percentage of positive feedback from the attendees.
In terms of the wider community, however, success is not just about achieving the shared goal. Maintaining an inclusive culture, growing the community reach, meeting – or exceeding – the technological milestones, and building a positive reputation can all be part of a community's idea of success.
But, it is important to remember that you can only measure if you have a baseline, so once you have a list of KPIs, it's time to decide how they will be assessed.
And this is what we mean by building growth into your plans. If you set each target against a specific time-frame (monthly, quarterly, or annually, for example), you will be able to see what you have achieved, as well as what you might need to maintain momentum.
What metrics should you use to drive growth?
Community growth management inevitably involves increasing audience reach. Social media is a tried and tested way to do this and, helpfully, the platform-specific metrics are often inbuilt. But, a Facebook post or tweet's reach is not the only measurable and useful KPI.
Arguably, the level of community member activity in online jams and meatspace meetups is a more nuanced indication of community growth. As part of your growth planning, you should have scheduled a series of events and activities for members to take part in over a predefined period.
If attendance requires a ticket and uptake numbers increase from event to event, then growth has been achieved. But by limiting ticket availability at the start and using the metrics to define a size for successive events, you not only keep the member experience manageable but also encourage a 'limited edition' impression of the event.
This can help to boost the community metrics in other impactful ways.
Other less activity-focused metrics that are applicable to all tech community management tasks and responsibilities might include:
Time-based tracking and analysis of change.
Documented (i.e. signed up) member retention and growth.
Positive member review of any event or activity.
Increased member engagement via feedback and adaptive processes.
The volume of response to communications, i.e. emails, newsletters, platform updates etc.
Ultimately, the level of member responsiveness is a good indication of where you should focus your efforts.
By driving engagement, encouraging collaboration, and making it clear that you welcome feedback, you can collect a wealth of data that can help you to identify the best course of action to drive growth further and improve your competencies.
Finding and adopting a management framework for your offline and/or online community is also very advisable.
What personal goals should a developer community manager set?
As a tech community manager, your goals can be split into two distinct – yet inter-connective – categories: personal and group. Both have relevance to the role of a community manager, and both can exponentially improve the functionality and health of your community.
Personal goals, however, will have a more significant impact as, by improving your skillset, you will be able to better serve not only yourself but also your community. These goals might include:
Events management: planning events takes practice if you want to make sure you get everything right. You need to consider the venue (either meatspace or virtual), how many you want to attend, the ticketing process, the event amenities (i.e. bathroom breaks, food and drink availability etc.) and the scheduling of hosting tasks.
Communications planning: keeping your community appropriately informed is key to building engagement. Deciding how, when, and where you will provide updates (or responses to inquiries) and sticking to these processes is how you inspire loyalty. The members will want to know that they are being kept in the loop, and this basic courtesy is how you show appreciation.
DevRel: although often dismissed as marketing, Developer Relations is actually vital to the health and growth of a community. As with every tech community management skill, DevRel is inter-connective and often related to Developer Experience. It involves fostering trust, collecting and relaying information, inspiring action, and ensuring that universal principles and practices are shared widely.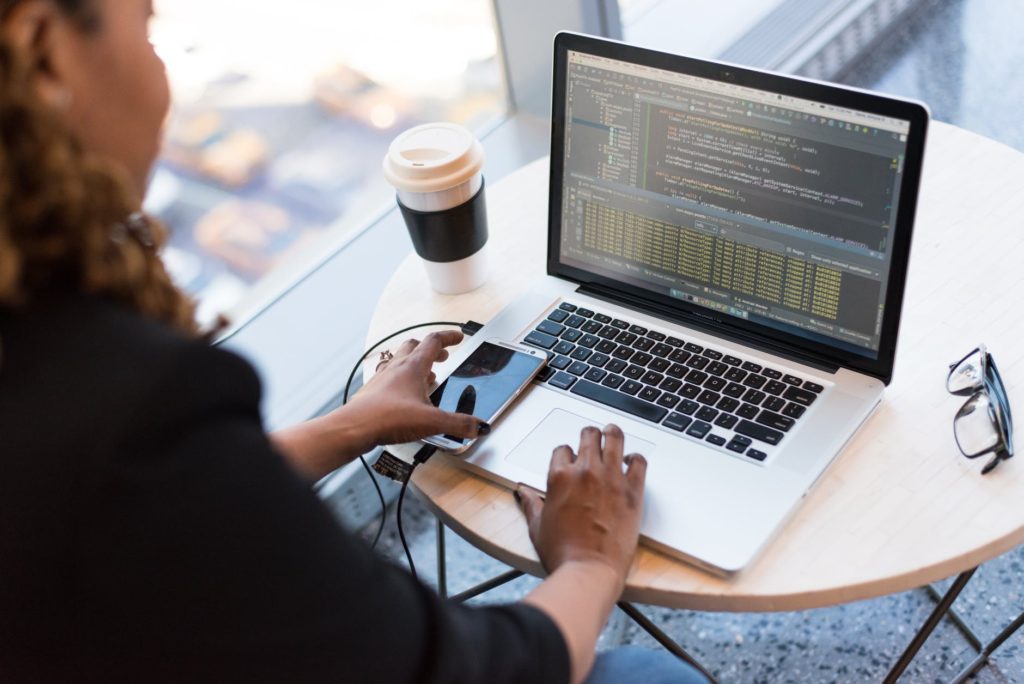 What channels and tools should a CM use?
In every group or community, the appropriate channels of communication will depend on accessibility and reach.
Social media is key to reaching a wider audience and is the most intuitive way to deliver news and attract an audience, particularly when backed up by a separate repository of more detailed information (i.e. GitHub for code and a website for event calendars and updates).
Twitter is particularly useful, and its platform restrictions force brevity. This can be more interesting to an audience, piquing curiosity in 280 characters or less. Linking with snapshot visuals is inbuilt, and anyone can see the information, allowing for a controllable presentation of community culture and commonalities.
Twitter's API also allows for quick analytics and easy monitoring as multiple apps are compatible, allowing you to track your mentions. These include Audiense (previously called SocialBro), Sysomos, and uberVU.
A subsidiary of Hootsuite, uberVU lets you 'pin' a specific metric in combination with other KPIs to create a community-specific and streamlined social media hub.
Facebook describes itself as a cornerstone of [your] online identity, and many of the tools used by businesses to expand their reach are just as useful for a developer community manager looking to increase active community membership.
Where Twitter has speed, Facebook has depth; there are no restrictions to length or content (and you can even add a CTA button), so a post can be more broadly informative while still acting as a funnel to the community's main channel.
And, if you want to know more about community management tools we've got you covered! Have a look at the most commonly used tools by Codemotion's communities, find out Codemotion's recommended tools to start a community or check out a list of the top tools for advanced community management.
What is the most important skill to focus on improving?
In short: organisation. Because community management isn't just about checking things off a list; it's about identifying needs, setting tasks, prioritising importance, and being aware at all times of how each action may impact other activities.
Proper organisation means that a skilled CM can manage the task journeys from start to finish, scheduling deadlines in a way that makes the volume of community management responsibilities easier to coordinate with non-community commitments. No matter what the task may be, its best chance of success rests on your ability to plan and execute it.
Particularly in a collaborative environment, the most efficient way to do this is by utilising task management software to optimise efficiency.
One of the most popular is ClickUp. With an intuitive and visually logical interface, it allows you to create templates, set recurring tasks, and comes with customisable reminder and notification settings to keep you on track and in line to hit deadlines.
Alternatively, consider Todoist, Taskque, or Hitask. All have a range of USPs, but all offer free versions for a budget-constrained developer community manager who is looking for scalable task management software that can facilitate a smooth path from concept to community growth.
However, you choose to document the tasks, as a CM, you are responsible for guiding the membership, so setting yourself as reliable and efficient management is an effective way to build trust and engagement.
What best practices should a tech community manager implement?
Setting community rules and behavioural guidelines means that a CM can more easily define and control group culture.
All best practices involve developing effective organizational habits, and it's easiest to think of each task in terms of time: what, how, and when? Consistency is vital, so consider doing the following:
Make expectations clear: each member will benefit from knowing what they should do and when they should do it. They will also feel more supported if they know inappropriate behaviours and actions will be dealt with appropriately, in a predefined timescale. Behavioural guidelines ensure that the community culture is both welcoming and inclusive.
Check in regularly: a community left unattended will flounder. Rather than following a clear path and enjoying group activities and events, cliques will form, and the overall personality of the community will suffer. A CM should be attentive, to both communications and inquiries, scheduling regular check-ins so as not to miss or overlook anything.
Be authentic: a community is grown via common goals and interests. If a CM's intentions are at odds with the broader group, engagement will lag, and collaborative habits will fall away. Authenticity is essential, in voice and deed, so a CM should be sure that they, as well as the community, are consistently and authentically represented.
Listen: by paying attention to community feedback and opinion, a CM can ensure that their management decisions are in line with community wishes. Although not every choice will be widely accessible, transparency is vital if every community member is to feel involved and appreciated.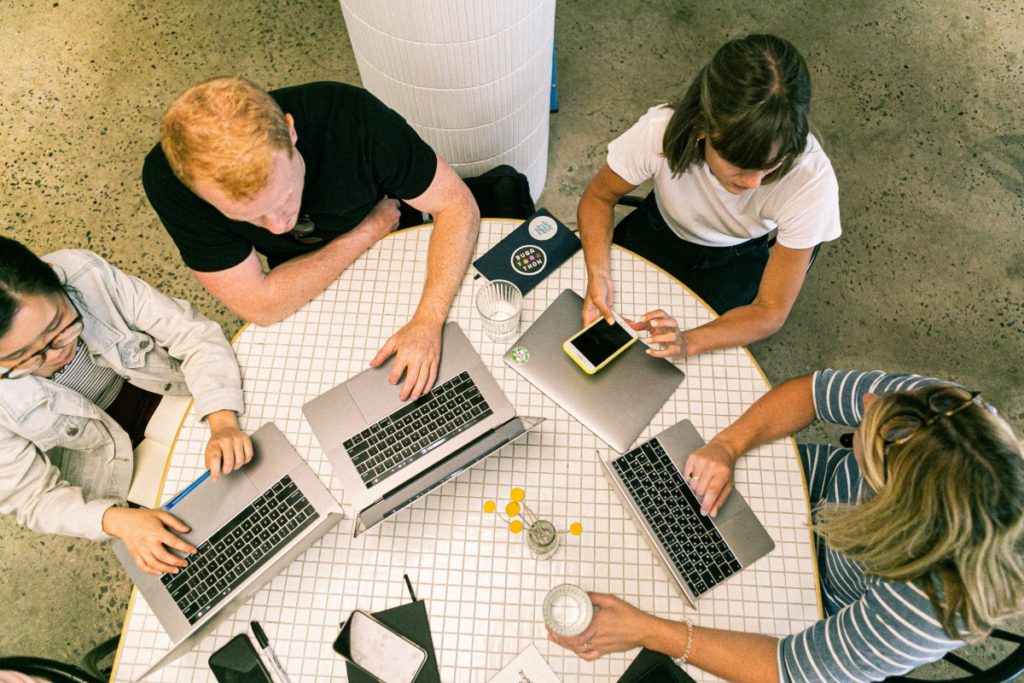 What resources are available for a starter CM?
There are several websites and online communities that can offer inspiration for new tech community managers.
Although not focused on the specific needs of community management, dev.to's particular combination of chatroom, blogging platform and forum makes it an excellent place to share ideas and seek advice.
DZone is another online resource with roots in the Java community, now expanded to accommodate developers in multiple languages. Ultimately, by keeping up to date on industry news and interests, and paying attention to how these existing communities function, a CM can plan for the healthy growth of their own.
Existing communities are, in fact, are a particularly valuable resource. New developer community managers have often been involved in other, small communities before. So, reaching out to the CMs from these groups is an excellent way to not only know what is a priority to consider but also a unique way to get advice on avoiding pitfalls.
If leaning on existing relationships, however, a CM should be careful not to ask too much; ask the essential questions only so as not to exhaust goodwill.
For those who appreciate different viewpoints, consider Building Brand Communities by Carrie Melissa Jones and Charles H. Vogel. Although written from a business perspective, it contains a number of case studies based on global brands that have been successful in building authentic and enriching communities.
For something a little more esoteric, Vogel's The Art of Community: Seven Principles for Belonging makes an interesting reading for those who are new to building and nurturing a community, offering secularised principles that have universal application to any group centred on shared interests.
Improving as a developer community manager depends on what, exactly, you have decided counts as a success. And to be able to track achievements, it is crucial to have a baseline to measure against.
In general, a developer community manager's success is dependent on – and in line with – the wider community's growth and engagement.
So, by utilising the various channels and tools available, paying attention to the metrics, and seeking advice and guidance from more experienced sources, a CM can hone the skills they need. To benefit from the knowledge and expertise of developers who know all the tricks, subscribe to Codemotion today.