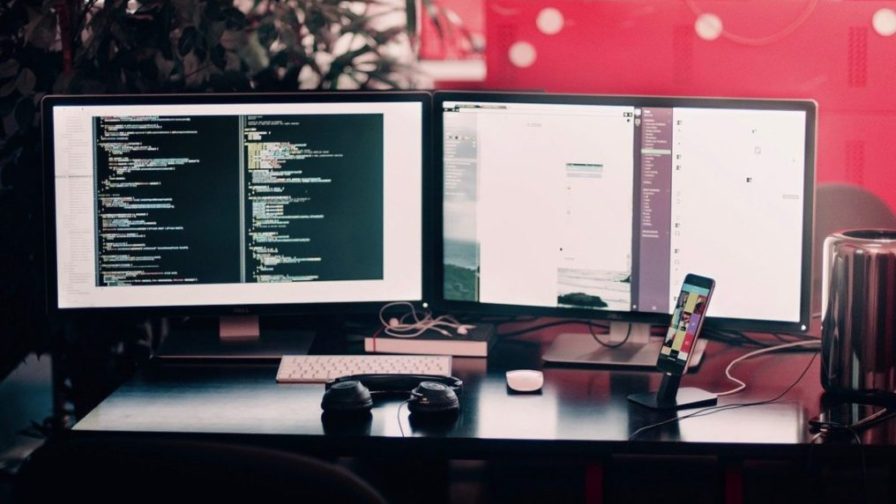 Why this guide?
You may be wondering why a specific guide to developer community management for beginners? Well, let's get the most obvious part clear: this guide is for you if you have little or no experience in launching and managing a community of developers.
Secondarily, community management follows some basic rules and many specific strategies, but when you try to apply these to developers, things tend to change quite a bit.
If you are a developer and or have some experience with developer communities, you already know what this is all about. Developers are a class of their own, so don't expect to apply the general rules and best practices of community management to a developers environment. What works everywhere doesn't here!
That's why you really need this guide if you want to start your tech community and become a community manager. When starting, your main goal is to attract an audience of developers who really believe in a new idea or a particular technology that you are passionate about. The success of a new project is often dependent upon the community that has grown up around it.
To keep alive and engaged this mix of people with different backgrounds, experiences, and expectations is going to be tough… really tough! A successful CM will have planning skills, vision, and organizational skills to help plan events that will engage the members of the community. Read on about developer community management for beginners to get started with the right foot.
Why choose developer community management?
With the COVID-19 pandemic forcing the accelerated adoption of remote working for more and more people, the need for digital innovation has never been more urgent. All kinds of groups are looking for new ways to boost their collective spirit. All communities need guidance to thrive, and this is just as important in tech communities as in any other.
If you choose to become involved with managing a tech community, then you don't just need enthusiasm for the project. Tech community managers need to be motivated, perhaps by a passion for developing a particular technology or maybe the potential manager has noted a need for a supportive community, having the belief that a greater reach can be achieved through an organisation.
If you have the skills and the motivation, then tech community management can be advantageous and productive. Soft skills like developing communication, task management and event organization can also be useful in other situations.
Communities encourage teamwork as well as recognizing individuality, and a tech community manager needs more than just technical skills to make it work.
Sharing a passion for a particular technology can bring together people with a range of skills and experiences that will benefit the progress of a project. Working through potential problems with other developers might iron out obstacles or highlight aspects of a project that have been overlooked. Having the support of a community can be a real boost to the spirit.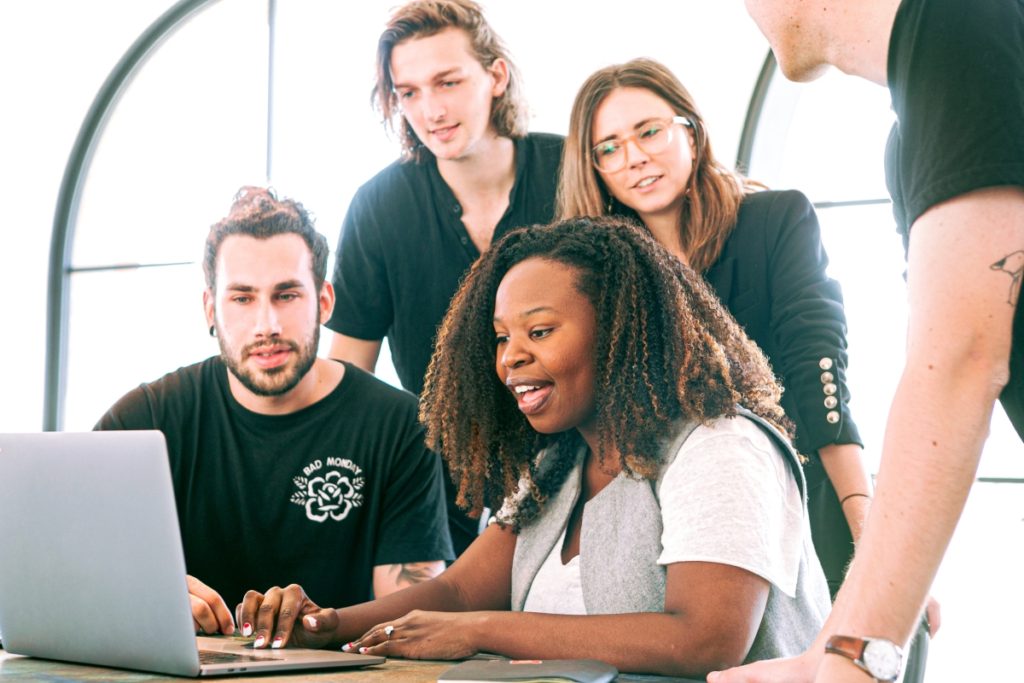 What distinguishes tech communities from any other community?
Tech communities are not all that different from other communities, in that the people involved are all motivated by similar forces, have similar interests and passions, and they have a common goal. The community is managed by an enthusiastic member like any other group outside tech. However, a community of developers is perfectly placed to adopt innovative approaches to communication and outreach.
Virtual connectivity has proved to be as effective as physical meetups in bringing community members together, as long as the disparate demographic of developers is considered. A digital community is likely to be geographically diverse, so online activities for the group need to take into consideration things like the different timezones of the participants. Anything that has an impact on the attendees needs to be considered when planning such events.
A tech community manager needs to be aware of the needs of the members and the risks to the success of the meeting. Planning a strategy for the community is an important part of developer community management for beginners.
Building a community in a virtual environment is much easier than launching many types of community, as the members are already comfortable with advanced technologies. However, this does tend to mean that the members are not overly impressed by the method of communication and are more likely to be critical of poor organization. Keeping the members fully informed makes them feel valued.
What does managing a tech community require?
Developer community management for beginners implies the need for a balance of hard and soft skills to be effective. Hard skills are mostly technical competencies, whereas interpersonal and communication abilities demonstrate soft skills. Soft skills are usually honed by experience in professional settings and are the most important tool in a community manager's kit for dealing with the needs of the membership.
Many of the members of a tech community will possess hard skills, so a community manager needs to be technically competent to maintain their authority. But it is a community manager's soft skills, both online and in-person, that are essential for effective community management.
As a liaison between the community members, the manager of the developer community has to tailor their approach to interpersonal communication to deal with the individuals in the group, who may be from a wide demographic. When reaching out to industry peers for support, it helps that tech community managers share interests with the group and can communicate in a shared language.
Technical milestones are, of course, important, but equally vital to a successful community of developers is the ability to expand and to coordinate. This takes careful organization and an appreciation of the bigger picture.
What are the main skills of developer community management for beginners?
The hard skills of the CM will be related to the community's purpose. These are likely to include coding, various web technologies and experience of other niche developments. Contrary to what you might think, the community manager doesn't necessarily need to have the same depth of knowledge as all the members, but it is likely that there will be a shared enthusiasm for similar areas.
In terms of soft skills, the most important area for community managers is organizational ability. Competency in management of time and resources, and being able to plan, assess and budget effectively, is essential for the success of any tech community.
Success in the role of community manager also requires effective communications planning—CM's need to be versatile, flexible and adaptable when dealing with the needs of their community. Creating a clear framework within which the community and its members can grow will help to steer it towards its goals. Keeping the members happily engaged is one of the keys to success in tech community management.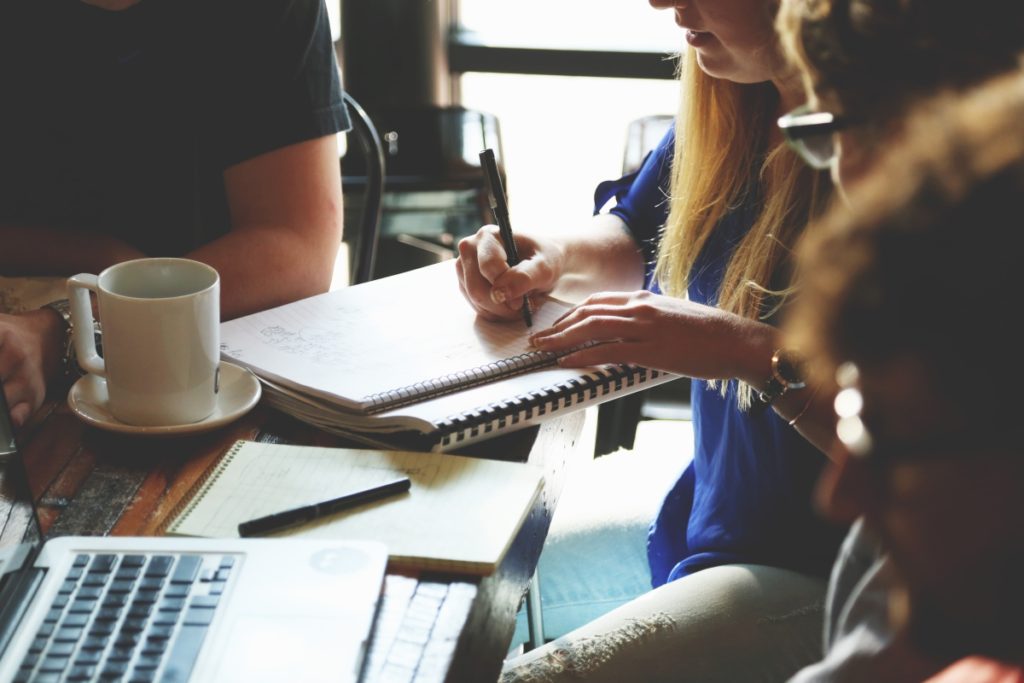 A CM therefore needs:
Time management skills
Mediation and team-building skills
Confidence to take the lead
The ability to delegate tasks
To be able to assess and apply all kinds of feedback to future situations
Tact and strong communication skills
The ability to solve problems creatively
Emotional intelligence and a good-natured approach to others
To be able to keep the members happily engaged
If a community manager comes from a development background then they will benefit from an understanding of the range of motivations that their members possess. Networking and connecting are important but they are secondary to tact, empathy and creative problem-solving ability.
At the end of the day, a community is made up of individuals, and the community manager has to recognize the qualities of all the different members and use them to benefit the whole group. Being able to identify those who will work best together or link together, the more independently minded might be a benefit to the overall success of the group. Whatever needs to be done, the CM has to have the tools to do it to approach developer community management for beginners.
What tools should a developer community manager utilize?
There are a huge variety of community management tools available. Ideally, to avoid discussions about standards, these should be located in the Cloud. Google Drive is probably the best place to start for spreadsheets, and it can also be used for shared calendars and contact lists.
Other useful organizational tools are:
Evernote: With several features for creating documentation, this app can also be used to take notes during meetings and for making plans.
Notion: Simple and yet highly customizable, this is one of the best tools out there for collaborations.
Boostnote: Appealing to developers who like to keep it simple, this tool has options for the use of Markdown and allows you to preview formatting.
Organizing activities and keeping track might require more advanced tools to manage your project. There are lots of tools that might fit the bill with developer community management for beginners, the most popular being Trello or Asana.
Being organized is the key here, but this needs to be coupled with clear communication so that the members feel what is expected of them. Having clear guidelines and objectives is the way to go. Make a clear path for people to follow, set limits, define procedures and assign roles. Sharing the group's objectives means the members will be able to understand how things work in the community.
What books are available on tech community management?
There are many books that would be relevant to developer community management for beginners. 2020 alone has seen the publication of Rob Bernshteyn's Smarter Together: How Communities Are Shaping the Next Revolution in Business and Anika Gupta's How to Handle a Crowd: The Art of Creating Healthy and Dynamic Online Communities.
As well as books about online communities, it might also be interesting to delve into the worlds of social science, behaviour theory and history, as well as books on data and analytics, customer journey and user experience, storytelling and developer marketing. There is also a useful resource on Medium, offering an ever-evolving list of useful publications and resources.
Codemotion also offers a free eBook, Community Management for Developers, which takes you through all the skills, tools and management practices that you will need for successful tech community management. Click on the button below if you want your copy.
What online resources are recommended for a fresher CM?
For a CM to keep up to speed on community culture and industry updates, there are loads of sites offering useful resources to suit the needs of tech community managers. These include:
Dev.to: A community of developers where you can post articles and create profiles
Smashing Magazine: A magazine for web developers and designers – one of the most active and largest outlets for web development resources
DZone: With over one million members, DZone is a huge resource for programming, web development and DevOps news
GitHub: The world's leading software development platform that brings together the largest community of developers to discover, share and build better software
ProductHunt: Curation of the best new products in tech, from phone apps to websites, here you can find out about the best new technology products that everyone is talking about
Codemotion: A free community platform where all kinds of programmers, data scientists, designers and developer community managers can gather to share and help one another
These sites offer some useful resources, but there are relatively few options available to suit the specific needs of tech community managers, and new CMs may struggle to balance their responsibilities without guidance. However, building your own knowledge base can help, using the available software to create a go-to list of resources.
What groups focus on developer community management for beginners?
Social media gives you an intuitive way to deliver news and attract an audience, particularly when backed up by more detailed information on your own site or space (i.e. GitHub for code and a website for event announcements and news updates).
An active presence on social media platforms has advantages for the new CM. Social networks can be the easiest way to kick-start engagement with others. Obviously, there are differences in audience demographics between Facebook and Twitter (the latter being preferred by developers), but tailoring your message to help reach the audiences and channel them back to an in-house platform, can be very effective.
Community managers can promote a brand or an idea on social media and ensure positive engagement. Developer community management for beginners involves connecting, joining conversations and seeking out potential members for the group. The existing community will find it to be a trusted source for information and consolidate the message you are trying to foster.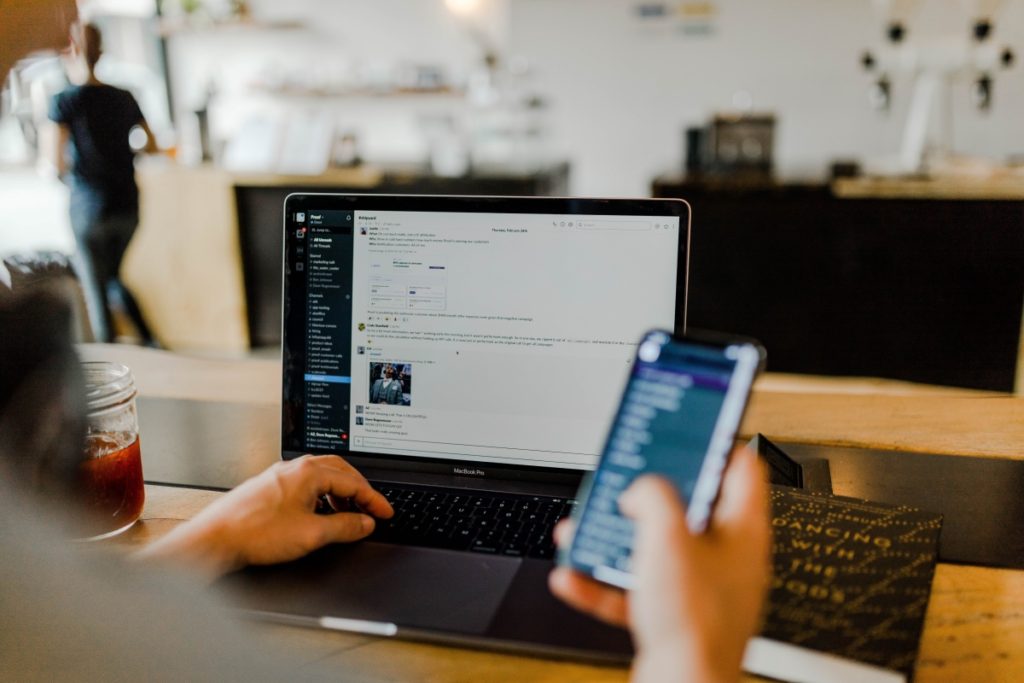 Have your own social media identity and voice
Interact with users with strong communication and networking skills. Twitter can be useful, and the nature of the platform forces you to keep your messages brief. With just 280 characters or less, you can whet the reader's appetite for more content elsewhere.
Anyone can see what you post, and photos make for good, sharable content. You can use Twitter also to answer the questions your members ask so that everyone can read them. Twitter also makes it easy to see analytics, and you can monitor traffic and track your mentions.
There are several apps which enable these functions and save time by allowing you to schedule content. These include Audiense, Sysomos, and Hootsuite's uberVU, which lets you choose a specific metric for daily updates, giving you the option to create reports with a single click. By analysing your KPIs, you can create and improve your community-specific social media offerings.
Many of the tools used by businesses on Facebook to expand their reach are just as useful for the tech community manager. Increasing active community membership is straightforward here, as Facebook doesn't restrict the content length, and it lets you add different calls to action to your posts. Posts can be scheduled, and there is a range of ways to share content through stories, offers, posts and events. This is yet another way to send people back to your main site or space.
Finally, don't underestimate the importance of user-generated contents. Invite your members to contribute.
What other resources should a community manager consider?
If there are areas where a new CM might not have much experience, then seeking advice or looking for the right tools to help is recommended. Look to fill any gaps in your skills by making a list of what you feel you need and asking questions like those asked at the foundation of the community.
What do you need to do? Is there a deadline? What resources do you need? Treat each task as a problem to solve and design a schedule so you can fit in everything you need to do.
Resources that help to improve the essential skills that you will need to be a community manager should be considered – Organisation being the chief skill to hone. Being able to prioritize the importance of tasks, identify needs, set tasks and being aware of how each action impacts the rest of the project are all vital.
Being able to manage a task from start to finish, by scheduling deadlines along the way can make the number of responsibilities involved in developer community management for beginners easier to handle and easier to coordinate with other outside commitments.
Task management software is an efficient way to keep on top of all the stages of a project, particularly in a collaborative environment, where success is dependent upon planning and execution. A popular tool is ClickUp. It allows you to create templates, set recurring tasks and has customizable reminder settings to keep your deadlines on track.
You might also try out Hitask, Todoist, or Taskque. All offer free versions, and for a budget-constrained tech community manager, they are a good way to handle scalable task management with software. Being a reliable and efficient manager is a good step on the way to gaining the trust of your community.
Getting started as a tech community manager is a case of being prepared to firm up your skills, both hard and soft, and getting a grip on your communication and organizational skills. As developers who host tech communities, we've put together a set of tools that can help you to know what you need to do to make your way in community management. To get the full benefit of our expertise, we warmly suggest to sign up to Codemotion or to contact us if you need further information.
Last but not least, if you want to grow further your developer community manager's skills, also have a read at our guide on how to become a better developer community manager.