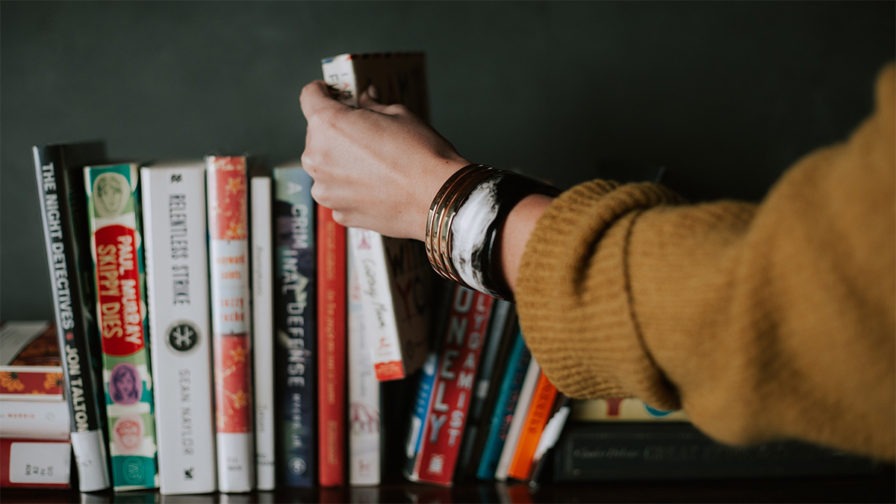 Earlier this year Codemotion kicked off the Building Performing Team series of meetup panels. A digital alternative to the one-day dedicated conferences we traditionally host for CTOs and tech leads at each in-person conference, they create a space for those in leadership to connect with each other and learn from others.
Since our transition to virtual events, we've hosted a series of Meetup panels on teams and leadership featuring fantastic industry speakers sharing their own experiences. 
Books on building performing teams
The following books were recommended by Daniel Gebler, CTO at Picnic, during our meetup "Building Performing Team – The Spotify Model Is Dead Long Live The Spotify Model". Although they are not purely dedicated to the IT industry, they point out some insightful best practices that also apply to a developer environment.
During the same meetup event, the following books were recommended by Kevin Goldsmith, CTO at Onfido:
Alesia Braga, CTO at SmartRecruiters, instead suggested these readings:
Measure What Matters: How Google, Bono, and the Gates Foundation Rock the World with OKRs by John Doerr and Larry Page: "The one thing I find different

organisations

all fall into the trap of, is  trying to do everything at once. The

book

explains how to OKRs can help organisations prioritise and scale"
How Google Works by Eric

Schmidt

and Jonathan Rosenberg: "This

book

looks the challenge of building

teams

around kind of smart creatives: How do you hire for

diversity

? How do you accommodate for difference yet create coherence? How to incorporate different

people

into a health team?" 
Escaping the Build Trap: How Effective Product Management Creates Real Value by Melissa Perry: "This

book

is almost like a

product

bible that helps you to go through the

process

of creating a

product

lab: where to position the

product

lead vs

sales lead

? How do you become

product

lead? What are the challenges in between? How do you deal with

business

? How do you deal with delivery? How do you deal with

engineering

? If you haven't read this, you probably should"
Books about leadership
During our meetup "The multiple faces of Technical Leadership", Anna Shipman, Technical Director at the Financial Times, addressed leadership from different perspectives, and then suggested the following books as particularly inspiring even for CTO and tech leaders.
High Output Management by

Andrew S. Grove

: "This really has sort of shaped the way I think about leadership. And it's not about technical

leadership

, but it's covers a lot of the things we've talked about, about working out the highest leverage activity, where you can have the most

impact

what, what developing

people

and how to develop

people

how to produce, create high performing teams, so I definitely recommend this

book

extremely highly"
Also Patrick Kua, Expert in Technical Leadership, attended the meeting and these are his reading recommendations:
Omosola Odetunde, advisor for early-stage CTOs, instead suggested:
Lara Logan's blog: "Her blog was a

resource

that was quite helpful for me when moving into some of my managerial positions."
Books on how to deliver value
This list was created at the end of our event "Building Performing Team – Delivering Value". We started with Head of Digital Engineering at Emirates Group Frank Amankwah's book recommendations:
Leaders Eat Last: Why Some Teams Pull Together and Others Don't by Simon Sinek: "This

book

is based on a story about a military general in the US and how, using the techniques in the

book

, he managed to create safety on the battlefield. Ultimately, we've talked about how you create a safe workplace environment, so

people

can feel safe to take risks, and push the boundaries that exist in a typical

workplace

"
Then it was the turn of Chris Brooke, VP Engineering at Spirable, who had a rather personal take on the matter:
Radical Candor by Kim Scott: "As an

engineer

, I was a fairly introverted person who. I think I underestimated the shift from being an

engineer

to being a

manager

and realising that it's a completely different job that perhaps you're equipped for, and you have some of the

tools

you need, but it is a sea of change in function. One of the key things to me was helping address

interpersonal

issues and helping address communication issues. This

book

offered great advice on

relationship

management, and really building a successful engineering

team

based on trust. Building up those

interpersonal skills

is something that constantly evolves, but I think a

book

like this certainly helped me do that"
Then Renan Gutman, Executive VP Product at Kaltura, gave us her recommendation:
Thinking fast and slow by Daniel

Kahneman

: "Daniel talks a lot about decision theory, and the ways that we trip ourselves up in the way that we

make decisions

and the way that we show information. This has been super useful to identify when you're doing those mistakes yourself and when you're actually thinking that outlier event is the rule. It helps you to understand your own thinking and to understand when you're listening to others such as when you're listening to user

feedback

and everything else that's going on.  What I love about this

book

is that he really goes into how would you deal with these issues in a conversation. And it's a very practical

book

, although it's a very theoretical topic. And I've found that it's been extremely useful in many situations"
Books on how to build resilient organisations
One meetup that was truly insightful in terms of book recommendations is definitely the one we entitled "Building a resilient organization".
Book suggestions by Manuel Pais, IT Organisational consultant:
Maverick: The Success Story Behind the World's Most Unusual Workplace by Ricardo Semilar: "This

book

taught me if you have radical transparency and radical autonomy in an

organisation

, you can achieve amazing things. This is a real story about how the author became the

CEO

of a large factory, and how they evolved by giving

people

100% autonomy that you could think of. And so obviously I don't expect many

organisations

to be as radical as this. But it's super interesting because they were

making decisions

always based on both what made sense for the

people

involved, but also for the

organisation

, without any strict hierarchy and without strong objectives defined. So that's pretty interesting" 
Guide to Organisation Design: Creating high-performing and adaptable enterprises by Naomi Stanford: "One of the key things the book covers is the need to sense, of becoming a sensing organisation, not just on the world outside and the

market

, but also internally, and the fact that our kind of traditional command and control approach does not support that.So it's much more about the need for networks of

people

and teams, and

adaptability

." 
Team Topologies: Organizing Business and Technology Teams for Fast Flow by Matthew Skelton and Manuel Pais: "How to think at the team level, what we should be thinking about, and what needs to change for us to promote teams and team autonomy and team performance."
Ruth Penfold, people person at LaunchPad, then added:
Solve for Happy by Mo Gawdat: "Frankly, a big part of building resilience within yourself is the relationship that you're having with yourself. And the realisation that your brain is a misery generating machine is a great big one. So when you learn to master your mind, and live from the seat of your consciousness, the deep, deep wise voice within you realise that who you really are, and that this is just an organ. Everything changes. So that's the book that I often recommend to people because it's super easy to read. And he's a super good human who's out there, trying to help people live happier lives over"
The followings are Douglas Talbot's recommended books on the topic:
Last but not least, Piergiorgio Niero, CTO at Super Awesome – and Codemotion's Master of Ceremony for all of these CTO panels:
The Advantage: Why Organizational Health Trumps Everything Else In Business by Patrick M. Lencioni: "Patrick talks about why your organisational health trumps everything else in business And it touches alignment at the leadership level. So without creating, you know that conflict, that that tears The organisation and the organisation in multiple pieces and also it builds it gives you, it gives you a framework or a mental model to think about your organisational health overall. I found I could apply that model to improve my own organisation. And one of the aspects of this mental model is how quickly the organisation can react to failure and can change and that is the essence of resilience"
Inspired: How to Create Tech Products Customers Love by  Marty Kagan:  "This book talks about what the role of the product manager is and about the relationships that good product managers should have inside the organisation. It talks about how to assemble the right skills and people. He talks about how to define a strong product culture that was key for me in establishing engineering"
Art of Scalability, The: Scalable Web Architecture, Processes, and Organizations for the Modern Enterprise by Martin Abbott and Michael Fisher: "This is mostly not about leadership, but, but about what good looks like. So what are good processes, what are good, good team structures, and so on. It helped me a lot"