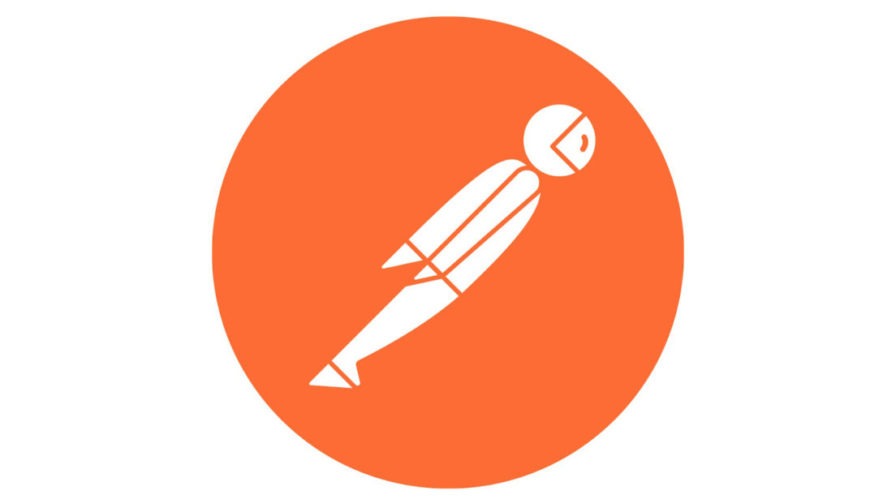 Tech company Postman is an example of how engaged users can not only be customers and service users but part of a bigger community of people dedicated to continually approve and drive the company's products forward.
The only complete API development environment, they 10 million developers and over 500K companies using their comprehensive set of built-in tools to support every stage of the API lifecycle. With Postman you can design, mock, debug, test, document, monitor, and publish your APIs all in one place.
Postman first gained popularity in 2012 when Abhinav uploaded his project to the Chrome Web Store. Postman eventually graduated to robust, native apps and is now used by over 10 million developers and 500K companies including Cisco, Imgur and Shopify. Postman is headquartered in San Francisco and has an office in Bangalore, where it was founded.
Before you keep on reading, let us suggest you read our full guide on how to be a better developer community manager and go through our list of the best tools for planning a virtual conference.
It follows that Postman has worked hard to build a strong, resilient and welcoming community for developers. I spoke to their Community Manager, Hannah Neil, to find out more.
She explained, "Postman's ethos has always been developer-first. Our 10 million people strong community comprises developers of all types that build and work with APIs.
Anywhere the web exists, our community does too. Spanning almost every country in the world and all continents except for Antarctica (that we're aware of), the Postman community is global and cross-cultural. Community members come from varied organizations; some are individuals working on side projects and others are members of large teams at multinational enterprises.
Enthusiasm and Meaningful Engagement is Essential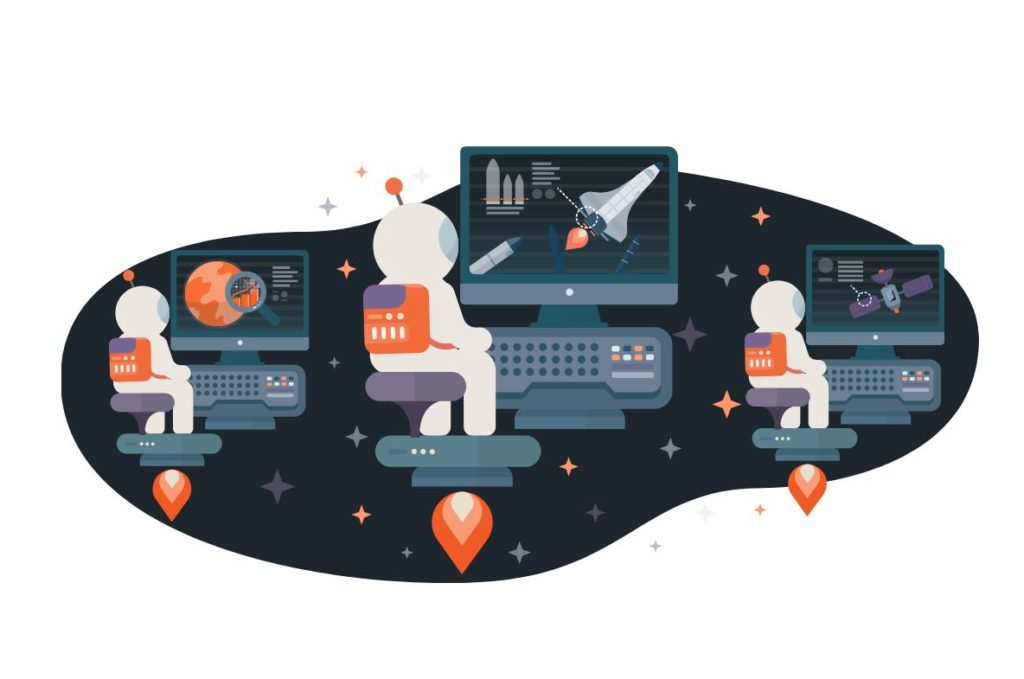 A great community is one that people want to engage with, where the company works not only for its customers but with them. If you ever need a great example of where a side project can take you it's Postman. Hannah explained:
"Postman started as a side project that only grew because of the community. The product was free for such a long time. Eventually, we shifted from not only how to support developers, but to also support developers in larger teams."
The enthusiasm surrounding Postman makes this community stand out. According to Hannah, "While our community programs are just getting up and going, users seem hungry for any organization and opportunities."
Postman was pleasantly surprised to learn that there are at least 50 published books that mention and reference Postman. This means that developers using Postman are proactive and keen to created resources by and of the community.
Postman has always believed in open dialogue with their community; they continuously make improvements and add new features based on feedback from the community of more than 10 million developers.
"We are transparent with our roadmaps, we constantly communicate our issues, and we support all major API specifications."
There's even a Postman course on Udemy. Software developer Valentin Despa has created a course for testing engineers and well as for software developers. The course offers hands-on learnings on how Postman can help you during the development of your API as well as after the API is completed, by running tests that make sure your API is still working as intended.
Hannah stresses that to build an engaged community, you need to go where your community is. This might mean Glitch, Dev.to or Twitch. Github, Eventbrite, and Looker are key resources for any community manager.
Postman community engagement through their online forum and through in-person events. Hannah notes: "If someone comes to us and wants to host an event, or to get our support and blessing for an initiative, we want to enable them as much as possible." Postman keeps the community connected both on and offline through Postman meetups, webinars, and AMAs.
In regard to community organising tools, Postman keeps detailed documentation to help developers to learn everything about Postman, Postman Pro, Postman Enterprise and more. Postman on GitHub includes file bugs and feature requests with the Postman team on GitHub.
Devs can also join the Postman Discourse Community. This enables them to receive tips from the community as well as from the Postman Team. There's also an extensive help center, a regularly updated blog, Stack Overflow and other community resources.
Hannah details: " We're scaling quickly and directing more resources toward community management now. Next up is creating specially focused user groups and an MVP-type program for a closer connection with enthusiastic community members.
We're also launching an education program for students and teachers!" It's a great example of an organisation that not only organises but helps other people create their own initiatives and events".
Postman also respects the value of opensource. From the very beginning, they open-sourced the Postman Runtime, Postman Collection Format, and our SDKs to allow developers the flexibility to work with APIs in any environment or workflow.
Real-time support against COVID-19
At a time when many events have been cancelled as we stay at home to help protect the spread of COVID-19, it's an opportunity for community to resource their members with tools and resources.
Postman has created a list of pandemic-related API collections to help get those on the front lines of the COVID-19 fight quick and easy access to real-time data: covid-19-apis.postman.com – they welcome community contributions via email to covid-19@postman.com.
Interested in community management?
Everyone is welcome in the Postman community. Hannah suggested that those who are looking to be involved or interested in community management just start by participating. "Answer people's questions, chime in online, volunteer for an event, and see if that feels good to you. Contribute to open-source projects and get a feel for it all."
Hannah notes that she comes from a marketing background " but I came to really appreciate technical conversations with developers most. Hearing engineer friends speak enthusiastically about products or companies they appreciated, I wanted to be part of that too, wanted to connect that energy into something that feeds itself."
Why is community management necessary?
I'm sometimes asked why there's a need for community management in the tech community. Aren't people capable of creating their own events and resources of their own initiative? Hannah offered helpful insight in response to this question sharing:
"People want and need a structure for engagement. Someone has to be the point of contact and organize that energy. The point of a community is to help each other succeed–while much of this happens organically, having a proxy between users and a company creates channels of communication that individuals may not find on their own."
Anyone who's engaged with a community at any level has experienced some kind of conflict, especially in online communities where people may be hiding behind digital identities and may never meet the people behind the screens in real life. Hannah notes that
"Anyone who has participated in an online forum understands that people's behaviors online may not be as [ethical? Kind? Generous?] as they would in person. We have had issues in our community forum with individuals posting inflammatory content and not "playing nice," but reminding those involved of our code of conduct and encouraging the conversation to stay constructive helped.
Codes of conduct are a tool not dissimilar to a workplace policy that enables communities to set standards into what behaviour is considered acceptable and appropriate and what the consequence are for any breaches of the code of conduct.
I was curious about the challenges of working for an enterprise when maanging community. I asked Hannah if there a conflict or pressure between spruiking the product and empowering devs (who may criticise the product?
She detailed:
"Ideally, no. Being part of a community is participating in dialogue and that means sharing thoughts honestly rather than focusing only on promotion. That feedback and "criticism" is vital for any organization to continue to grow and improve. When developers feel like their feedback is valued and considered, the conversation becomes productive.
Realistically though, that depends on the company you're at. Postman is developer-first and cares more about actual feelings than a PR opportunity."
Hannah stresses that building community and community programs are not just a marketing initiative:
"We're here because we actually value you and your opinion. Our job is to shine the spotlight on you. We want to and showcase the work you're doing. We want to be a megaphone for you, not to have you be a megaphone for us. We're here for you. At the end of the day, if you're successful and happy, then we've done our job."
What makes a good community manager?
A community manager's role is as much about their ability to relate to people as get things done. Hannah suggests that a number of soft skills are needed for the role of a community manager including :
Empathy and curiosity
Accessible communication, able to communicate across cultures and personality styles
A sense of personal connection
Postman has a huge, highly engaged, successful community. However, Hannah notes that there's also the challenge that "Honestly, our community is so big, but our team is small. There is a lot of unsolicited energy that we are still working on harnessing. Our goal is to empower other community leaders locally."
The company is working to roll out local initiatives and extend their support to those running their own events. I think we can expect to see some great things moving forward.